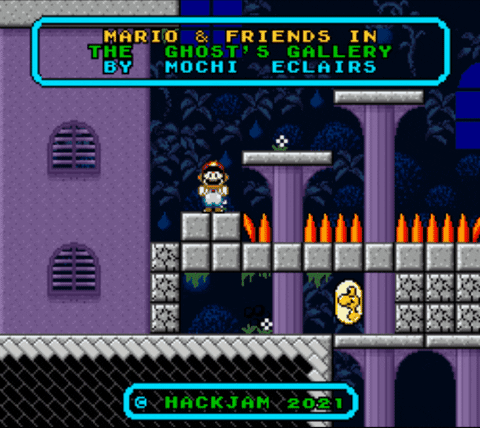 -------------------------------------------------
Download here
Created by Mochi Eclairs:
CircleFriendo
,
HamOfJustice
, and
sio-kedelic
-------------------------------------------------
Welcome to Mario & Friends in: The Ghost's Gallery! In this episode, Mario and his friends have been captured in paintings, and it's up to Toad to set them free and beat up the ghost who imprisoned them!
In this standard adventure, unlock party members after beating each party member's individual level. Each member has their own physics feel and special jump/boost on the A button! Switch to them on the fly on the overworld and in unlocked levels with L and R! You don't need to unlock all your friends to beat the Boo, but there might be a secret if you do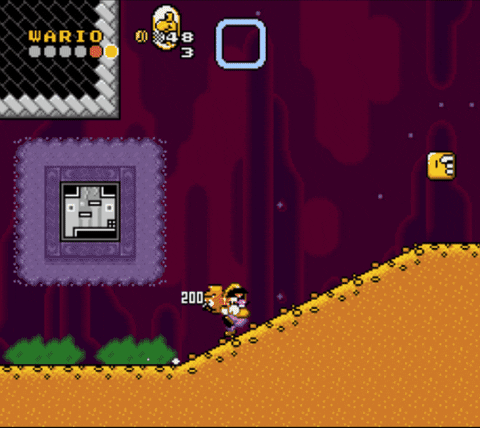 Circle, Ham, and I have been working nonstop on this project since Hackjam went live, and we are happy to share the final product with you all today! Circle and Ham both put a ton of effort into making this engine work and look pretty, and it's hard to believe that it actually came together in time, but thank you all for checking it out!
Thank you so much to MargotSimone and princessbunbun_ for playtesting and helping smooth out the experience! We hope you all enjoy this project as much as we enjoyed making it