Yo I hope everyone is doing well and they are having a good C3 so far. I really wasn't going to do this but here we are writing another C3 thread, I still feel the pain from writing the Summer 2021 C3 thread it was something, to say the least. But yeah this time it's just some sprite release and requests.
Sprite Release
Flying Cloud: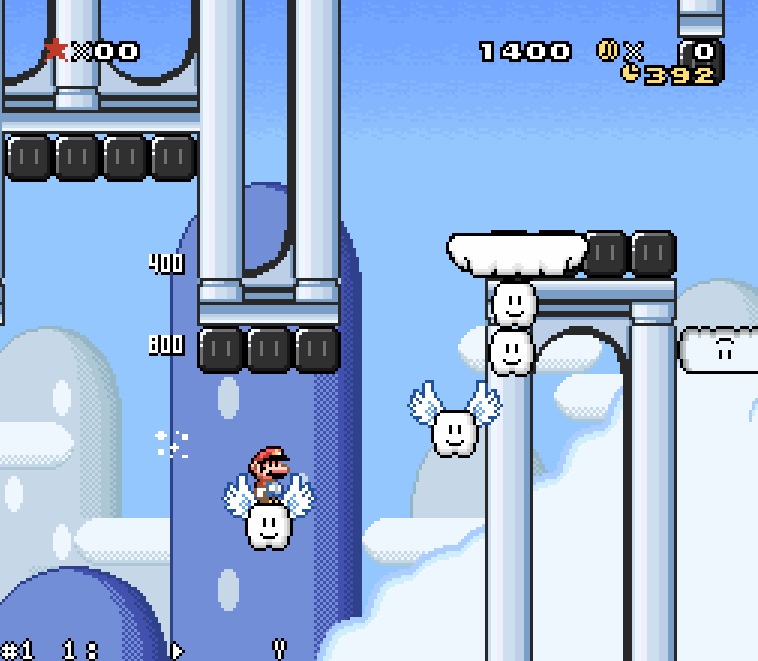 Sprite which was used in my level our hackjam submission it's similar to flying question block except that it is semi-solid and it has many customization options.
Carrot Lift disassembly and Timed Carrot Lift:


FYRE150
requested timed carrot lift (and made the graphics) which was going to be used in our hackjam entry but they changed their mind and wanted to make a different level (what a coward) and I ended up making disassembly for the carrot lift in the process. Supports times up to 9 seconds.
Hey,
JamesD28
if you see this make a giant version and good luck coding the interaction

.
Sprite Shooter:

I showed this last C3 but I didn't release it since I wanted to recode it but here it is, this was also used in
BabaYegha
's level in HillJAMMERS hackjam entry where you shoot clouds or as
BabaYegha
would call them "farts" since he is like 12 years old and thinks its funny. But yeah make sure to read what's in the ASM file to understand how to use it.
I made this using my carriable sprite template which I will talk about more later but, this sprite makes use of the custom states print "CARRIABLE", pc and print "CARRIED", pc, so pretty much the carriable and carried routine are customizable and you have full control over them.
Beans Dolphin: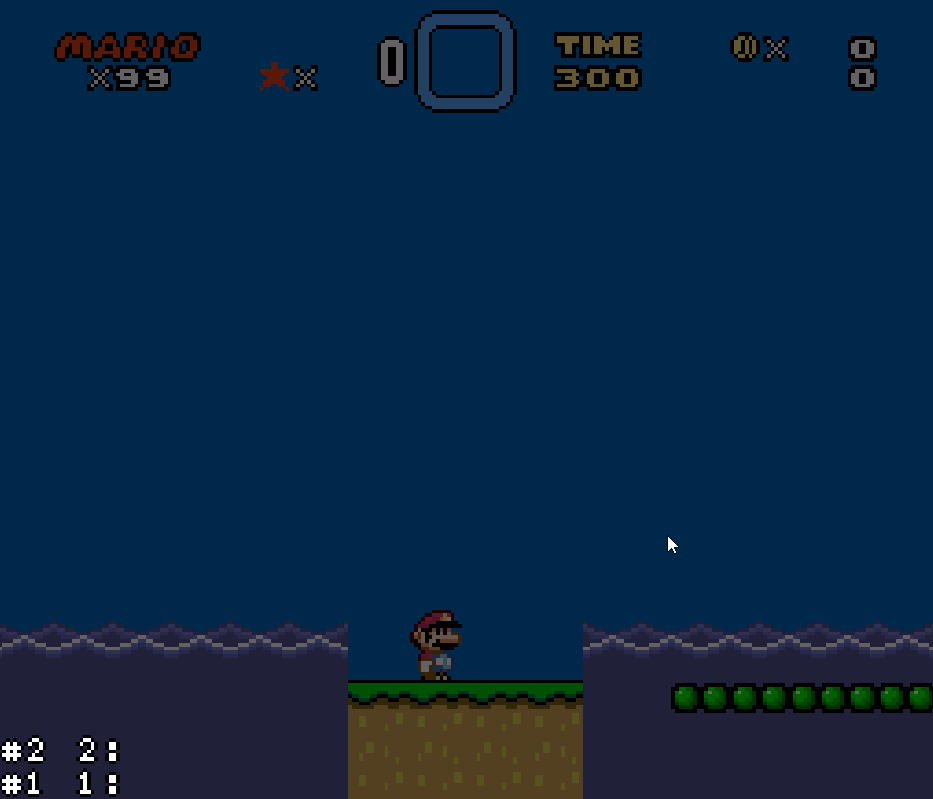 I literally forgot I even made this since I did it in like 2 mins but this is just beans with dolphin movement that can be set with the extra bytes.
[Download here]
If there are any bugs or if I forgot any SA-1 conversions feel free to DM on the site or on discord Abdu#5949.
Coming Soon™
(aka done whenever)
Checkerboard platform pack: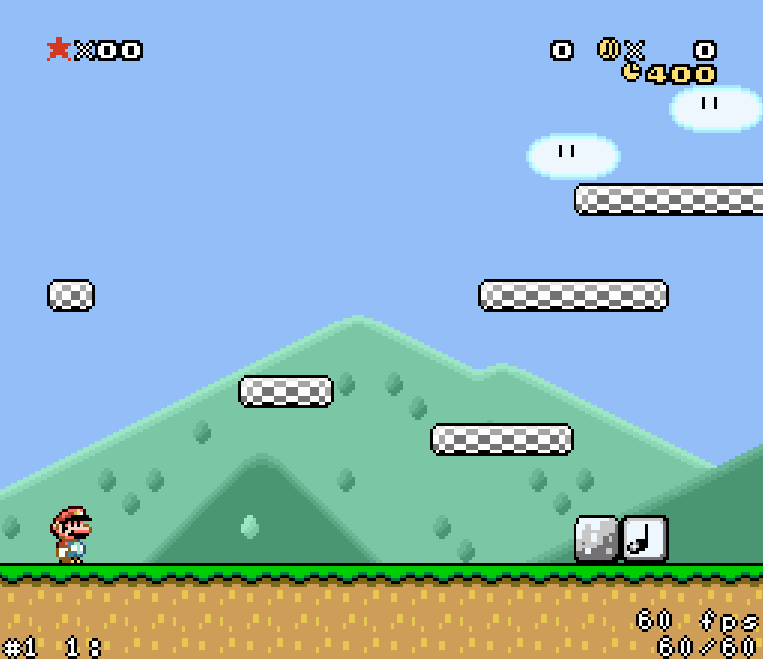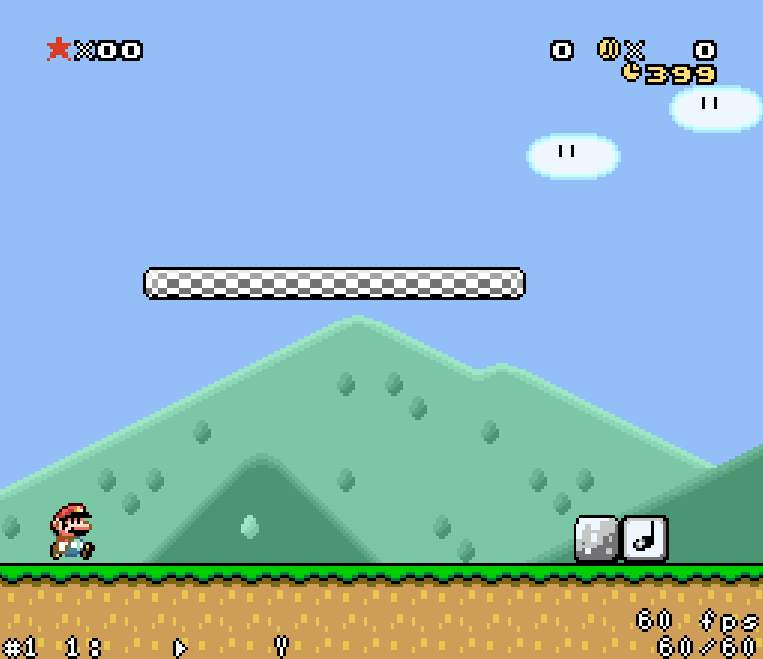 No idea why the first gif is laggy but all good.
I was gonna release this but then I forgot that I didn't fix the issue with how if it's 8+ tiles the other tiles wouldn't appear (pretty much need a custom finishoam routine for it to work but I am lazy to think.) Keep an eye on this since I might actually release this if I get the chance to fix the issue.
Carriable Sprite Template:

Have been working on a custom carriable sprite template that allows you to code your own custom carriable sprite without having to worry about some unintended side effects because of vanilla code (the garbage tile appearing, etc.) and you don't need to do that work around where you change extra property byte in the cfg editor.
Also here is some stuff that isn't hard to make using the template and if you know ASM.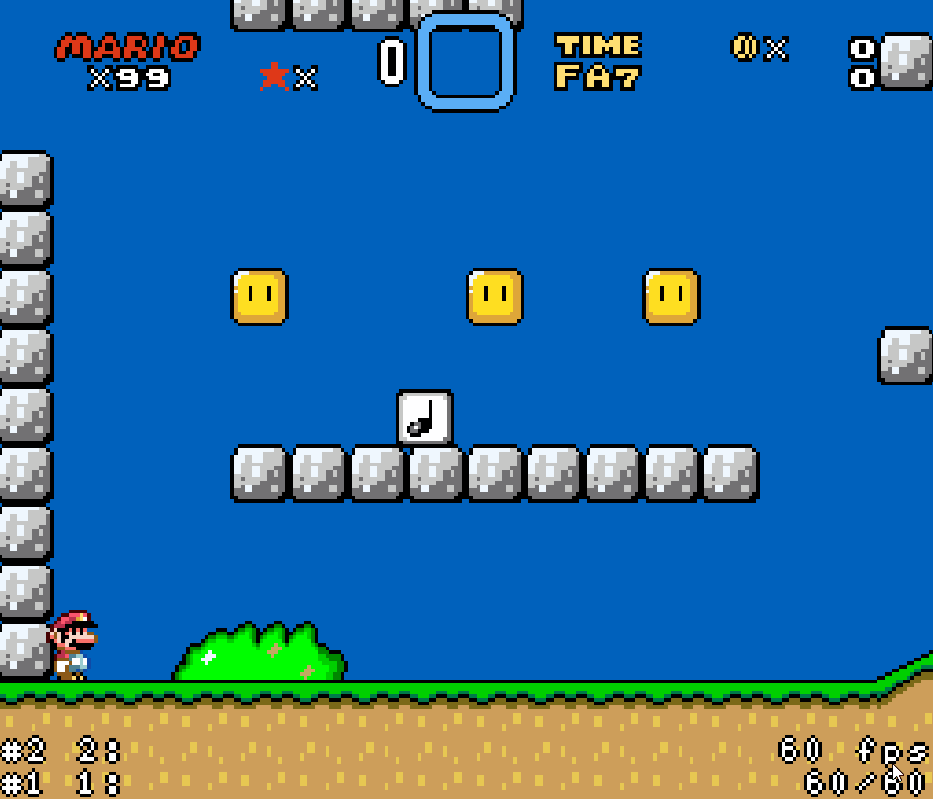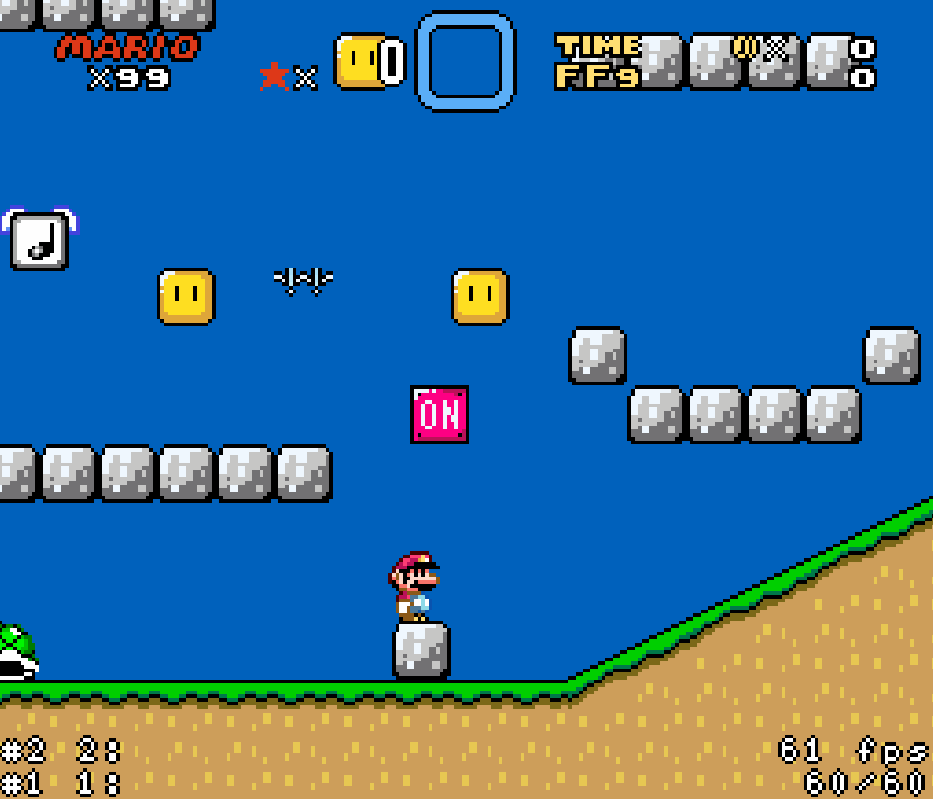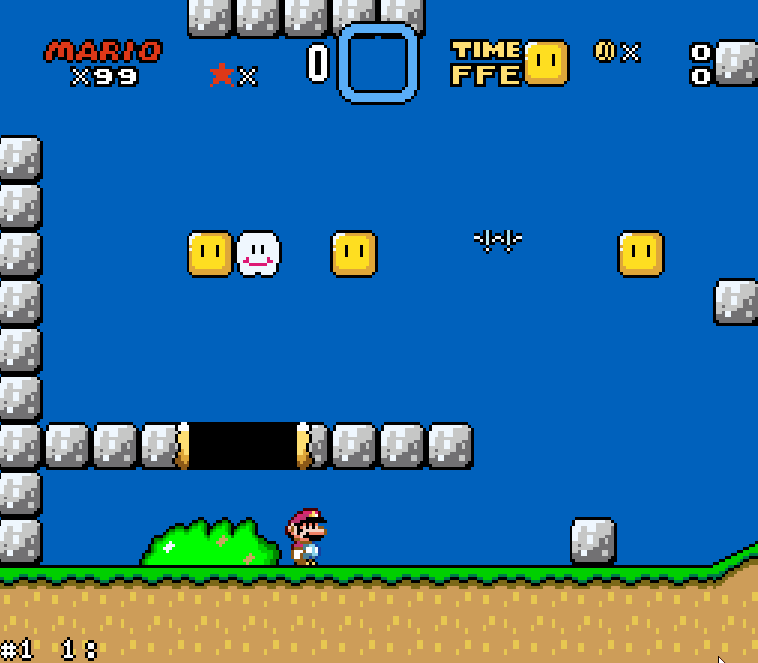 If you know asm and are interested in testing and giving suggesion on what could be changed to the template please contact me.
Kuribo Shoe: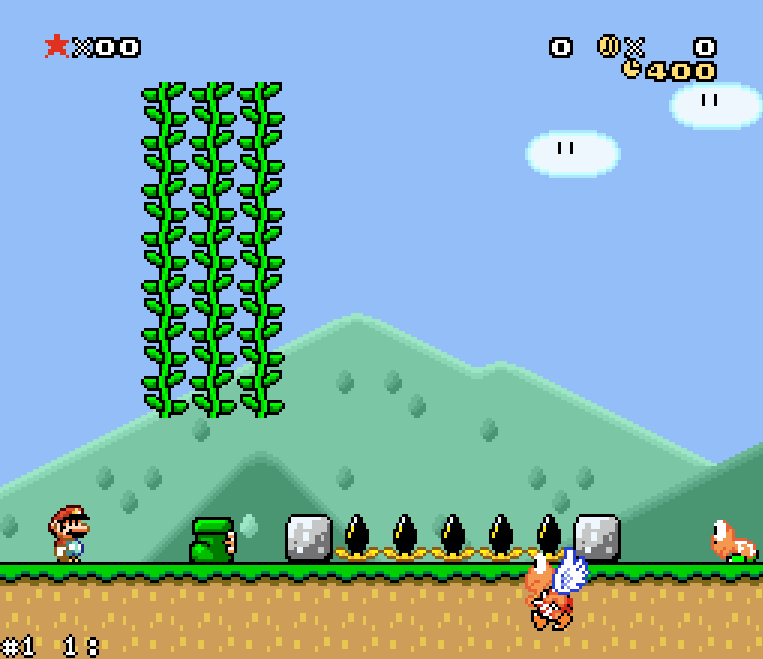 I wanted to release it for this C3 but then I realized I haven't touched the code in a while and I still need to code the goomba variant of this and I was thinking of making a full-on patch for this so it's like a power-up but we will see.
ASM Request
Okay now for the ASM request part. So there are gonna be two ways to get your request fulfilled.
Method 1:
The first is just reply with whatever you want (sprite, UberASM, patch, or block) and if I am interested I will do it.
So here are the rules:
1 request per person.
Don't ask for something with a very complex AI.
If there is any GFX then you MUST provide GFX (.bin file) I will accept PNGs if the GFX is easy to draw, I just don't want to spend most of my time drawing.
Provide references if the sprite is from another game, the reference you provide should have everything I need to know.
Sprite shouldn't have many animation frames.
Bosses are fine but they have to be something that isn't very complex.
There is no guarantee I will complete your request (unless you win the level design contest which is explained below) and I have the right to take how long I need to take to finish the request.
Method 2:
The second way you can get your request to be fulfilled is to win this level design contest and by winning you can request whatever you want (as long as it's reasonable) and it can break some of the rules I listed above.
Also just because you do this method does not mean you can't do method 1 you can still do both and if you win the contest you may end up having two asm requests.
This contest is meant to be for fun and nothing that serious so make sure you have fun while making levels.
I wrote this quickly so there might be some minor additions to this in the coming days.
Rules:
The goal of this level design contest is to see how well you use the resources I released. You can use other resources but you MUST use at least one of the sprites I released in this thread.
Feel free to modify the sprite's asm to do whatever you like.
You can make one submission which can be standard or kaizo whatever you prefer (just no Kaizo: Hard/Pit).
You can work with a partner.
If you are making a kaizo level you must use the retry patch (Kevin's or worldpeace's retry patch it doesn't matter which one you use.)
No more than two exits per entry.
Judging:
There will be 3 categories that will be judged on the following:
Level design (40 points):
Is the level able to reflect the aesthetics and ideas that it aims to?
Is it both challenging and rewarding to play?
Does the level use the resources well with its level design?
Creativity (20 points):
Did the level use the resources provided in a creative way to provide a great experience?
Will other people be inspired by this level and attempt to make levels using this resource?
Aesthetics (10 points):
Do the visuals and music add to the overall gaming experience?
Unmodified SMW aesthetics will score 5/10.
If there are enough standard and kaizo entries I will split them into two category so there can be two winners one for standard the other for kaizo.
And if there is A LOT of entries I will be picking the top 3 from each category.
Yeeted this from the KLDC 2021 rules since it has everything I wanted to say but I added a little more to it.
THE FOLLOWING WILL RESULT IN DISQUALIFICATION:
Not using any of the sprites provided above.
Posting a ROM as part of your submission
Posting an .ips patch instead of a .bps patch
Posting a corrupt patch file.
Submitting a level that is not compatible with bsnes and SNES9x.
Submitting a level in bad faith either by being blatantly loweffort.
Submitting a level that is not reasonably beatable without tools.
Not enabling infinite lives.
Not using the retry patch in a kaizo entry.
Including content within the level that violates the rules of SMWCentral.
Deadline:
Initially, I was thinking of having the deadline be the 10th January 2022 11:59 PST but I am sure a lot of you are busy working on your C3 thread or other things, so I decided to make the deadline be 15th January 2022 11:59 PST which is pretty much a week from today, if a lot of people still think that isn't enough time I am willing to extend the deadline, but yeah let me know in the replies.
Submitting the levels:
You can submit the levels under this thread before it closes or you can dm it to me on the site, discord dms, or send them to me in
my discord server
. After the deadline, I will create a zip file with all of the entries. To stay updated with contest after the deadline I highly recommend you join the discord server.
Thank you for reading and good luck to everyone.