Yeah, I copied this straight off another forum...
------------------------------------------
Dear Maker friends,
Over the last few weeks I worked on a translation of the RPG Maker 2000 VALUE! v1.51 that is now finally done.
The RPG Maker 2000 VALUE! v1.51 is the newest Version of the RPG Maker 2000. To get it you have to update an older version. You can do that with either the RPG Maker from an original RPG Maker 2000 VALUE! CD (RPG Maker 2000 VALUE! v1.50) or with Don Miguel's English version (RPG Maker 2000 v1.07) and possibly any other version below v1.51 as well.
My main attempt was to create a universal, easy to understand translation and an alternative to Don Miguel's translation. I guess I've also quite accomplished that. A few terms were changed and you'll have to get used to them, but I think that's just a small price. Also the ingame terms can now be used without killing an Enlish teacher. The only thing I left untranslated is the help file.
I changed many of the RPG Maker 2000 dialouges in layout to easier display the text. Additionally my patch comes with two custom fonts based on MS Gothic and MS Mincho that replace RMG2000 and RM2000 respectively. Since they use the same file names as Don's fonts there shouldn't be incompatibility issues.
Some minor glitches of the older RPG Maker translations were also fixed. For exmaple: Writing messages. In the old translations it was hard to see in the Maker where a dialouge box ends. I fixed that problem so that now by the seperation lines you can see where a line ends.
Also I changed the font in the Event Commands section to make everything a bit cleaner. I used a block font as it is used with programming languages and increased the size. That helps you not to lose track of cour source code.
Main feature of the translation, I guess, is the EnteroHeroName-fix that is included to it and fixes all the layout glitches of the older versions. You can only use up to 6 characters, though. If your hero has a default name of 7 or more chracters you'll also get layout glitches.
I'd like to thank Bananen-Joe for providing his EnterHeroName-fix and MagicMaker for helping me with the translation itself and testing it.
Detailed installation instructions can be found in the Readme.
I guess now it's time for some screenshots and the download.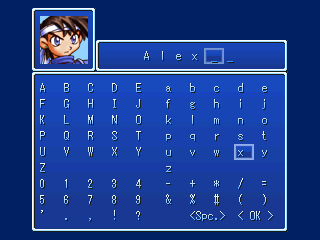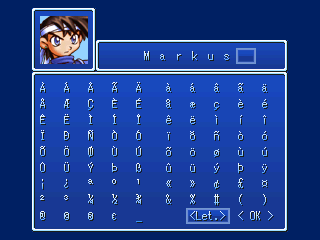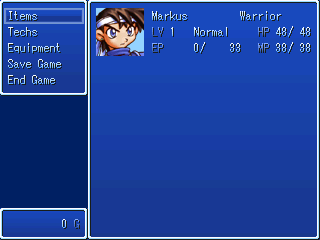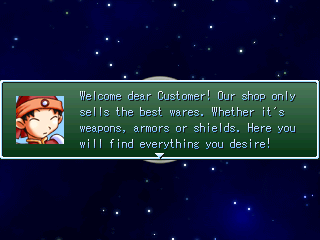 Screenshot 6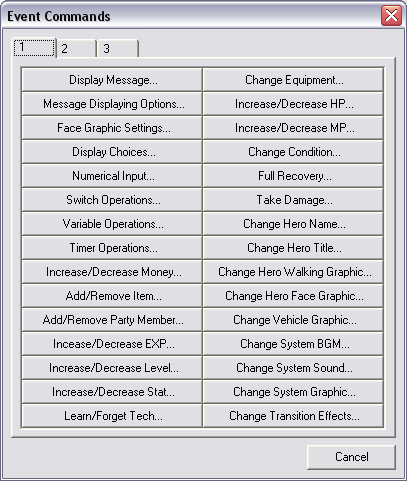 Screenshot 8

Screenshot 9

Enjoy the English Version of RPG Maker 2000 VALUE! v1.51!

DOWNLOAD
EDIT:
Sorry. Download Link fixed.
--------------------
Feel free to visit my website/blog - it's updated rarely, but it looks pretty cool!