Yeah, repost of te old thread.
Let's start with some screenshots eh?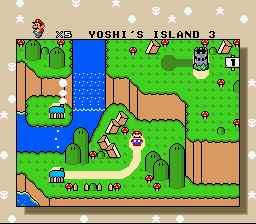 1st subworld, Mushroom Kingdom... sort of. I didn't change level names yet >_>
Fire Mario's pallete is screwed up, I'll get right on that.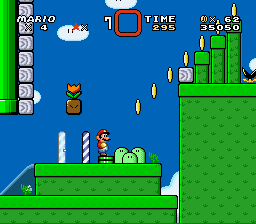 Here's a spot after midway.
ooo... Jelly Monsters...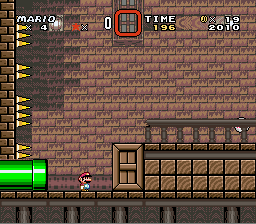 old Ghost house level, might not actually use it, but maybe

STORYLINE
An unknown "tall, green, mustached man" has been terrorizing the land. Wanted posters are everywhere looking for him. Meanwhile, the princess is missing from her caste (again >.>). BUT, Bowser is in her castle and denies that he kidnapped her. Mario, being the upright, noble plumber he is, decides to go beat Bowser up anyway, look for her, and seek this mustached villan.
WORLD PLANS
Maybe what I'm doing for the worlds, not final, but here it is!
1: Mushroom Kingdom (Well sort of)
2: French Fry Fjord
3: Spiral
Island
Mountain (Made it a mountain, cause mountains pwn)
4: Underwater Ruins of -nulled- (Have fun guessing what it is

)
5: Jelly World (Woo!)
6: Mushroom Heights
7: Luigi Land (the theme park level ^_^)
8: ??? (Secret stuff... no need to know about this...)
Man that was a lot to type x.x