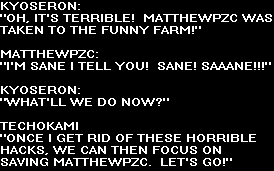 Removal: wrath of bowser
Author: MUTANT YOSHI (username/email: [email protected])
Description: "this hack is very fun!

custom music

custom sprites"

It contains some generic custom sprites, some HORRIBLE custom music, and is not very fun at all.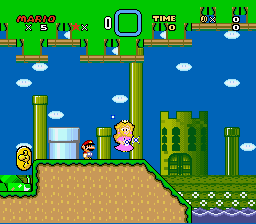 Glitched treetops! Glitched bush in the lower left! Really ugly pipe in the background on the right!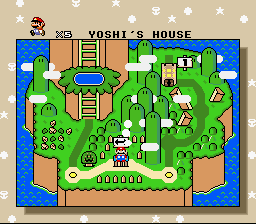 Barely edited overworld.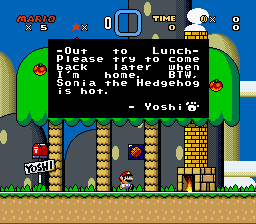 "BTW, Sonia the Hedgehog is hot."
The horribly glitchy sounding instruments don't make this sentence any better.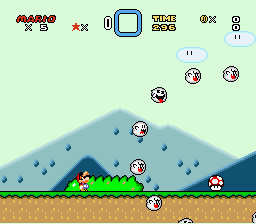 Boos in a grass level?



LAVA in a grass level?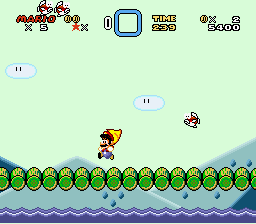 Pallete problems for the Jumping Cheep Cheeps and the bridge.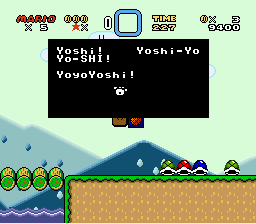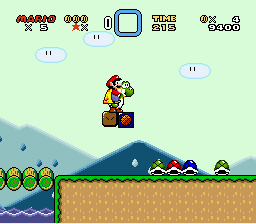 So you see four shells here. We take one of them away and we get...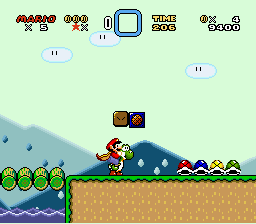 ...Four shells? Sprite memory problems!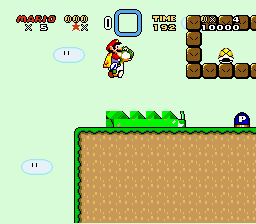 Glitchy bush tiles!



The bush is cut off on the edge here (it's the same way at the other end, too), and there is a LOT of lag due to four winged Goombas down below.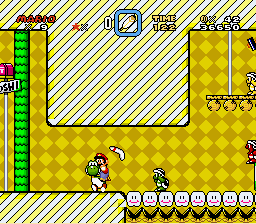 One, it is really wierd to see several Yoshi mailboxes in a Switch Palace level. Two, those edge tiles there is all sorts of fucked up. You will need ExGFX to fix that, boy-o.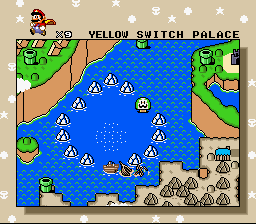 Surveying the overworld now, we see a wierd tree in the ocean and a parked doomship, as well as another Yoshi's house.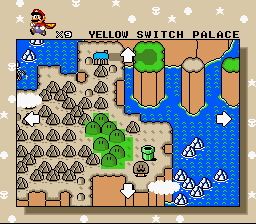 Out of place hills here. The tree is kind of fine, as it matches the rest of its scenery.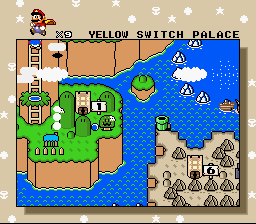 And in a rare case of sprite memory issues in the overworld, we have a pair of mostly vanished Boos!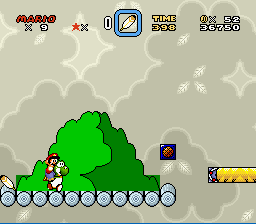 One, cutoff bridge tiles. Two, odd tiles on the bottom left and right of the bush. Three, this level has AWFUL music, with the instruments sounding all sorts of fucked up.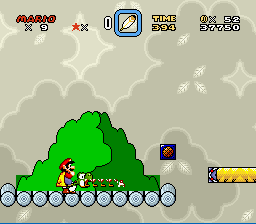 Yoshi's tongue is all glitched up. I do not like where this is going.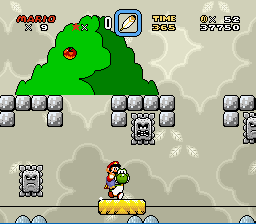 Floating bush? And the only parts on solid tiles are those not-even-a-complete-square SMW cement blocks, too! And what is this Thwomp crap?!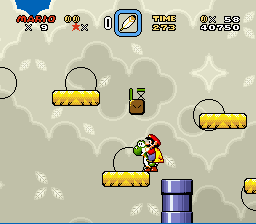 Wrong tileset. That's supposed to be a hatching Yoshi Egg.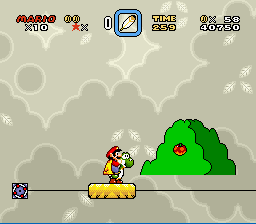 A completely floating bush. -_-;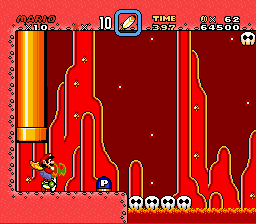 WHAT?!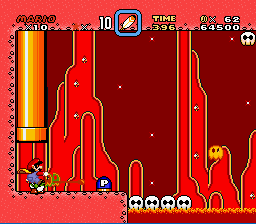 !!!FATAL ERROR!!!


Do NOT let the player bring Yoshi into a level with Podoboos (Fireballs)! They are incompatible, make Yoshi look screwed up, and can crash the game! Instant removal for this offense!
HoleNet.info