Removed
Hack Name: lost at sea Demo - 47.3 KB
Length: 1 levels
Author: rusher243 - Submitted by: rusher243
Description: my bro's newest hack maybe there are somw problems with but's it's only a demo
Reasons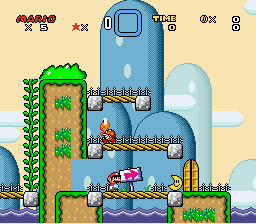 And this is just the intro... Cutoffness, that message has a few grammar mistakes, moon that you can't get, etc.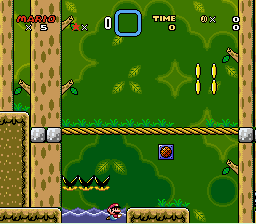 The only way I was able to get to here from the left was to swim under the level because the walls there were too high to just up. Also, FLOATING MUNCHERS AUGH!
Don't use floating/stacked munchers in your hack! You must root them to something!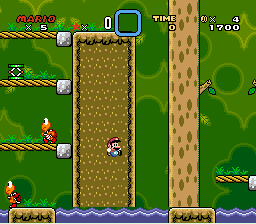 Ledge cutoff by water, that rope on the right.
More cutoffness, and easy to get moons as well!
Do not make moons easy to get. They should be rewards for a very hard puzzle and limited to one per world.
Good thing that I brought that springboard with me because it turns out that I need that P-Switch in the next screen. If I hadn't brought it, I would've been perma-stuck and had to kill myself.
Do not put the player in any situations where they are forced to die.
In this case all you'd need to do is put a note block or something so you can leap back up.
I used my springboard to head back and get the P-Switch...
Oh wait no I can't! There's another ledge that's too high to jump up! >_< Don't do this!
This is where I got off the boat....
Verdict
Needs a lot of polish. Get rid of the cutoff tiles, fix the perma-stuck areas and remove the moons. You had some pretty interesting ideas for the level design but the errors overshadow them.