Removed:
M & L : Luigi`s diary by -kamek productions-
Submitted by -kamek productions-
It is possible to die in the intro if you jump several times.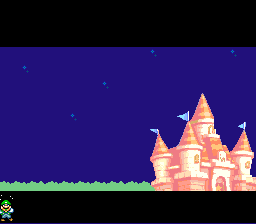 Luigi's head seems to cut off when he moves.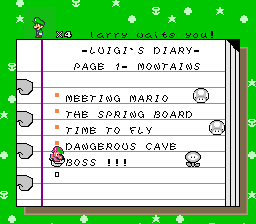 1. There's a patch to fix the problem with the s.
2. Why is it "Mario Start" when you're playing as Luigi?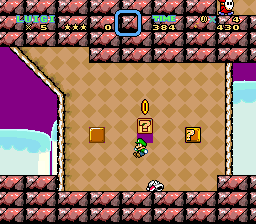 The hack still has some cutoffness. I noticed a bit in the cave level as well. Not removal-worthy in my opinion, but fixing it would add a level of polish.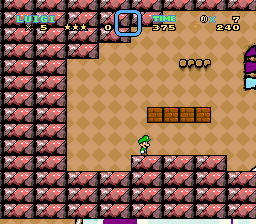 So too would fixing some of the palette issues and sprite garbage that comes from coins in a few levels.
The hack has quite a few custom sprites, though not all of them work in all emulators. I found that some Shy Guys were completely still in both ZSNES and Snes9x. There were supposed to be turn block bridges in the above screenshot, but they did not appear due to sprite memory issues. You had a large number of fireballs in the area, causing the other sprites to disappear.
So, this is by no means a bad hack, and even though it has poor English in places, it's an honest effort. I was unable to get past the 2nd castle, even after trying it several different times, which is a shame considering there were likely more worlds to play. I would recommend you using some of the suggestions I posted earlier if they apply to other worlds as well.
So please, resubmit this. The unbeatable second castle should be your prime concern.