Hack Name: Super Mario Feodal
Length: 6 levels
Author: Corentin67 - Submitted by Corentin67
Description: This his a hack super mario world
---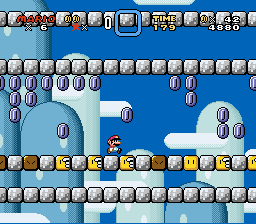 After hitting the turn block, you can get stuck here and have to wait out the timer.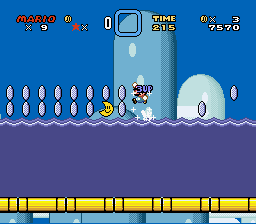 You can get stuck here as well. Having 3 3-Up Moons doesn't justify it at all.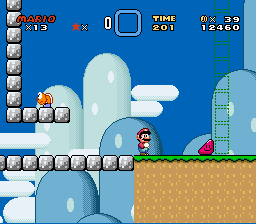 Cutoff.
The notorious overworld glitch has returned! D: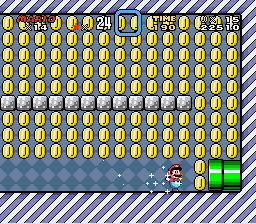 Unedited YSP.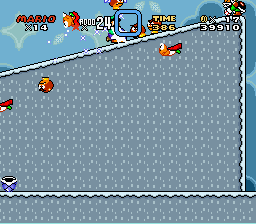 Lots of lag here.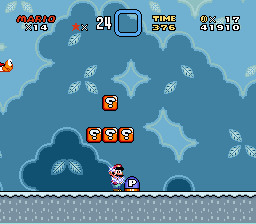 Uh, what's up with these weird blocks? They have layer priority, but you can walk on them like ledges.
?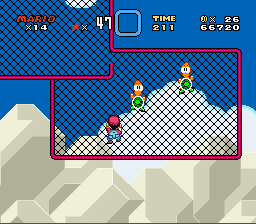 Cutoff.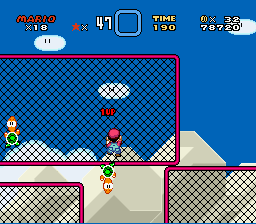 Additionally, you can get tons of 1-Ups in these area if you keep jumping on the Koopas.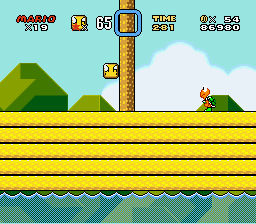 This level was extremely frustrating, since the screen would not scroll with you. Of course, this would mess up the water, but you could always use the handy custom sprite that fixes the problem.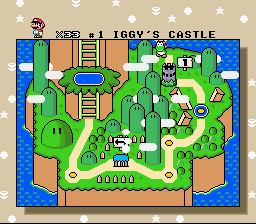 Most of the castle seemed completely unedited, and when you completed it, this happened. Yes, it leads to an endless bonus game!
All in all, this hack has quite a few issues. There are many instances of cutoff tiles, places where you can get stuck and require you to wait out the timer, a level that you could barely even see because of no vertical scroll, and some obvious level edits. I recommend you polish up some of these areas to make the hack less frustrating to play.