Hack Name: Super Mario World: Mission 'Island'
Length: 1 level
Author: XxSuperLinkxX - Submitted by: XxSuperLinkxX
Description: This is one of my first hack. It includes:
- Upside down Munchers
- No Cut-Off Things (I think)
- Pipes
- 1 Level
- Custom BG-Palette
I have fixxed many things.
---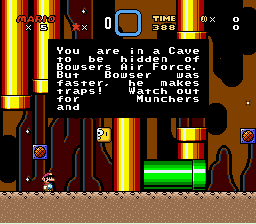 Munchers and...and...what? It appears the message is cut off at the end, and the second doesn't continue from it.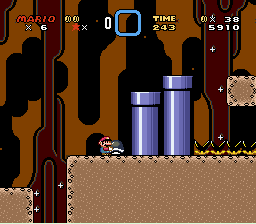 Minor issue, but the dirt corners appear to be filled here, when they don't need to be.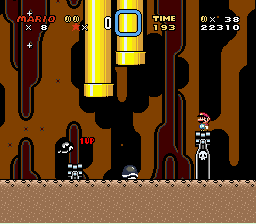 You can get infinite lives fairly easily here if you just kick the shell and wait for bullet bills here.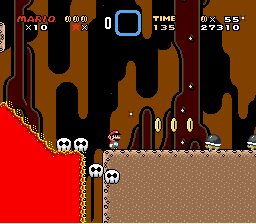 The lava palette could be a bit better here, and the floating skulls go through the dirt, then fall off.
All in all, this was a pretty good level, but it had a few minor issues. Also, keep in mind rule 4 of the hack submission guidelines.
Quote
Unless you intend to make your hack contain very long and very high quality levels, demos which are too short to provide any feedback on or be enjoyable will be subject to removal.
It's hard to really get a sense of the design with just one level. I would highly recommend you make more or finish the entire world before resubmitting. Good luck though.