Removed
Hack Name: Defending the Mushroom Kingdom Demo 1.5 Demo - 33.1 KB - 11 downloads.
Length: 6 exits
Author: pokedude987 - Submitted by: pokedude987
Description: Instead of taking the princess to try to cause havoc in the mushroom kingdom Bowser sets up 7 army base and his army base around the land. Each day he'd send waves and waves from each base to attack the mushroom kingdom. It's up to Mario to go out and stop these waves from coming.
This demo has the whole world 1 + a switch and the castle.
Here's Why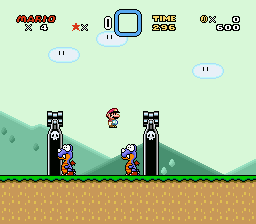 Is there a particular reason Mario can stand on air here?
It looks very odd using these pipe tops as a ledge...
...and even stranger to allow Mario to enter one O_o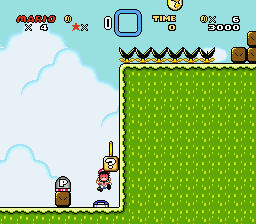 Apparently...if you use a Pswitch here, a stairway of blocks appear. However, you showed no indication of this...and consequently...I died.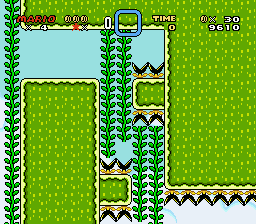 FG starting position is too high.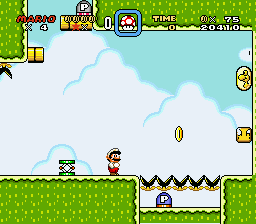 Floating munchers :o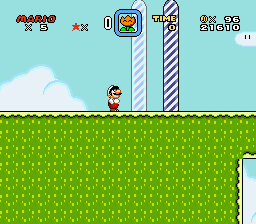 The goal post is too low...and as a result, the goal tape goes off screen.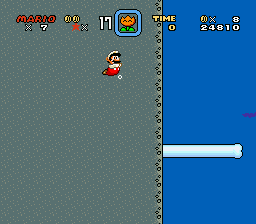 The player can swim over most of the level by doing this. I suggest you seal the top off.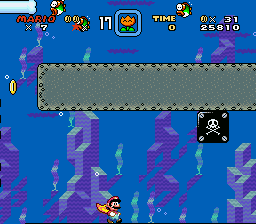 It's usually not a good idea to allow the player to walk on the bottom row...as it is incredibly misleading.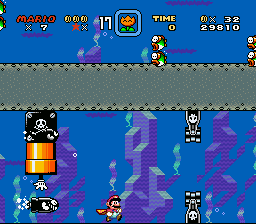 This level is a bit misleading as a whole...as enemies fire out of places they don't normally (such as the bullet bill from the torpedo ted box.)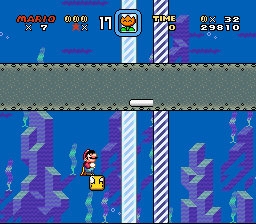 Same as before...the goal post isn't tall enough.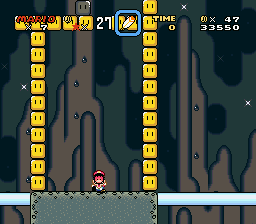 Please explain WHY I died upon hitting the floor.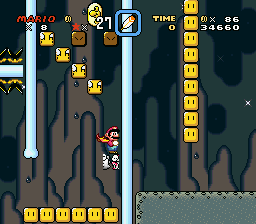 Glitched note block.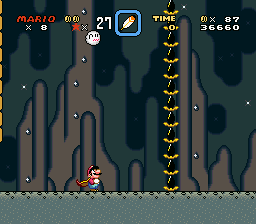 Stacked munchers = No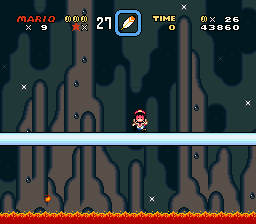 This section was completely unfair...if you don't step on the parts that the coins are on, you die. However...how are you supposed to make it back the other way? It's nearly impossible without savestates.
The tiles around the pipe are odd.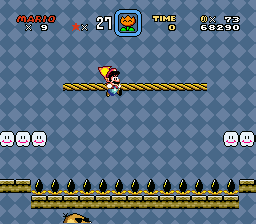 Normally...you can walk on rope. But on this occasion, you can't...instead, you must climb on it. If you are going to change the properties of tiles that are universal in just about every other hack...inform the player.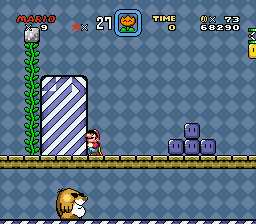 The tiles here are very disorienting.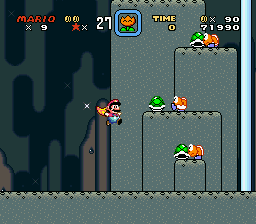 Intense slowdown.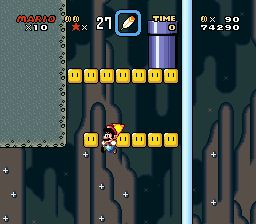 Unless I'm mistaken, this part is impossible without a cape.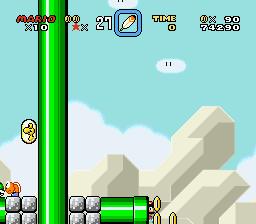 FG starting position too high.
Cut-off.
More cut-off...as well as the tiles being placed very oddly.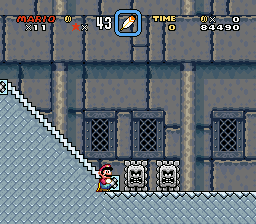 You might want to lower this tile one spot down.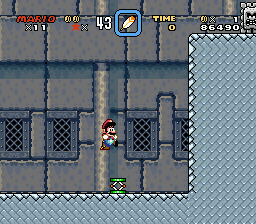 Missing corner tile.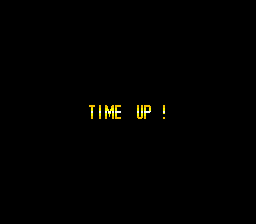 Apply the time up patch if you plan on not using a time limit.
This freaked the daylights out of me. Well...not really...but that chuck has a mushroom for a head. Don't do drugs kids.
If you absolutely must use the lakitu here....extend the ground another row.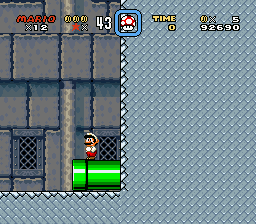 Missing corner tile...and this lovely castle foyer plays the grassland music....

----------------------------------------------------------------
This wasn't a horrible hack by any means. It was a nice, short hack to play. It wasn't incredibly hard, and I had fun with it. Just fix these issues, and I'm sure you will have no problem getting this accepted.