Take 3!

Removal: Mario: Tho Fourth Sector Version 1.2
Author: S.C.O.R.P.I.O.N.
Description: "Ok, I've done the fixes that Techokami requested, and I made about 3 to 4 new levels for this hack. It is a bit harder though, so you might want to use save states. I didn't though. It's your choice.

ORIGINAL DESCRIPTION:
This hacks features:

Bonus Rooms
New Bonus Game
Custom Music
A new World!

Description:
Mario has defeated Hunter and now Hunter's Revenge is finally over. A year has passed since then and Hunter and S.C.O.R.P.I.O.N. have yet to appear. He is back to battleling Bowser and has beat him 3 times during the year. Soon Mario heads off to the Garden where "S.C.O.R.P.I.O.N.'s Flash" takes place, but he runs across a portal on the way. What on earth could be in the portal?""

When I saw the beginning part of the description, I had a lot of hope. The purpose of the Hack Removal Log is to point out problems in hacks so people can fix them! This makes better quality hacks for everyone to play. However, I think SCORPION made a mistake and submitted a patch for the wrong version...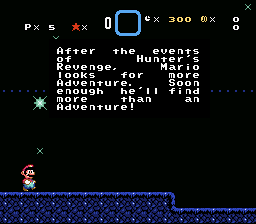 *adventure
*adventure
Okay, this is the third time I've had this problem with this one hack, so I should explain what this means when I have a list of words under a screenshot of a text box: I have found typos in your text, and I am providing corrections to them. In this case, he accidentally capitalized "adventure" twice in his text, so he needs to fix both instances.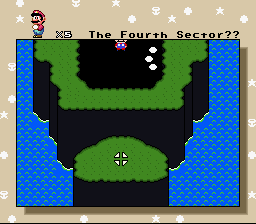 On to the game, and... what happened to the other levels?


Also, the new overworld music, while better than the event music you had before, still doesn't quite fit... the SMW title screen music isn't completely cut out for this. If you're only going to be here for the span of two levels, why not just reuse some SMW overworld music? If all else fails, you could probably grab something Mario-y from the custom music page.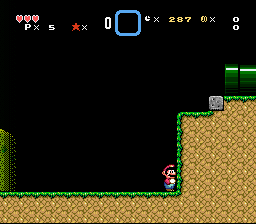 Well, that's one way to solve your problem!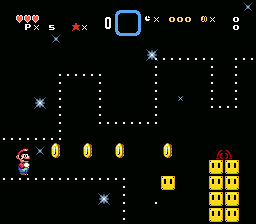 The dots in bizzaro world are bigger, so I can more easily see them.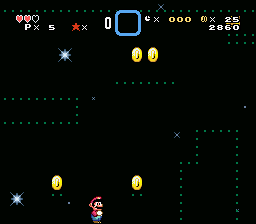 Is it ground? Is it a bottomless pit? I DON'T KNOW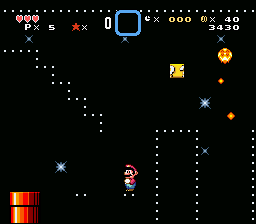 For some odd reason, this jump gave me a lot of greif. It seems that the ledge above has some invisible yet solid overhang? All I know is, it took me 20 tries to get in there, and required much use and abuse of ZSNES' rewind key. I'll look at this area myself in Lunar Magic and see what's going on.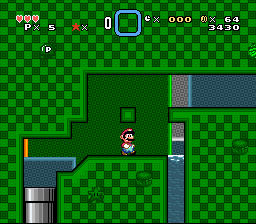 Water is fixed!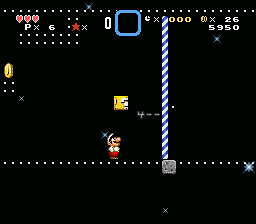 This still makes no sense to me. Why is the goal tape a wierd floating four-minus-minus?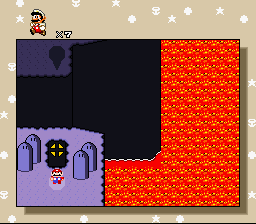 I can't go up!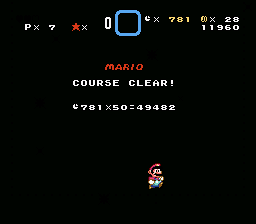 The only other place I can go is that same mock boss from the first submission, which still has the overly-large time bonus problem.

Did you make a mistake with the overworld? This seems like a step backwards from previous builds...
HoleNet.info