Techokami's Reccomended Hack Of The Day: Seven Cursed Eggs, it is awesome

Removal: Mario's Search For Yoshi
Author: jcv1235
Description: "This game is my first hack and i guess it came out pretty well. I haven't gotten to custom music yet but maybe later...So I don't think you will be disappointed if you download this game because it has a whole classic zone filled with old classic mario stages but thats not the majority of the game...The object is to find Yoshi because he has gone missing! The final level is the hardest level ever so good luck on that!"

So it seems that I'm playing the same hack FirePhoenix declined. Here's my take on this fine example of J.U.N.K.!

First, screens the author provided. Oh how I love it when people irrevocably screw themselves over like this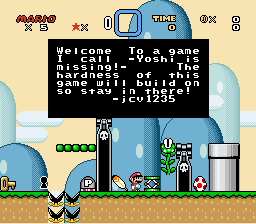 Stacked munchers, cut-off tiles, lots of clutter.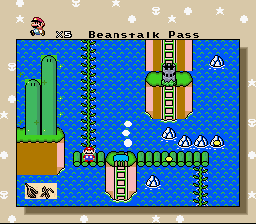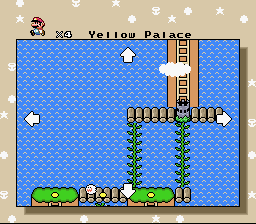 How is this physically possible?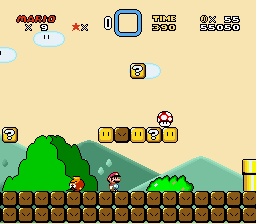 Bad remake of existing Mario level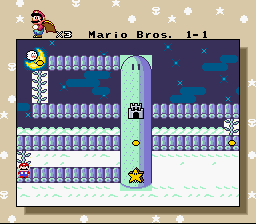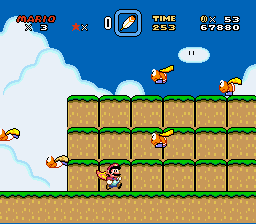 This just does not look right.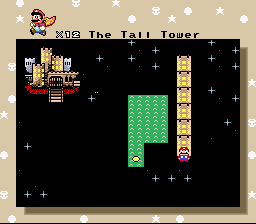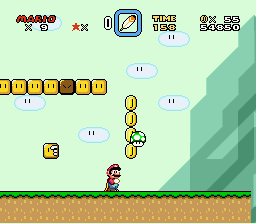 On the right you can see a cutoff ledge.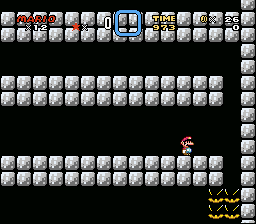 Stacked munchers = NO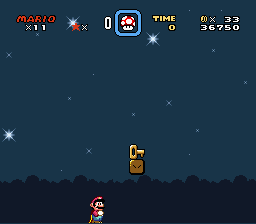 Is this ground or bottomless pit? I CANNOT TELL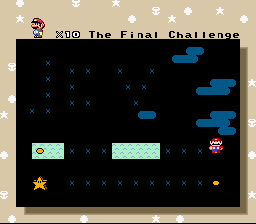 So I decided to try this game.
Did he fix anything?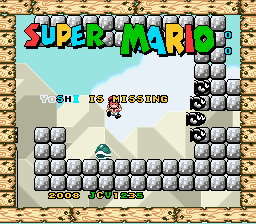 No!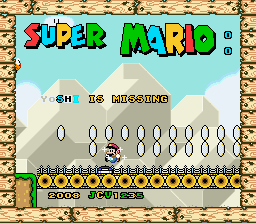 Also, never hit a P-Switch during the intro.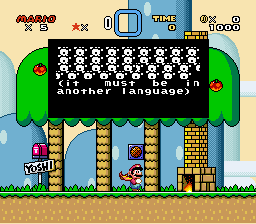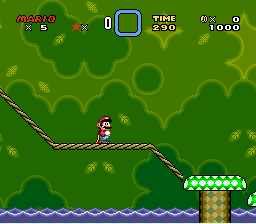 You can't see it from here, but each section of rope goes in a different direction... very unnatural.



Bizzare colored pipe, and Mario spawns too high.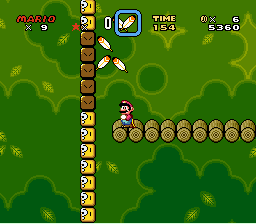 Too easy to stock up on Feathers.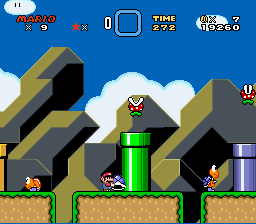 The Jumping Pirahna Plant above the green pipe is actually frozen there.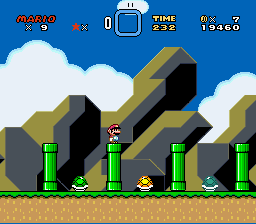 ...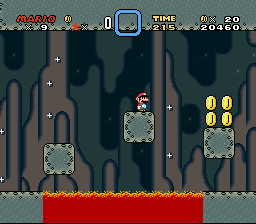 More cutoff tiles, as well as lazy level design.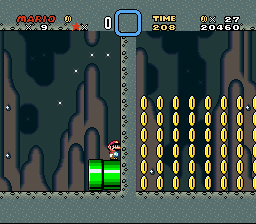 ...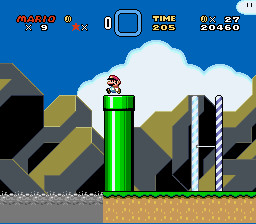 Cutoff tiles, gray lava, what the fuck.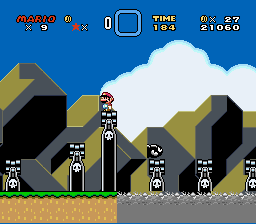 A very tricky yet boring jumping sequence follows.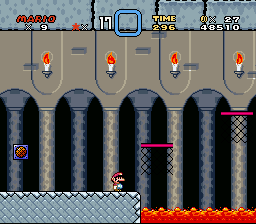 Zero effort with the climbing nets.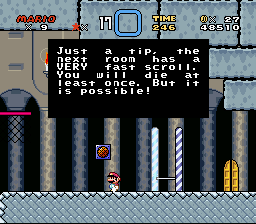 Yeup, Kaizo Mario World-styled autoscroll room follows. It took me about 12 state reloads to get through the door in the autoscroll room before I got crushed.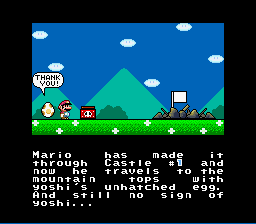 *Yoshi's
*Yoshi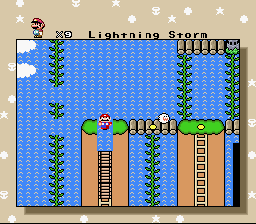 Alright, forget this junk.

Oh, and jcv1235? You're 24-hour banned for resubmitting a declined hack and not fixing anything at all.
HoleNet.info