I was turning something in for the end of the quarter for school, so I ran to the other side of my school to turn it in. By the time I got outside, my bus had gone 5 minutes earlier. I borrowed my friend's phone, and I called my mom to pick me up at the local library. She said she would pick me up after she finished work, which was like 2 hours from then.
Because I had 2 whole hours and money in my backpack, I decided to go to my local GameCrazy store to get a Gamecube Memory Card (To play Paper Mario 2). Unfortunately, they didn't have it. I decided to look for something else to buy, since I was there anyways. I looked in the SNES retro area (Which, by the way, has a crap-load of bad games, 99.9% Football). Because of the bad games they have in that section, they made it as cheap as $0.25 a game. So.. I looked in there, and 2 games caught my attention. Surprisingly, they were on the top. I wonder how nobody bothered to buy them..? Anyway, here are some images on what I got at the game store. I was SO happy when I walked out.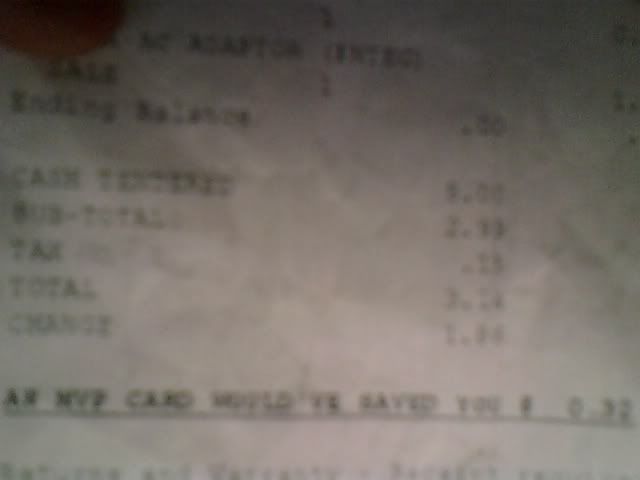 (I bought other games, but.. the total reads $3.14)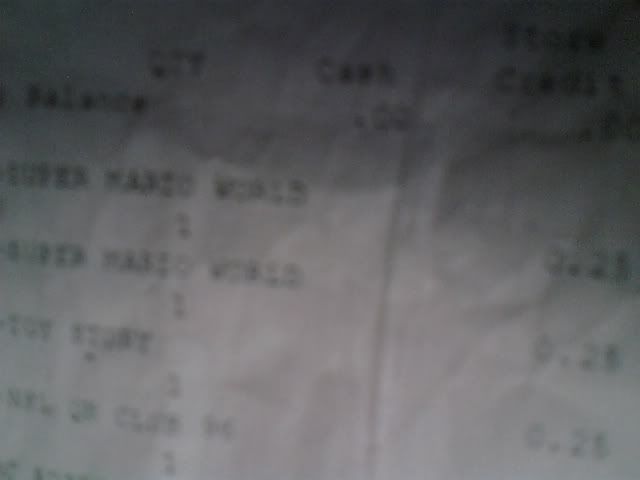 2 Super Mario World games, both $0.25 (I got Toy Story and a Football game along with them.)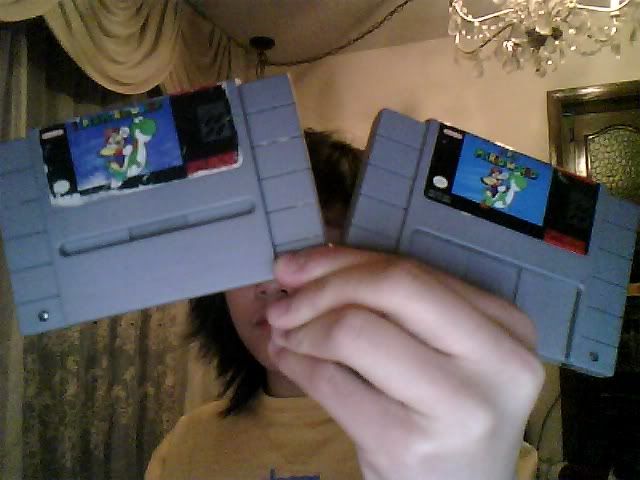 Aaaaaand... both of the games. Super Mario Worlds, versions SNS-MW-USA and SNS-MW-USA-1!!
Tag (span) was not closed.