Yeah, you all know that hack. The one with keys, a dark storyline, home-brewed music, and a mad composer? That's the one.
First overworld
Level in first world <_<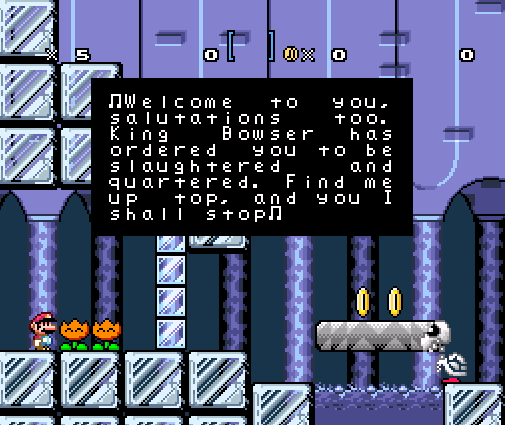 Boothoven's Speech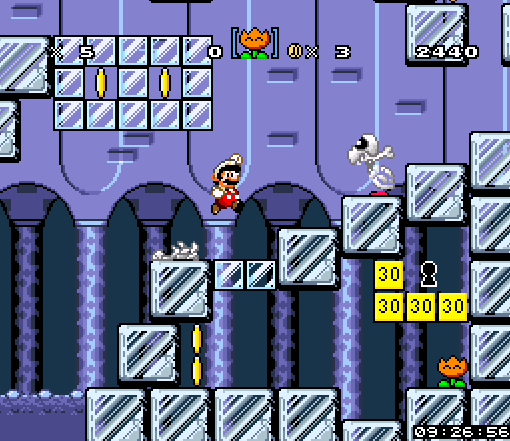 Andante Fortress
Second overworld (actually named Andante, not Allegro)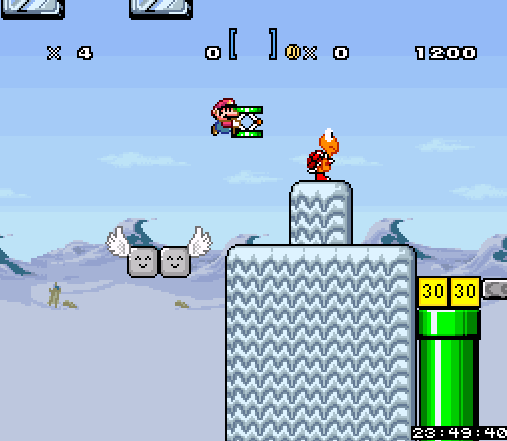 Andante Causeway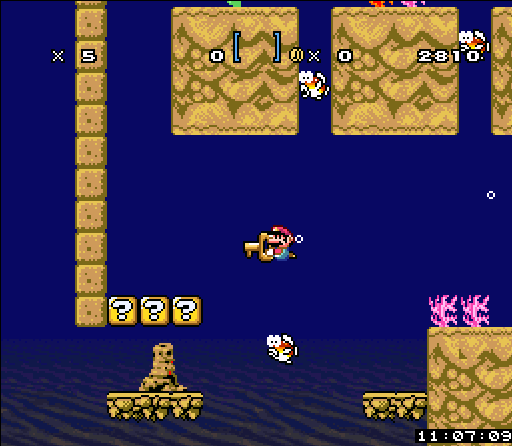 The Lamentable Sea
Staccato Forest. The cut-off mist in the top right has already been fixed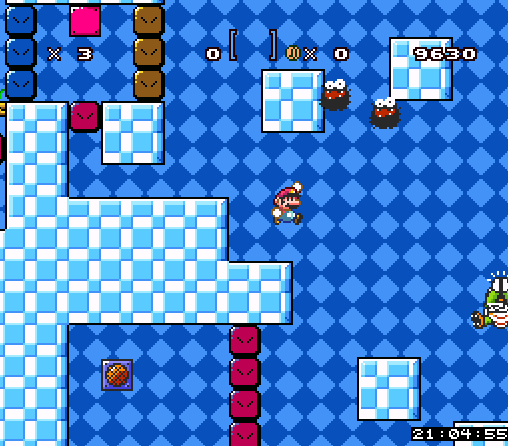 Blue Melody Palace
And a video of the Boo-thoven fight. The song you hear was created by me, and it took a hell of a long time to get it right.
<object width="425" height="350"> <param name="movie" value="http://www.youtube.com/v/MtoYtb3k3P4"> </param> <embed src="http://www.youtube.com/v/MtoYtb3k3P4" type="application/x-shockwave-flash" width="425" height="350"> </embed> </object>
I know about the blue blocks, thanks <_<
Finally, here are five songs I have created for this hack so far. They are in SPC format, so google AudioOverload or SNESAmp or something, load them in, and let me know what you think.
Staccato Forest (upbeat)
The Unknown
Castle of Keytastrophe
As you all know, I am really taking the storyline into consideration for this, so expect a decent plot, intertwining stories, and ASM, because I finally broke down and decided to use it.
(ignore the random code)