Oh .. for the title, I just set the row of cememnt blocks, did the video, then centered the text. It was a bit annoying.
Also, double update: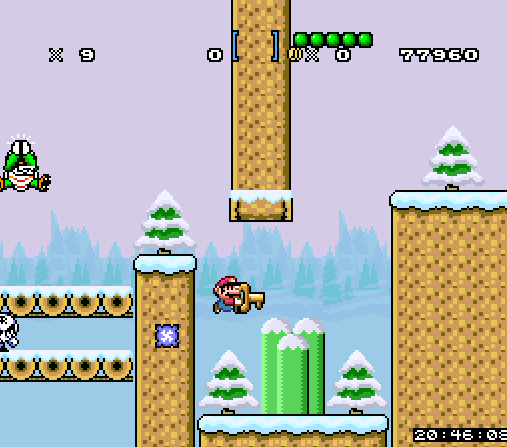 More action in Snowpath of Andante. This, as I said, is a traditional get the key to the end level. There are no places where you can drop or lose the key, so just make sure you keep it with you always.
Mr. Baritone makes his second appearence here. He has built a cannon that fires you over the snowy hills and right into Mozart's lair. Of course, you'll need to find him fuel to power it. Heck, you need to get to him first <_<
Enjoy!