JokeRMario- My Rifle ;)



--------------------
-JokeRMario1010

*Looks at name*
Is this some kind of cruel joke? Because it isn't funny!
I'd use this trusty little weapon: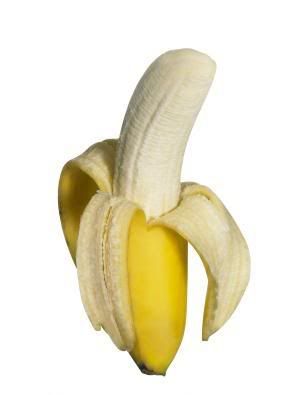 Scary Movie 1 reference, oh yeah.
I would use my quick wits and sharp thinking and improvise...I think I'm kidding myself on this one.
I'd just use what I'd learned in self-defense classes in karate.

--------------------
Good fucking bye.
I have this 12x12 inch square chunk of mirror with a giant SMB3 Mario etched onto it, enough USB cords to choke someone, heavy coin-filled ceramic pieces, large slabs of wood, some nails at my window, and also this small knife. (I USED to have a large sword, but it went missing in my garage. :< )
Nothing in my computer room...in my actual room, the closest things I'd call weapons are a nerf gun(used melee style), a Harry Potter deathly hallows book, and a very big and thin magnetic board. My brother's room has a marker board and a toy chest with a removable lid. Not well armed =/

--------------------
Chuck Norris joke fail-

Chuck Norris has never blinked once in his life. Ever.

Chuck Norris once swallowed a whole tube of pills. They made him blink.
There are tons of people coming into the Forever Forest everyday now, most go crazy or just leave the way they came.
Real life: My Dad has a shuriken right above our computer that he bought awhile ago, I know how to use it (Slightly... I've cut myself before <_<).
--------------------
Follow me on
Hermitscape
for random bits of game design talk and pixel art, or even request something for me to draw.
Latest Post:
Wayra Devpost #2: "A Little New"
Lets see...lots of thropheys...frying pans...outside there is a lot of wood...oh and a cricket bat

--------------------
www.justin-n-tom-inc.darkbb.com
My Site!
----------------------------------------
Anyone know where to get some decent Stickfigure sound effects? (punch, gunshot etc.)
GreenVanguardGuitar:
Youtube Account
I've got my wand. I always sleep with it. If for some reason I don't have that on me, there's a nice foot-long butcher's knife under my mattress.

But it's always possible that it's just Link coming to smash my valuable vases looking for cash. In which case I would repeat the same message every time he approached me without caring he was robing me, knowing my cash would reappear and my vases mend themselves as soon as he left. No harm done.
If I am near the kitchen, there are some shiny knives in the drawers and on the counter.
If I am still dressed with my clothes on, I normally go to school with odd things like bug spray and rusty clamps...
If for some reason I have nothing on me, and I happen to be near the balcony of my apartment, I will be brave and shovel bird poop to throw at the enemy's eyes with my hands, then push them over the edge to drop 12 floors.
In every other room, there is something that I can use.

--------------------
Yoshi is the best video game character ever.
Link is the second best, and is almost tied with Yoshi.
I got xbox 360 controler and a regular xbox controler, and then i got a useless gameboy advance, and a bat, probaly i could get all those things in around 5 seconds. But why would a thief hurt someone with cute eyes?(Cus thiefs are nerds).
I'd own them in Wii Tennis and they'd run away.

Seriously, I'd break one of those old glass bottles and use that.
| | |
| --- | --- |
| Pages: 1 2 | |
Forum Index - Sunken Ghost Ship - Forum Graveyard - The Old World of Insanity - If someone barged into your house...