A seperate thread for my hack Super Tetris World. Most of you have seen the screenshots in the screenshot thread, I might as well post them again here.
Level 105. Mario seems to be dealing with "Tetrified Koopas."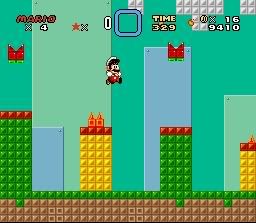 Level 106. Notice the pipe dwelling Latiku sprite will now hurt Mario when jumped on.
Sortof reminds you of the Bitlands doesnt it?
Is that a Blarg?
Spike Tops...
Underwater level with tetrified fish and urchins.
Superspikes are edited lava tiles.
Superspikes and spikeballs.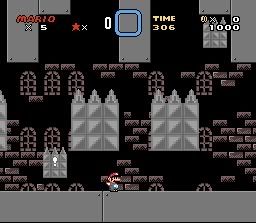 Thwomps and Mega Thwomps. Mega Thwomps are just layer 2 objects with the smash command.
This screenshot is a little early, I already tetrified the goal tape sprite to make it fit in.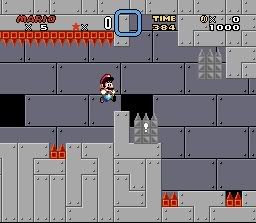 Castles will have many spikes. Careful!
Smashing vertical spikes.
Three more levels to go before I submit the two world demo. Since this hack started off as a joke, I left the overworld alone. I fear it might be too late to change it.