The Valley Fortress is in desperate need of more uses for its several rooms. While many rooms are already taken, several can be used to it's members wishes. However, when editing/giving uses to the floor plan, note that there are a few simple rules:
-No personal rooms (a.k.a Bob's lair/room/etc.)
-No unlocked doors to the room of endless females (they're for staff only)
-No making rooms that instantly make members staff or give members a key.
To give a room a purpose, simply edit the image and fill one of the unused rooms with a new color, then describe what the room is for on the key. If you guys want to, you can alternatively or additionally draw pictures of what new or already existant rooms look like (please no NSFW images of the room of endless females ;) )
Here's what we have so far: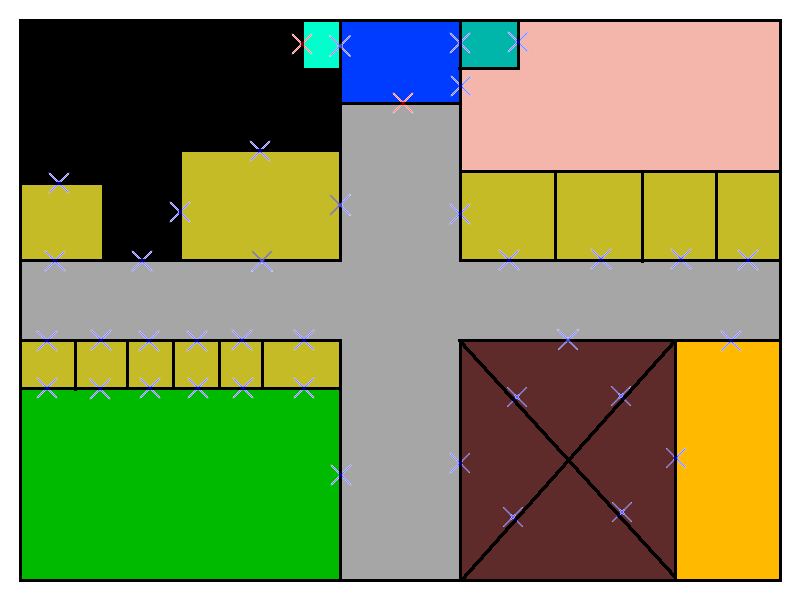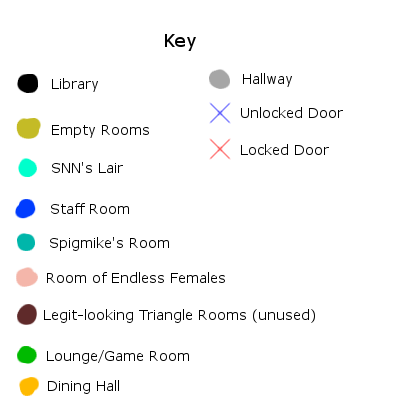 Have fun!