Chocolate Level Design 2009: Discussion
Hmm, I'll make a vid of the first part of my level so that People can know what to do in the first part... seeing how mine is a challenging puzzle level. Users could really use the help of the video.
I've decided to drop out. I'm getting a bit of stres, from school, and there are things that I have to take care of. Sorry guys.
Well, there are ten days left in the contest, and about 20 submissions so far. I've noticed a lot of people on the IRC specifically trying to go nuts and getting stressed out/giving up. I mean, yeah, I did say to go all out, but don't do what you're incapable of. I want to see what each person who enters can do to the best of their ability, but by trying to do something you can't, it's just going to frustrate you and make you quit.

Still looking forward to seeing more levels come in.
Darn school. Might not have as much time to playtest it as I thought, if anything at all.


Still, it's likely I'll be done before the deadline. Mr. Murphy and his law better not show up.
I will maybe give up too.
My level's boss is not finished and I lost the motivation.
But it will be awesome to see other's levels !
I hate to see so many people giving up, espacially since... I decided to drop out as well. I've got quite a lot of projects to work on, and I'm afraid the contest level has the least priority.

Still, it's nice to see there are a fair amount of submissions made already. If it were only two finished levels or something, that would really be a shame.
By the way, I plan on releasing the "Overhead RPG system" patch I wanted to use for my contest level. I still have to fix one or two weird bugs though.
---

Originally posted by WYE
words
Aww... I really was looking forward to your level...
=(
I please don't want lots of people dropping out either...
Woof.
Well, since everyone is giving up, I might-as-well say what I need to say now.

I quit. To be honest, I've bitten off more than I could chew; I had all of the ideas needed for my hack, but I just don't have enough time, and when I do, my homework takes it all away. I know I wanted to join this contest to see how well my vanilla level fares against others, but I don't think it'll be happening. I do plan to make it as a hack, though.
Well, it looks like most of the people beating me are dropping out.
I have mixed feelings.
On one hand, I would REALLY like to see the levels, but on the other hand, this is making my chances of winning a lot better.
---
IRC Quotes
(
March 20th
update!)
/MKICK 4: Flantastic Puns
I think most people who are dropping out forget that, like SNN said, is just a level design contest. Maybe the focused too much on ASM to plan out a real level. I was also planning on dropping too if it wasn't for the epiphany that I experienced today for the level design...

However, taking first place will not give me as much satisfaction since the number of entries is decreasing. So support my ego by staying in the contest and just have fun by making a level (even vanilla levels are accepted).
---
I wonder what a HFD opcode would do in ASM...
I just worked really hard on my level design, but now I think have a problem. I don't know what's wrong, but all of the levels say, "Midway Entrance" at the beginning or, at least, most of them do. I tested it a lot of times, and everything seems to work just fine, well except the Birdo w/the throwable egg will stop spitting eggs after a while. It just spits them really fast so i hit it twice sometimes, but then it acts like it's spitting more, but I cannot help it sometimes; just nothing happens. For the "Midway Entrance" problem, is that a glitch or something? well, it's hard to explain, but my level has 4 parts. I just tried to switch the midway entrance from the first room to the second room, but I'm not sure if I deleted the midway entrance from the first part, if there is a way. First, the midway bar thing was not appearing in the second part when I played the game, but I checked and it was there in Lunar Magic. Then, when I got to the second room in the game, I got the midway point bar, and died, and it made me start all the way from the beginning. Does anyone know what is wrong or how I could delete the Midway Entrance from the first part. I mean I deleted the midway point bar, like I said, but it still says, "Midway Entrance."
Lespna1
The midway point only affects the first screen of a level. If you get the midway bar in a level, and you return to it after dying, you'll start at the midway entrance of the first screen.

(that question really should've been in noob smw hacking btw)
The list of entries in the first post of the submission thread really should be updated. It hasn't been for about two weeks.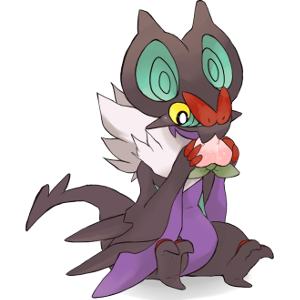 Quick question:


Is the deadline at 00:01 AM the 30th, or 11:59 PM?
The very end of the 30th - 12:01 AM on October 1st.

Also, I will update the list shortly. My apologies for the delay on that.
I'm all finished and submitted. I worked since day one on my level and never gave up. And the results are borderline pathetic =D

Oh well, i'm still proud of it and it makes me smile.
---
I made a standalone game once, look for Seabug Stampede on Google Play.
I took a too long break from making the level :\
I need to get it finished fast.

Any chance of a delay of the deadline?