Removed
Hack Name: Super Mario: The Epic Journey Demo - 1.1 MB - 96 downloads.
Length: 14 levels
Author: dahnamics - Submitted by: dahnamics
Description: Welcome to the first demo of Super Mario: The Epic Journey. This demo consists of 15 levels, 17 exits of Mario attempting to rescue Peach from an unknown mysterious villain. Fight the likes of Mouser, Birdo, Goomboss and many others to finally save Peach.
[
Here's Why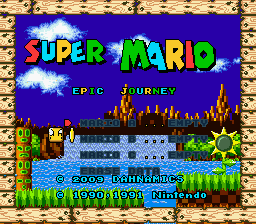 The palette of the words can use some fixing.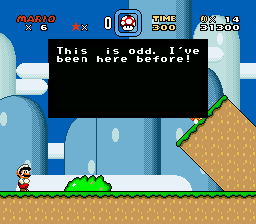 This is a first for me. A remake of Level 105. Claiming that it is some sort of remake or bonus level doesn't justify that it is a blatant level edit.
I cannot stress this enough. When you use one tile as a backdrop, then place other tiles over it, you create cutoff. I noticed this quite a bit in the hack, and some places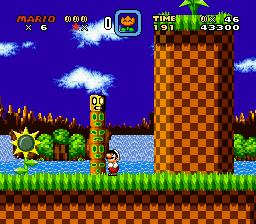 The glowing tile you used for the midway point is quite odd...
Unedited level.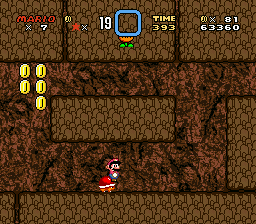 Buzy beetles can usually be stomped on. This red one cannot. Either warn the player, or fix the graphics.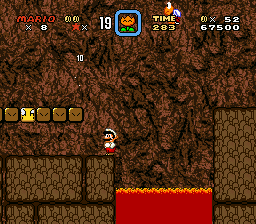 There seems to be something wrong with your cave graphic choice. The 8x8 tiles used for corners all have brown around them. This creates pretty noticeable cutoff, as the side tiles are transparent.
You reuse these little end level segments quite a big. I wouldn't point them out...but they are unedited from Super Mario World, and half the time, they don't match the level.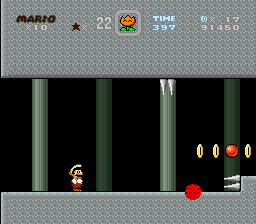 Bad status bar palette.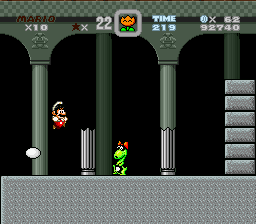 Birdo has a rather stomach wrenching palette.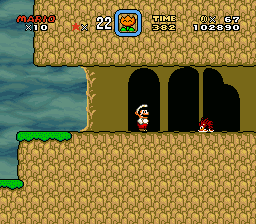 The hedgehog has a bad palette.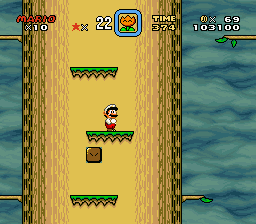 The edges of the tree trunk has a bad palette.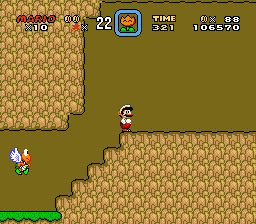 Cutoff.
Did you apply the fade fix patch?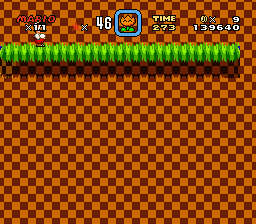 FG init position set too low.
Cutoff.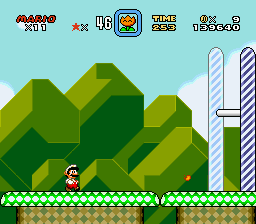 Same issue here with the end level thing.
Mouse has a bad palette.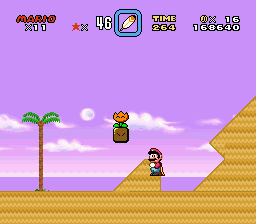 Odd tile behavior.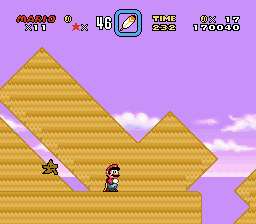 The way the sand texture is made looks odd when flipped here.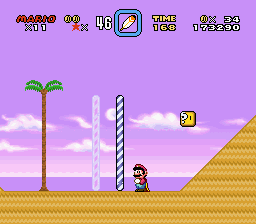 Bad palette for the midway.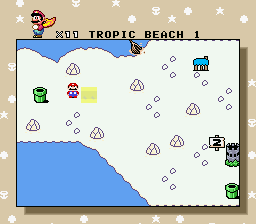 Why does the Overworld flash when the level was cleared?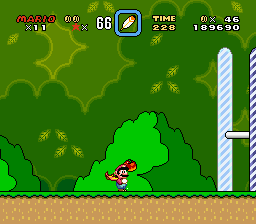 Same issue with the level ending area.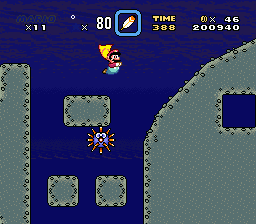 Bad status bar palette.
Missing corner tile.
Incorrect corner tile.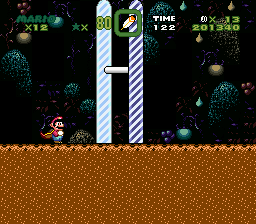 Bad status bar palette.
You're a bit too generous here, even for a bonus room.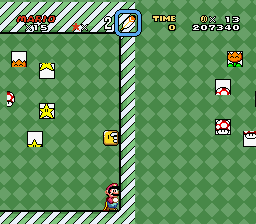 Disable horizontal scrolling, or else this happens.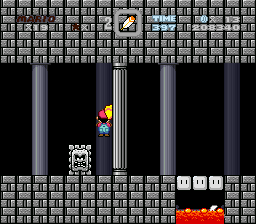 Bad status bar palette.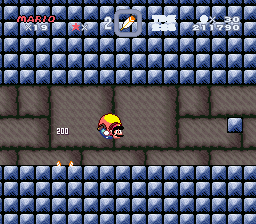 I happened to do this randomly...jumping on goombas normally causes normal behavior, but landing on them while flying squishes them. I've never seen that happen before...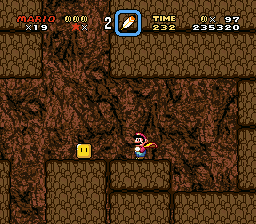 It's quite easy to lose a shell here, requiring you to die. (Ignore the fact that I have capes.)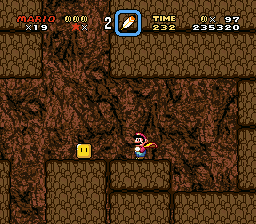 Cutoff where the angled slop meets the corner.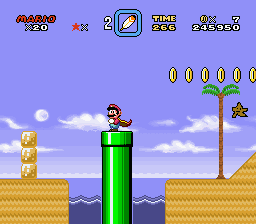 Cutoff where the pipe and water tiles meet.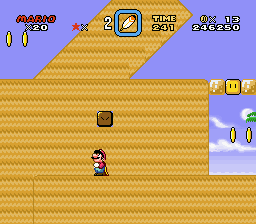 Cutoff.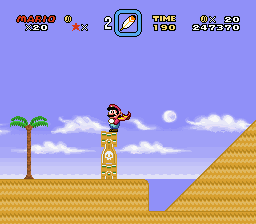 The bullet bill launchers have a bad palette.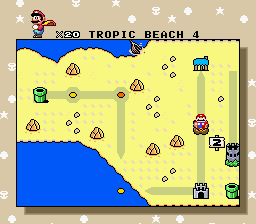 Er...I beat the secret exit here, and a path appeared above the castle...yet no new pathway was open for me to walk.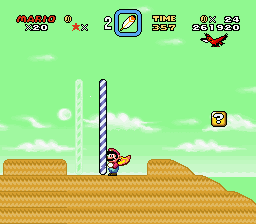 Bad midway post palette.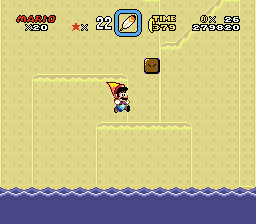 Cutoff. Another thing about this part...it's incredibly long and boring. There is no difficulty whatsoever...so I'm pretty much just climbing this tall section, stopping to let the screen scroll, then climb some more.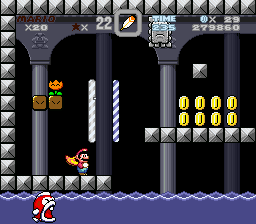 Bad status bar palette.
-------------------------------------------------------------------------------------
And that's that. Your hack isn't bad, but it is plagued with numerous issues that can be easily fixed. Unfortunately, these issues are pretty noticeable too, so fix those, and you should be set.