Hack Name: Super cool (Adam) world LEVEL ONE.
Length: 1 level
Author: Codythehacker - Submitted by: Codythehacker
Description: The title of this level is Coins 'n Koopas. It took a little while and is probably the best level i have made to date. There is a thread for this. Ok, hope you like it!

---
Reasons
First of all, this was only a one-level demo - that alone is a removal reason. You should only submit completed hacks or demos that are at least one world long. Betas and very short demos are simply too short to give feedback on.
Apart from that, there are a few other things that should be fixed too: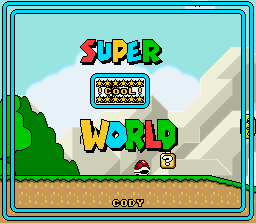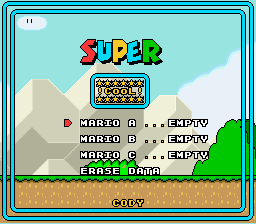 There's a little black line next to the W. Also, the file select menu destroys the entire world. (I mean, it overlaps the word "World" entirely. I'm funny, huh?) In all seriousness, you should probably just use small letters.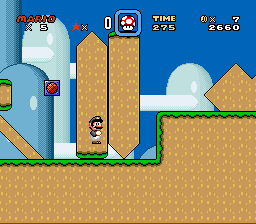 This looks a little weird... Tiles like this are supposed to be passable.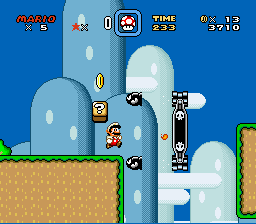 This invisible coin block prevented me from jumping and made me fall down the pit. Mean.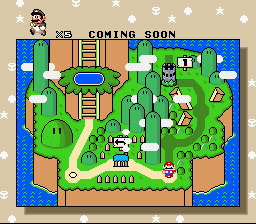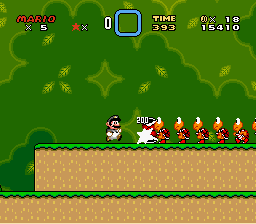 Please don't make original SMW levels accessible (This counts for the Yellow Switch Palace too).
---
These were all the issues I could find, but that's probably because there was only one level to play. After you've made the demo significantly longer (about 5 levels should do) and fixed the issues I've mentioned, feel free to resubmit it.