Hack Name:
Super Omelette world
Author:
Whoamme
Description:
Mario finds himself hungry one day, and decides to have a snack. He wants to eat an omelette, so he sets out to find some eggs.
-----Removal Reasons :o-----------------
All I have to say is, this hack has potential. I enjoyed it alot; however, it suffered from bland areas (no enemies, flat terrain, etc) and very minor graphical errors, as well as a few spots of lolwtf unfair.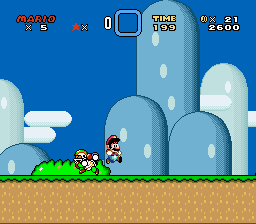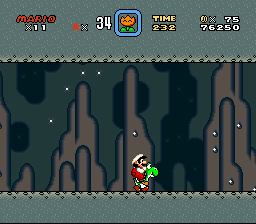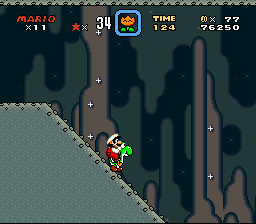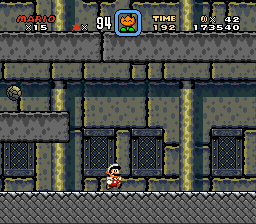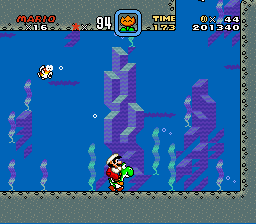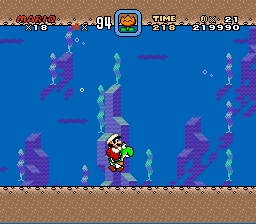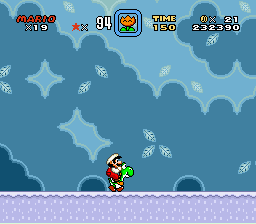 All these areas have flat terrain with few, if any, enemies. There were others, but I feel these were the most noticeable. It would be nice if you could spice it up, but not completely necessary.
On to other screenies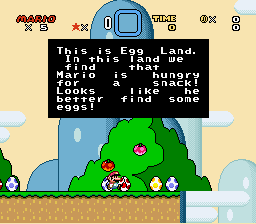 If I walk to the right on the intro message, I can see the ground cutoff. Make sure the intro message is 1 screen long, or extend the ground.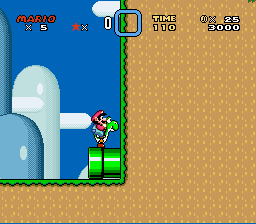 You supplied a blue koopa shell here. If someone accidentally destroys it, they would have to re-enter the pipe I'm above. It would be dandy, but the time limit is kinda short.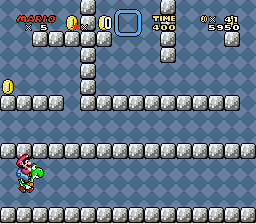 Mario starts one block too high.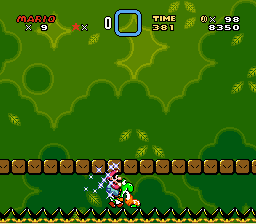 This looks like the munchers are floating :/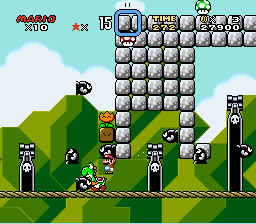 Holy carp bullets everywhere and small spaces too. This ain't Touhou D: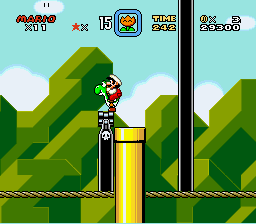 Super-eensy-teensy-tiny 1 pixel cutoff where the ropes meet the pipe.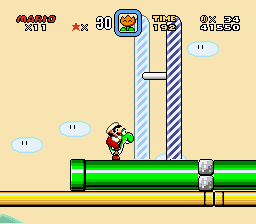 The goal post is floating by 1 pixel. Also, the cement blocks create bigger cutoff. I don't see why you need them, so I suggest you remove them.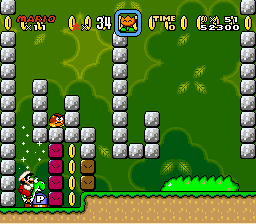 Your top secret area has the blue coins that still act like coins even though they look solid when a P-switch is pressed. I recommend not using them.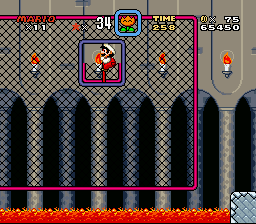 When I hit the fence door, those tiles appear when I am going behind. I dunno what you did wrong here.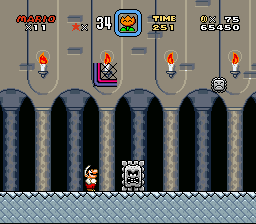 There's a floating fence tile about a screen away from the last screenshot I took. It probably has to do with the fence door as well.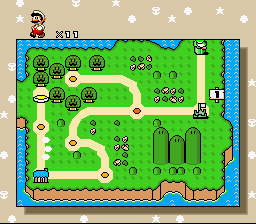 The overworld pipe is a bit too high, as Mario and Yoshi get covered by the border, though this isn't really a problem. Also, some of your paths are jagged.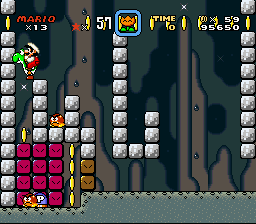 Again with the blue coins.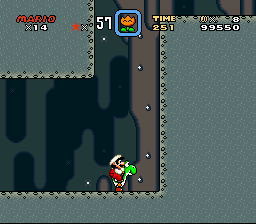 This is technically the same as
this screenie I took a few pictures up
, except if I destroy the koopa shell I have to either kill myself or abandon Yoshi. If I abandon Yoshi...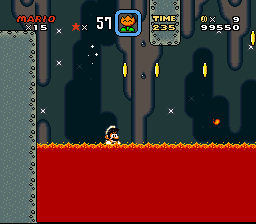 ...I meet this pit of doom.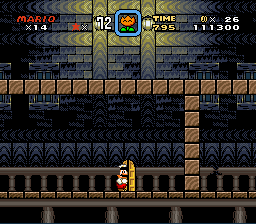 Kinda odd how the railing goes in front of me yet behind the door. Also, cutoff railing to the right, next to the wood wall. There were other places where this happened too, but I do not feel like pointing them out and will instead leave it to your hunting skills.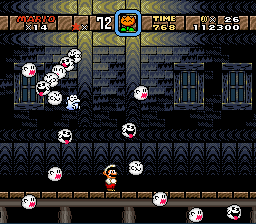 Too many things on screen cause some of the boos to disappear.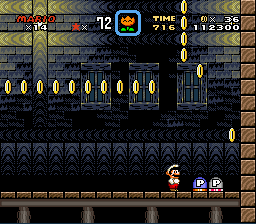 If I accidentally collect that coin to the right, then I have to kill myself to start the puzzle over. Place a reset pipe por favor.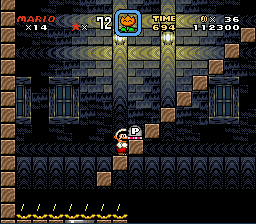 Likewise, if I never brought the silver P-switch I would be lolstuck.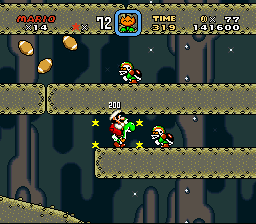 This is kinda hard to do without getting hit, don'tcha think?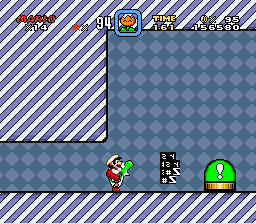 Yoshi spits out lolgarbage when I swallow a rainbow shell in this level. Don't put anything that uses SP3 or SP4 in this room.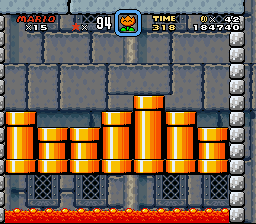 The screen shifts quickly to the left when I enter the boss room.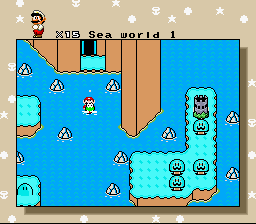 If that is supposed to be snow, then I am curious as to what snow looks like where you live. (Serious post: The palette looks kinda weird)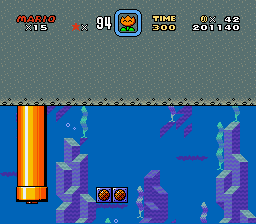 FG Initial position is set too high. Lower it a bit.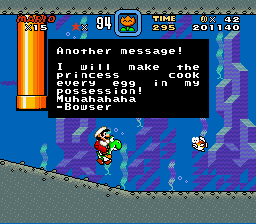 I lol'd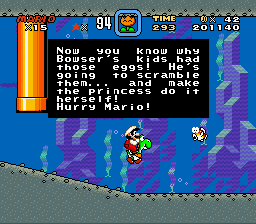 lol'd here too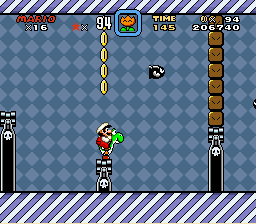 It's kind of annoying having to repeat what is seen here for a few more screens (pressing P-switches and watnot)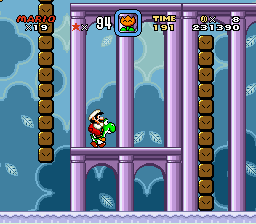 I am, like, stuck here. I pressed a P-switch a while back, so now I have to either abandon Yoshi or wait out the time. For Yoshi's sake, I will wait.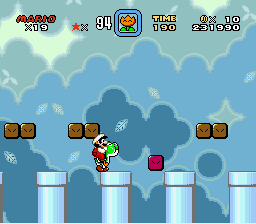 MORE BLUE COIN BLOCKS FGSDFSD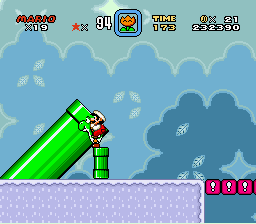 I can go inside this pipe... Make the smal vertical pipe 1 tile bigger and move it to the right 1 tile.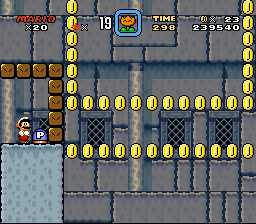 Cover the area behind Mario or someone could drop the switch.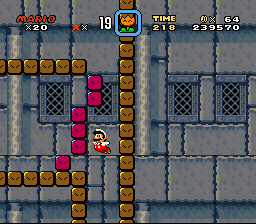 MORE OF THESE DARN BLUE COINS AAA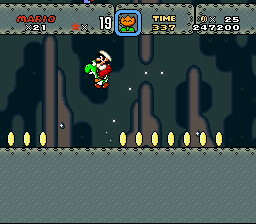 That Blue Koopa (which you can only see the feet of, at the top) sometimes dies by his own shell, meaning I can;t get the P-switch that you need to proceed.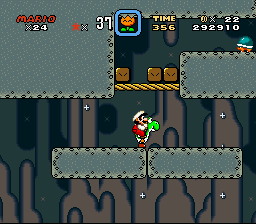 Foolish people might not make it past the blocks in time and be forced to wait the time.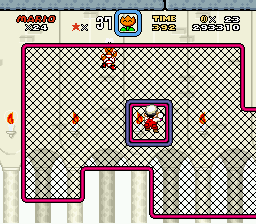 For some reason these gates won't flip when I hit them... is this on purpose?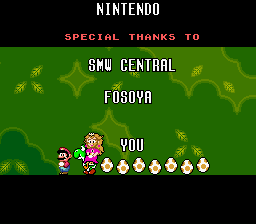 Finally, it's spelled "FuSoYa", not "FoSoYa" <_<
That's it. Just improve on making the levels more lively and remove as many errors as you can and you will be good to go