Hack Name: Super Mario World Collaboration
Length: 6 exits
Author:
Nintendo, Glitch.Mr, LeChuck, TasVideos.org, Error 52, SMWCentral.net, Game Freak, FuSoYa, Wikipedia
- Submitted by:
Glitch.Mr
Cool hack with very tricky. I beaten that without savestates. Can you make this same? Very hard!
---
Reasons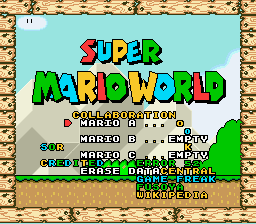 When you press start, the file select covers of most of the names. You will have to make room to fit them closer to the top of the screen.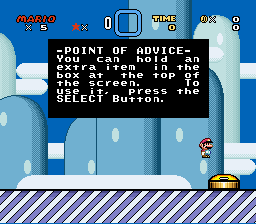 This was the first level. Sense = 0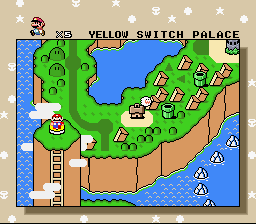 So now I can't even enter this level. D: That sure was fun.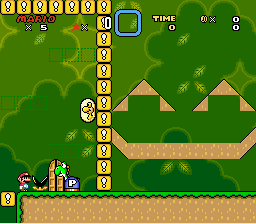 I could not find any way out of the place. I even looked in Lunar Magic. Either I'm totally missing something, or there really is no way out. Also, crappy looking cutoff face.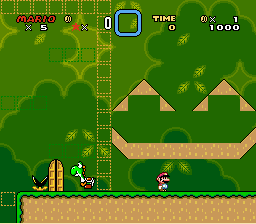 Even without the switch pressed, there is no way out D:
---
Well for starters, I couldn't make it passed the first 'level'. Even if I did, while looking in Lunar Magic, this does not look very good at all. A bunch of cutoff and bland looking levels that are only a screen or two long. You also edited the overworld a bit but didn't edit the events at all, so that wouldn't have worked either.