NAME:
Legend of Mario
AUTHOR:
Fried Yoshi Eggs
DESCRIPTION:
A very storyline based hack. Be sure to play it to get in depth with the epicness. Also, first submited hack!
---
REASONS FOR REMOVAL:
For being a first hack, this is surprisingly good. However, you do have one game-breaking error that prevents me from being able to accept this: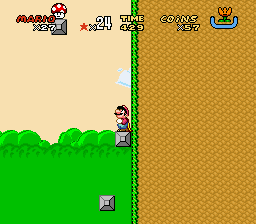 According to Lunar Magic, there was supposed to be one of those rotating platforms here. However, no matter what I did, it just didn't seem to want to appear, meaning that I was unable to continue.
Apart from that, there was also some minor stuff that it'd be nice if you fixed: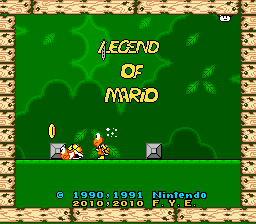 It is a good idea to avoid getting more than one powerup at a time turing the title screen demo, given how the reserve one just kind of sitting there at the top of the screen seems kind of odd.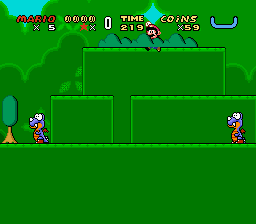 Bushes with layer priority enabled are best placed directly on the ground, instead of on jump-through platforms like this one.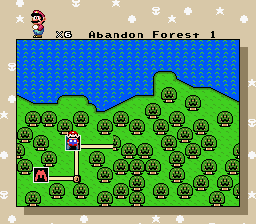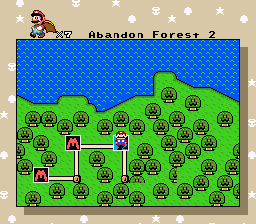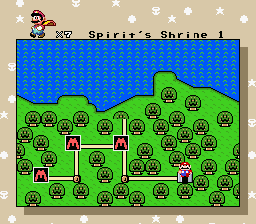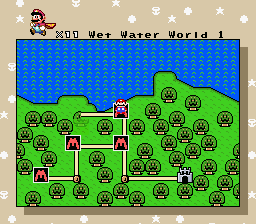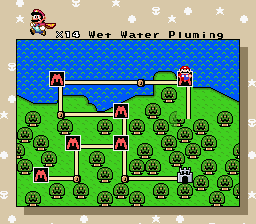 Your events cut off the trees. HINT: Removing each tree one at a time before creating the paths would make this look better.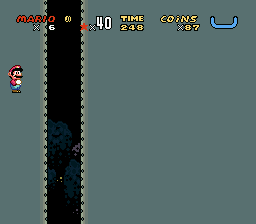 If I jump on top of the ceiling I can fall down here and die, which doesn't make much sense.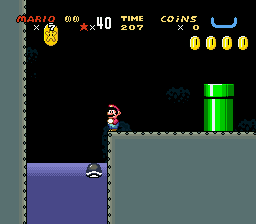 Minor, but you seem to have forgotten to enable sprite buoyancy here, since the Buzzy Beetle shell doesn't interact with the water at all.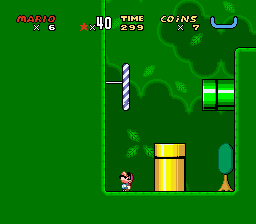 The midway point reappears after I get it and die. Place it out of Extended Objects instead of Direct Map16 Access to avoid this.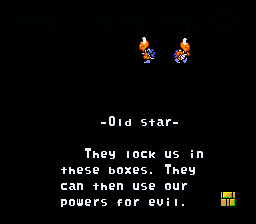 The block has some odd green discolouring on it.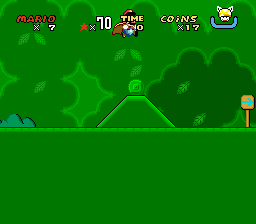 Why is there an invisible ceiling here?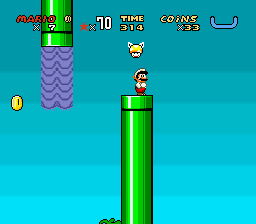 If you are going to move the item box, you should probably also move the place where items dropped from it are spawned.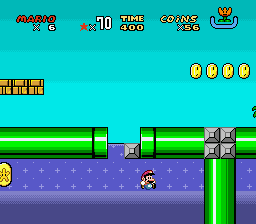 This is not a very nice midway point entrance; if you don't react immediately, Mario falls through the water and dies. Could you please have him start out on solid ground instead?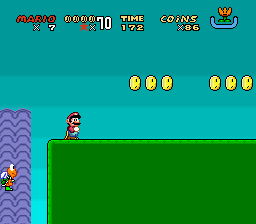 I wouldn't exactly count this as a removal reason, but you might want to note that using the L and R buttons to scroll into the activation range of an autoscrolling command makes the game freeze. I have no idea how you would fix it, and there is really no reason to use the camera scrolling in that level at all, so don't worry too much about it.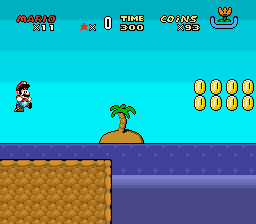 ...why does Mario start out in midair?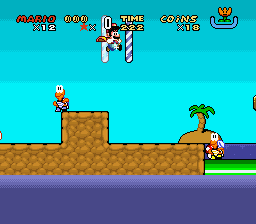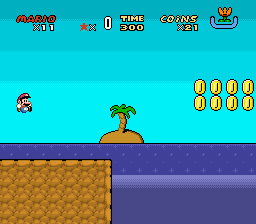 Seems like you forgot to place a midway entrance for this level.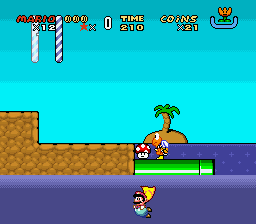 It seems strange that while Mario goes in front of the water, he is still blocked by objects that go behind it.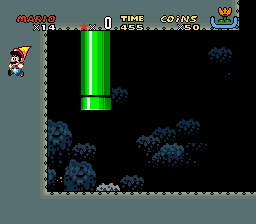 Since only one of the two holes in the ceiling actually teleports you when you jump up to it, you can go through the other one, fall down to the left of the entrance pipe, and die.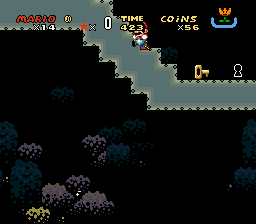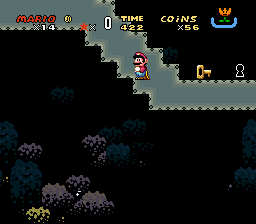 By wedging myself in between your invisible ceiling and the ground, I can sort of glitch through the ground and get myself stuck here.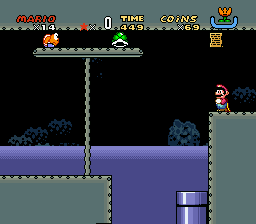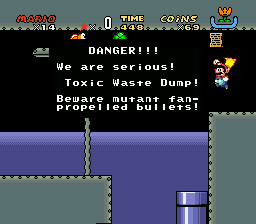 Hitting the message box (or, in the case of this hack, a piece of parchment) causes the layer 3 background to disappear. (also, how in the world can something that's not alive in the first place undergo mutations?)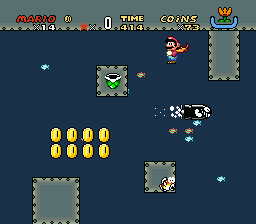 For some reason, the shell I brought with me from the last room doesn't interact with the layer 2 objects at all.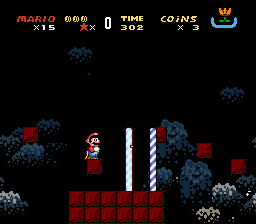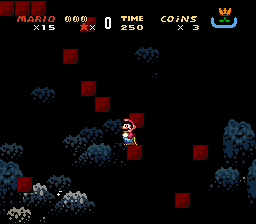 This room is just strange. After hitting the midway point and activating the autoscroll, I get the blocks from the first part of the level zooming by several times without me being able to interact with them.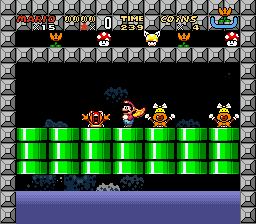 A bit of slowdown here.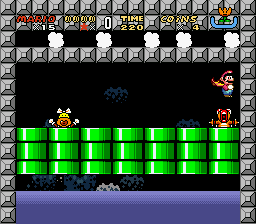 Oh no! I killed them all! D:
Replacing the powerups with blocks that look like them will both get rid of the slowdown and have them not go up in puffs of smoke when Wendy bites the dust, so I would recommend doing that.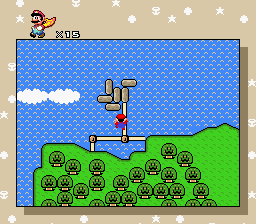 ...why is Mario climbing the path?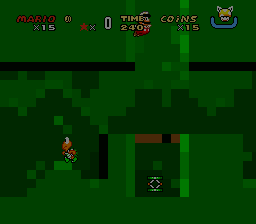 I didn't even need the springboard to get up here; a running jump did the trick.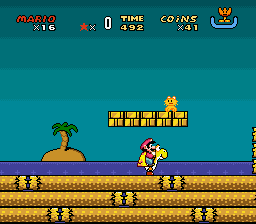 My Yoshi suddenly turned yellow when entering this level. Having your custom Koopa graphics use the second half of the palette would avoid the need for you to change the colours used by the more global sprites.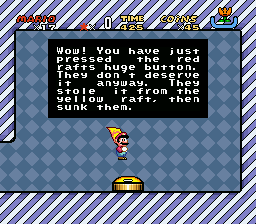 Was this switch supposed to be red? Because after this level, empty red switch blocks started appearing, while I don't recall ever seeing a single yellow one in the entire hack.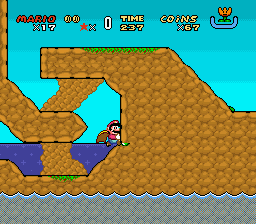 Some layer priority oddities.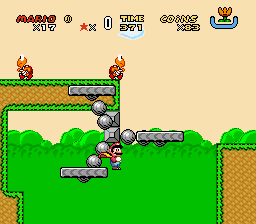 Getting back after collecting the Dragon Coin in the little alcove here was ridiculously hard.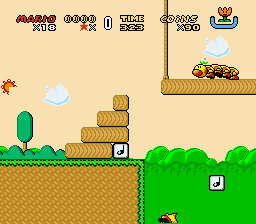 A quarter of the Spiny egg is missing due to bad sprite tile memory settings.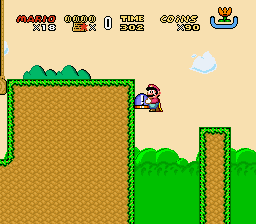 While I can't see the pipe until I press the P-Switch, I can still stand on it.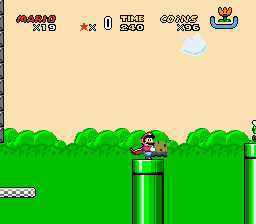 Bringing a Buzzy Beetle up from the underground section fossilizes it into a permanently stunned piece of cutoff rock.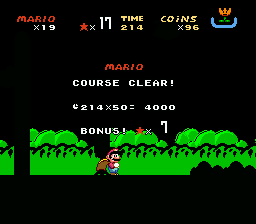 The fadefix patch is your friend.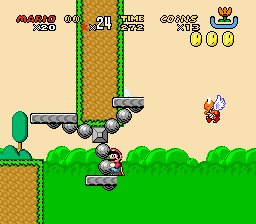 More sprite tile memory errors.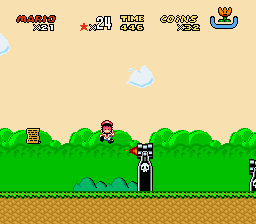 The fire kills me almost before it is even out of the cannon D: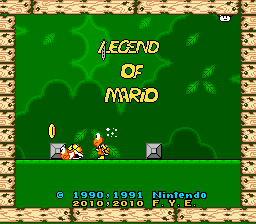 And finally, some grammar and spelling errors.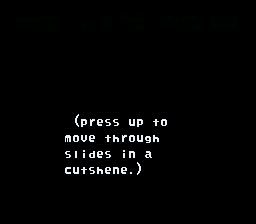 *Press
*cutscene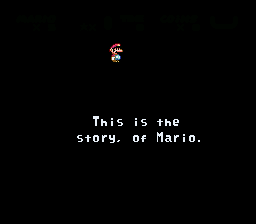 *story of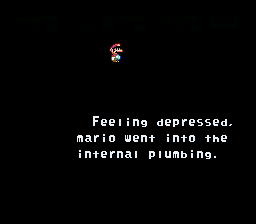 *Mario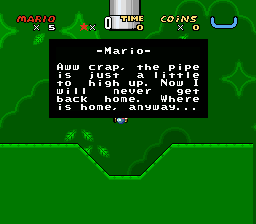 *too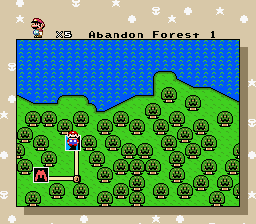 *Abandoned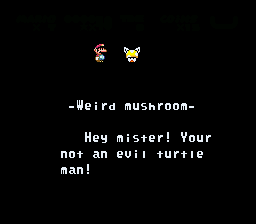 *Hey,
*You're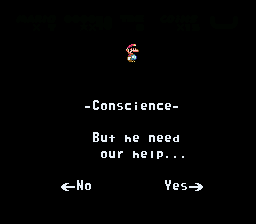 *needs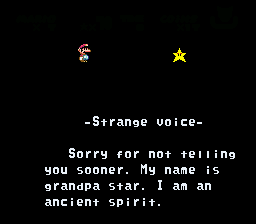 *Grandpa Star
*a while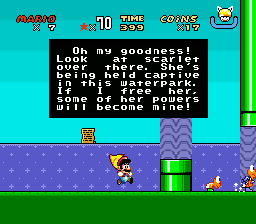 *Scarlet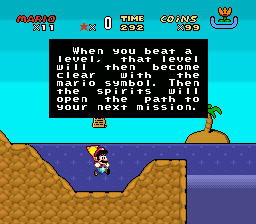 *Mario
(Also, that message is kind of pointless, given how it is placed in the fourth level. The player will notice this by himself after beating the first one.)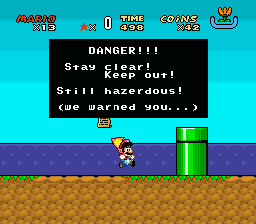 *hazardous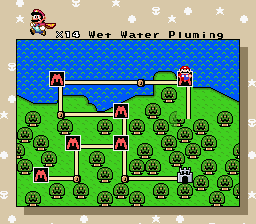 *Plumbing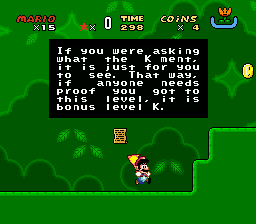 *meant
Also what.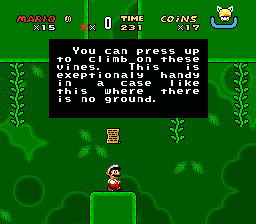 *exceptionally
And again, having a message like this
after
a vine climbing section almost merits an okuufacepalm.jpg.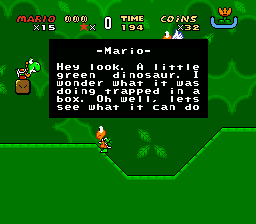 *Hey,
*do.
If that doesn't fit as it is, just get rid of the empty line below the -Mario- text.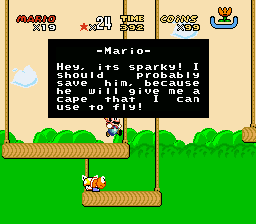 *Sparky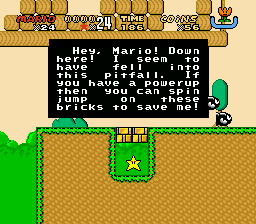 *fallen
---
Well then. You know what to do; now get to fixing! None of this should be anything hard to fix up, and once you do, I'll gladly accept the hack.
--------------------
My YouTube channel
Get the official ASMT resource pack
here
!