NAME:
Legend of Mario
AUTHOR:
Fried Yoshi Eggs
DESCRIPTION:
This is a hack. It has alot of storyline to it, but it is still only 20% done. I won't tell you the story here, you'll have to play the game to find out.
While your playing, try to look for the two secret exits and the red switch. Because the levels no longer have red or yellow dots, you might have to look a little harder.
The game ends at Star Shine City. Try to beat the game, and have fun!
---
REASONS FOR REMOVAL:
Ironically, the main reason for removal is exactly the same as last time: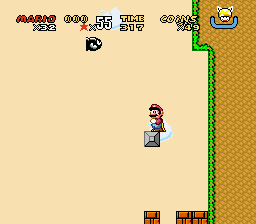 The set of three rotating platforms in the second part of the level refuses to appear no matter what I do; I assume that sprite doesn't agree well with vertical levels. You'd think that would have been noticed during testing...
Anyway, I also have some more nitpicks for you: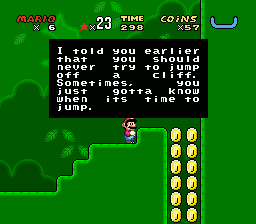 *it's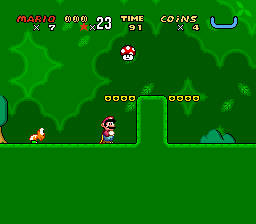 I noticed that you still haven't moved the place where the falling item box item spawns; I assume that the reason is that it wasn't in the ROM map? Well, you don't have that excuse anymore:
I went ahead and found it for you
. Aren't I nice? :D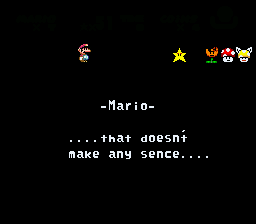 *sense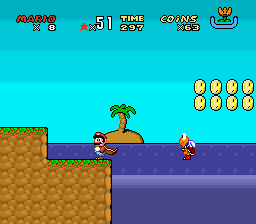 Not too sure why I didn't point this out in the last removal log, but your grass has odd red dots in it.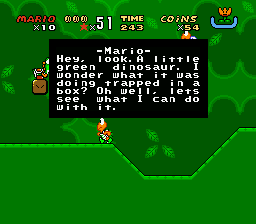 *let's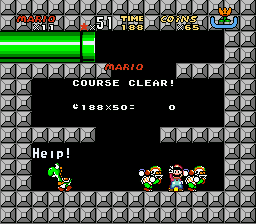 May I suggest using one of those custom sprites that spawn a goal sphere after all the enemies are defeated instead? Having Mario do his victory march while the Chucks are running all around him looks a bit odd. Oh, and the "Help!" message staying after the star has been saved is kind of strange as well.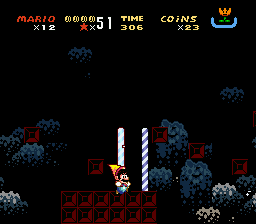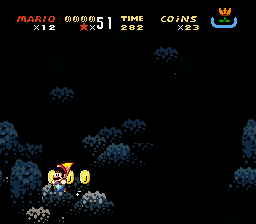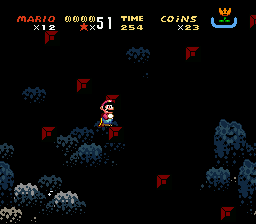 This room is still very odd, with the non-interactive copy of the level scrolling by at ridiculous speeds.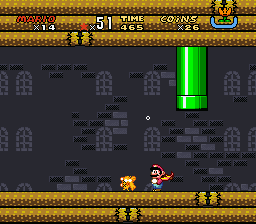 You might want to blank out the tile used for the Koopa eyes, as they don't really fit your custom little kitty thingies.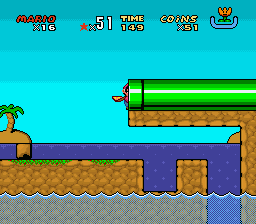 i r pro *shot*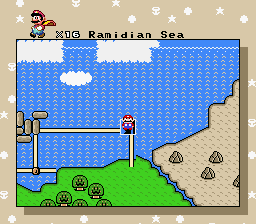 The coastline gets a bit cutoff for a moment during this particular event.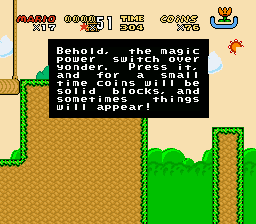 The important thing in this screenshot isn't the message, but rather the three-quarters of a falling Spiny at the right side.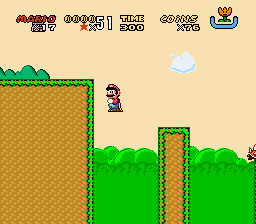 This is still kind of sfdgfsdg. Why not make it look like normal ground before you press the P-Switch instead?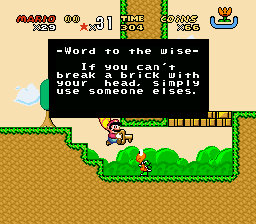 *else's
Also, shouldn't that be "Word
from
the wise" instead? "The wise" don't sound like they are the ones who would need the advice...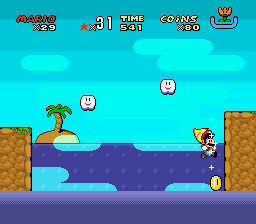 If I fall down here, there doesn't seem to be any possible way to get back up.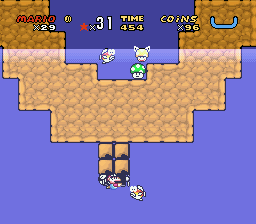 These blocks apparently didn't like me, and decided to drop a Torpedo Ted on my head. You might want to use something else for the launcher, as it is kind of a cheap hit as it is.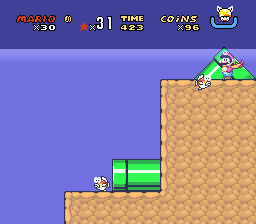 You seems to be missing some vital tiles here, as I can walk right through the pipe.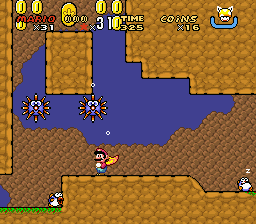 Seems like you forgot to enable sprite buoyancy here, as the poor little fishy can't get off the sea floor.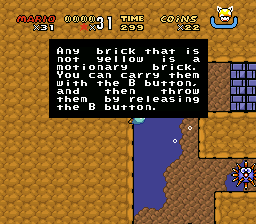 I am fairly certain that "motionary" is not a word. "Carryable" is a better way to state that you can pick it up.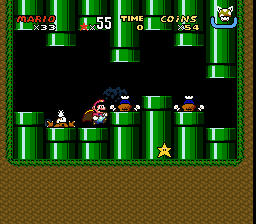 What's with the random star stuck in the blocks below Lemmy? If it's the one I was supposed to save, beating the boss kind of makes it go poof, which seems contrary to my mission.
---
Again, nothing here that should be hard to fix. I feel fairly certain that you will be able to get the next version accepted.
--------------------
My YouTube channel
Get the official ASMT resource pack
here
!