NAME:
Mario in the Lemmy Sea
AUTHOR:
moltensnow
DESCRIPTION:
The sequel to the sequel! This hack contains awesomeness, a boring overworld, ExGFX, Music, Patches installed, hex edits, edited GFX, and awesomely hard levels.
---
REASONS FOR REMOVAL:
Again, no major errors here apart from being incredibly short.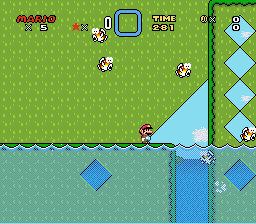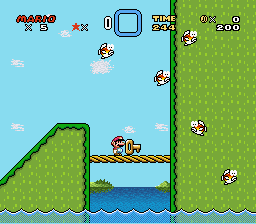 The first level, while being only seven screens long, gets unnecessarily drawn-out due to having to wait around for the tides. And speaking of which, those tides don't really go with vertical scrolling.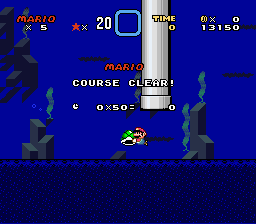 I am reluctant to even call this a level. A six-screens-long underwater tunnel with autoscroll and a few Koopas, and then the goal? Really?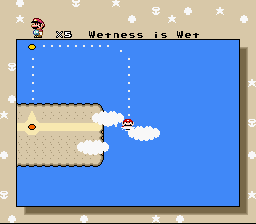 And then the goal doesn't even activate any event, so I can't continue on this path. Speaking of which, you have all the paths revealed from the start again, which is still misleading. And the overworld just goes on to show that this hack was completely rushed.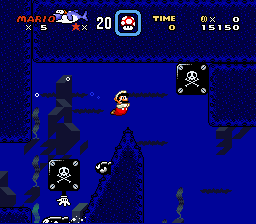 Not exactly a removal reason, but what is the point of these dolphins? They just keep jumping up until they get off-screen...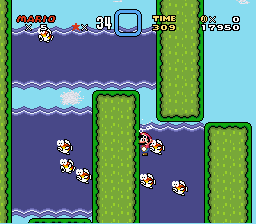 Bit of slowdown here due to all the fish.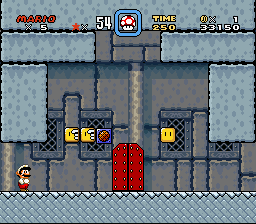 Again, this is not what I would call an interesting level. Why not give your bosses proper castles?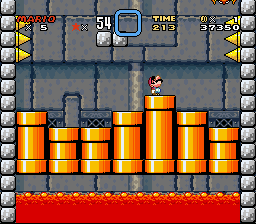 This is why Lemmy usually has a ceiling to his room.
---
None of the stuff in the screenshots are really enough to remove this hack; the main culprit is (you guessed it!) the length, or rather lack of it. Four levels with an average of eight screens each + somewhat mediocre level design = time to invoke rule 4 again.
---
My YouTube channel
Get the official ASMT resource pack
here
!