dgsafgdsahf I did not click that close button what is up with my mouse today
NAME:
Super Ramdom Mario Bros.
AUTHOR:
Masterlink
DESCRIPTION:
It`s another vanilla hack with short levels
---
REASONS FOR REMOVAL:
Before I start, may I point out that you misspelled the name of your hack?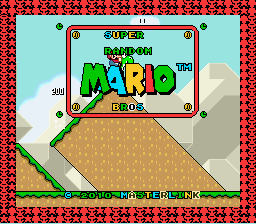 Not sure if I'm a big fan of your title screen border. Also, the tiles making up the bottom and right sides of the box around your title are flipped the wrong way.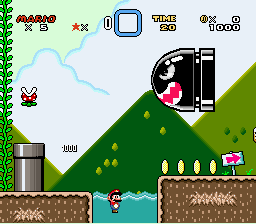 Why do the bottom tiles of this seemingly innocent pool of water hurt me?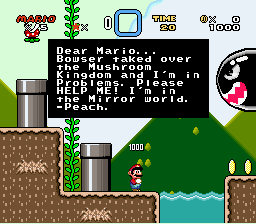 I've said it before, and I'll say it again: If English isn't your first language, please get some proofreaders to check your messages. Thank you.
*took
*I'm in trouble
*Please help me!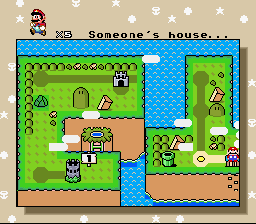 Oh god palette problems everywhere. The grass and sea should be one colour each, not part one and part another. Besides that, you have some perspective issues at the corners of your islands, and some missing water corner tiles.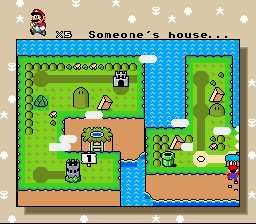 ...I can move on to world 2 immediately?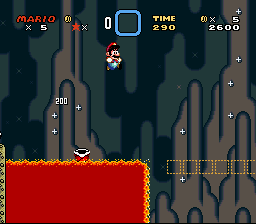 Oh. Forced death if you didn't get a switch palace - not a very good idea. If you want to do something like this, place the pit with the switch blocks at the start of the level and enable side exits.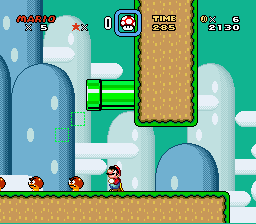 Palette 5 is messed up throughout the entire hack.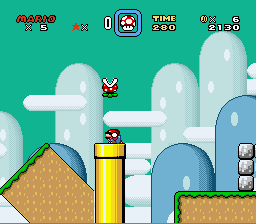 Cutoffness where the pipe meets the ground.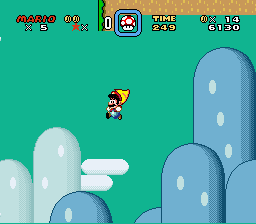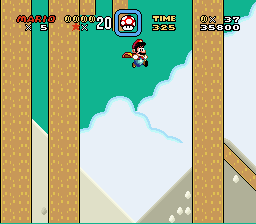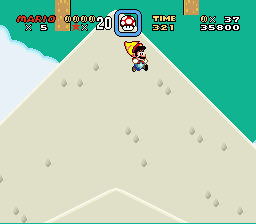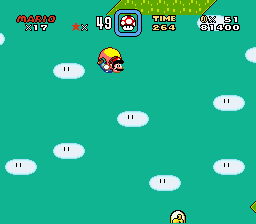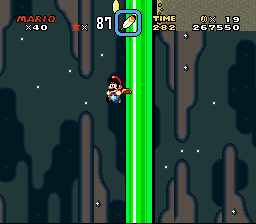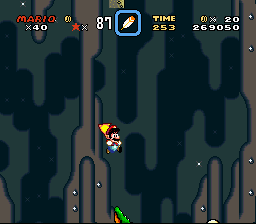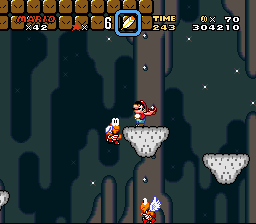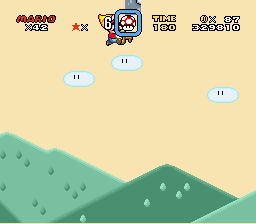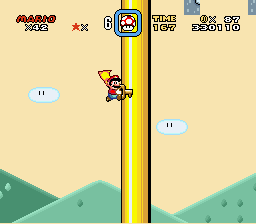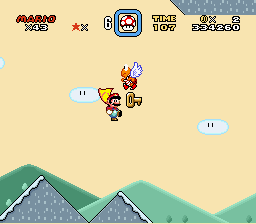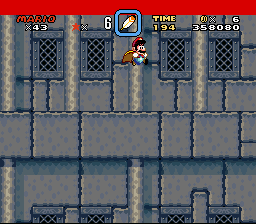 Some
A lot
Almost all of your levels had random cutoff tiles at the top of the level. Get rid of them.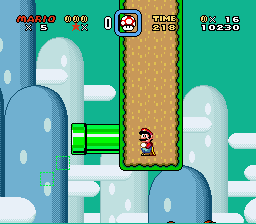 If you give the player a cape, you should block of land formations like this one so he can't fly inside them and get stuck.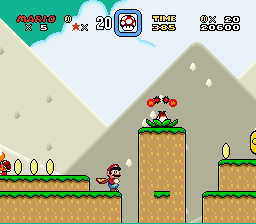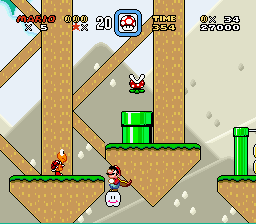 More cutoffness.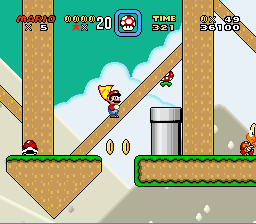 Coins telling me to fall here? Sure, I'll follow them.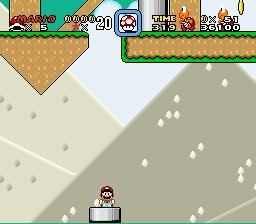 They led me to a bonus room! :D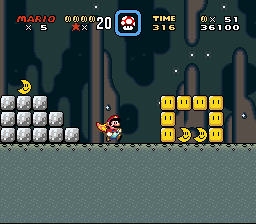 ...
For a bonus so easy to find, don't you think three 3-up moons is a bit too much? A single 1-up would be enough.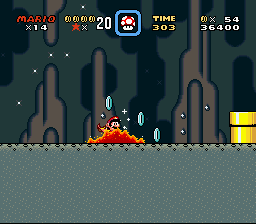 What's the point of this random walkthrough patch of lava?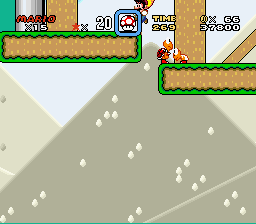 When I exit the bonus room, the camera starts out much lower, which in combination with vertical scrolling being disabled leads to this if I try to backtrack to see if I missed anything.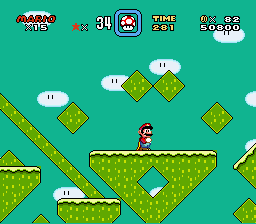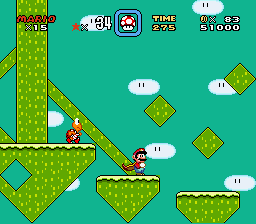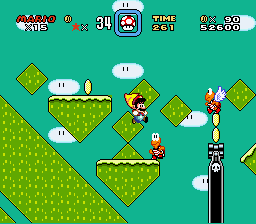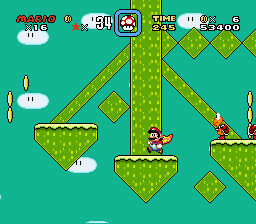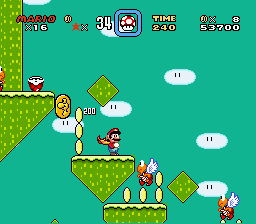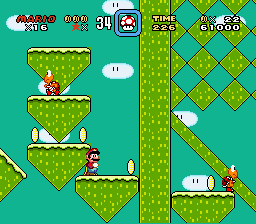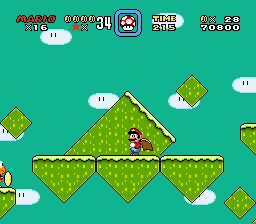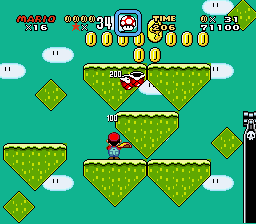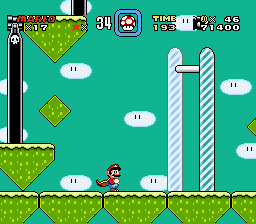 Every single upper right corner tile in this level was wrong. Let me borrow WYE's diagram to explain:

Also, even though the level was red on the overworld map, it didn't have a secret exit. The same thing goes for all the other red dot levels as well. I even checked them in Lunar Magic: nothing.
Which brings me to another thing, that isn't a removal reason but more of a general hacking tip: You do know that you can resize tiles placed out of Direct Map16 Access, right? Because I noticed that the entire level above was built out of individual Map16 tiles...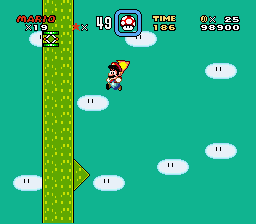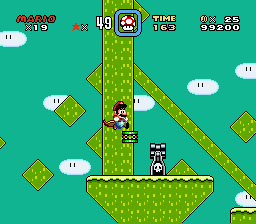 In the same level, you seem to have used the ledge tiles the have messed-up sprite interaction: that springboard is just kind of floating there.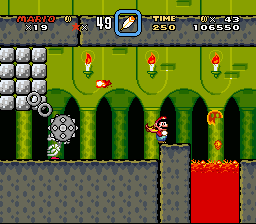 Sprite memory problems.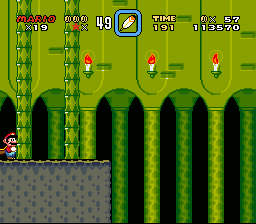 You should probably make your level end a few tiles earlier. As it is, the autoscroll doesn't even kill Mario; it just traps him against the wall until the time runs out.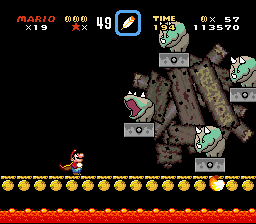 Seems like palette 5 wasn't the only one you messed up.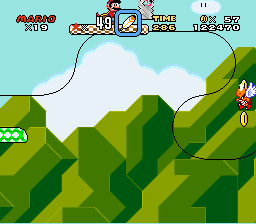 This level could also benefit from vertical scrolling being activated.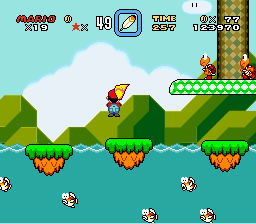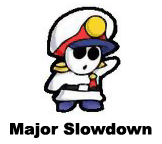 Also, that mushroom to the right looks kind of nonsensical.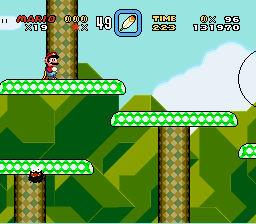 When you set a line-guided sprite to move to the right, it shows up one screen farther to the left than you placed it. Thus the random falling Fuzzy in this screenshot.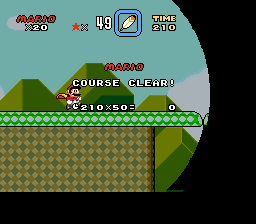 This is why you don't place the goal post on a raised platform when you have vertical scrolling disabled.
And by the way, why is a sky level called "Water plains 1"?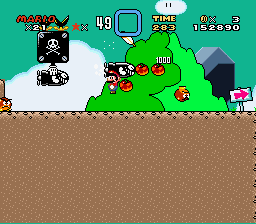 Don't place Torpedo Teds in a level where it's possible to kill them, since they are still able to hurt you even after you have done so. Or just use Tweaker to disable that function.
[insert a slight variation of that corner diagram from earlier here]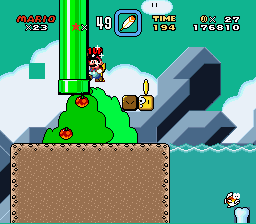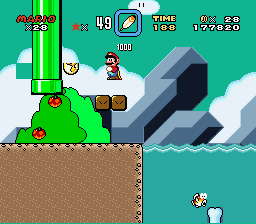 Dragon coin on subscreen boundary makes you able to get infinite lives as long as you don't touch the upper half. It also made a hole in the background.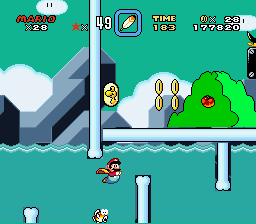 Cutoffness everywhere! D: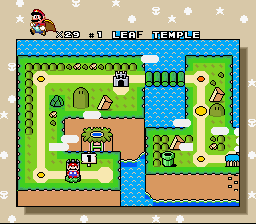 Any particular reason why you are using the font with transparent background for the level name when the result looks like this?
This seems somewhat familiar.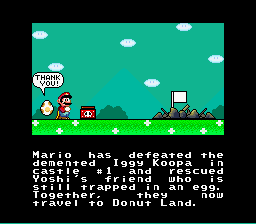 A new castle destruction message would be nice.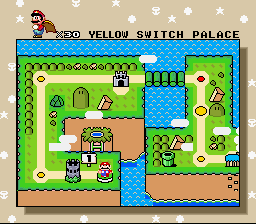 That's the greenest yellow I have ever seen.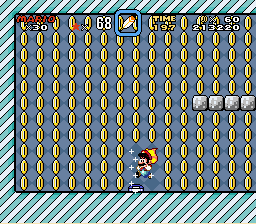 Why don't people ever edit this place? :sad: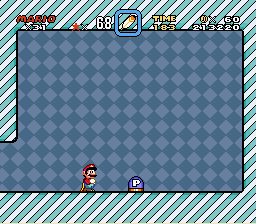 I don't get why all the other hack mods keep going "OHNOES I'M STUCK FOREVER" when this happens; Start+Select anyone? Still, you should probably make the switch palace collapse when you beat it.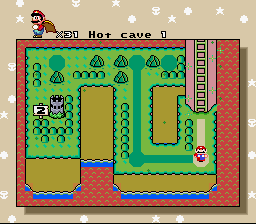 oh god
the palettes
the perspective
aaaaaaaaaaaaaaaaaaaaaaaaaaa
Less importantly, Mario climbing into the water on the first submap and then climbing down this ladder when he enters the second one doesn't make much sense.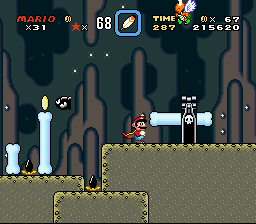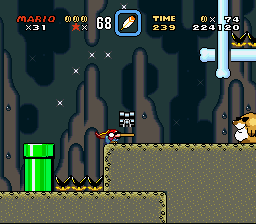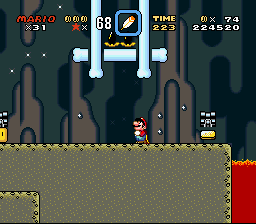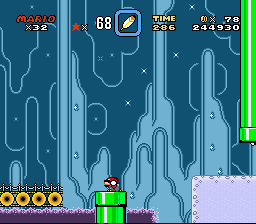 Cutoffness.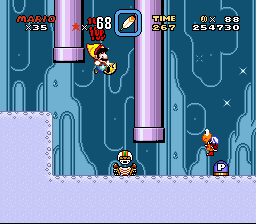 Again with the Dragon Coin on a subscreen boundary. Don't you test your levels at all?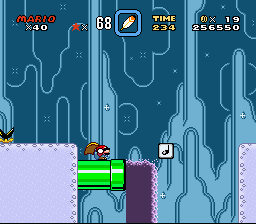 This actually brings back some nostalgia; way back when when I got my hack removed, one of the reasons was this exact way of cutoffness. I learned that there are better ways (and palettes; that purple one really doesn't look like anything) for a lavafall in an icy level; you should too.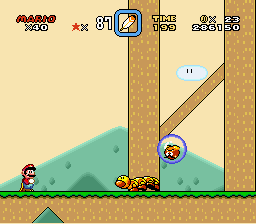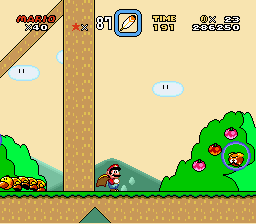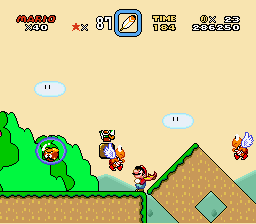 Sprite memory problems. These are the most boring types of screenshots to create captions for D: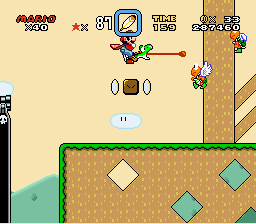 Don't place coins above question mark or note blocks, or this will happen when you hit them.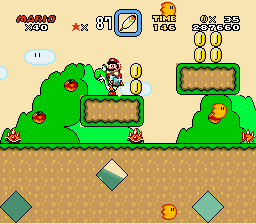 Cutof(ry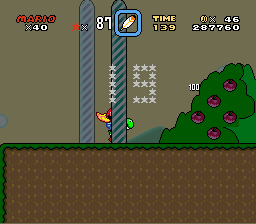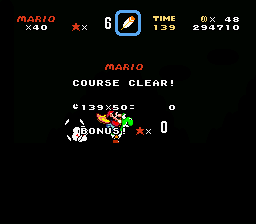 Placing the pink berries so that a coin game cloud spawns during the end level sequence is just what.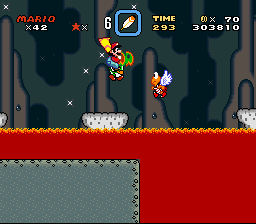 Yoshi and Podoboos don't mix.
...for that matter, what's the point of Podoboos that don't even reach the surface of the lava?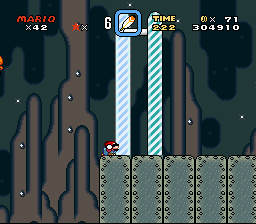 Now this just looks lazy. And cutoff, for that matter, due to wrong corner tiles.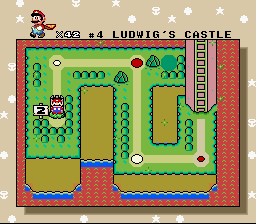 You might want to practice your counting a bit more. That is the second castle, not the fourth.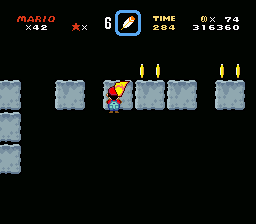 So square blocks without coins above them just make me fall through them without warning. Sure, that's really fair.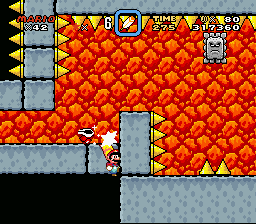 ...and then I fall through this one that
has
coins above it.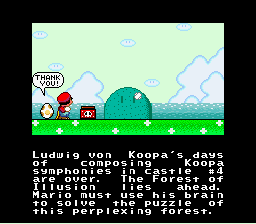 Again, a new message would be nice.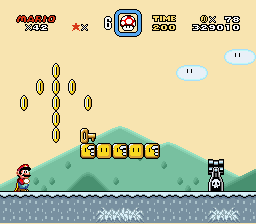 That's really subtle of you.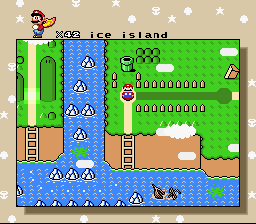 The secret exit of this level makes a whole lot of event tiles flash all around the map. You know, there are silent events for just this purpose.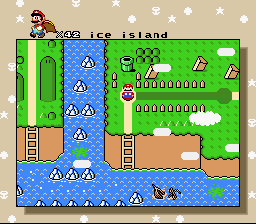 And it doesn't even create a path to the pipe or make Mario walk there; I had to guess that the path was now open.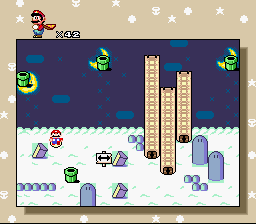 The pipe leads to a submap that (surprise!) also has its share of palette problems...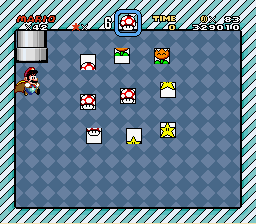 ...and a level tile that leads to an endless bonus room.
Don't make these accessible in your hack. Ever.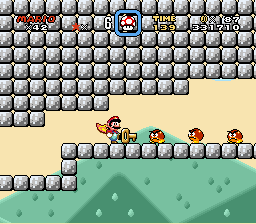 Returning to find the normal exit, I find some cement block abuse...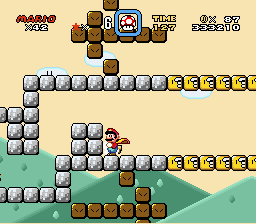 ...and a P-Switch "puzzle" with two arrows; if I follow the one pointing to the left, I don't find anything and become unable to cross the gap.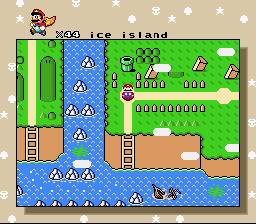 That is not the proper way to reveal a hill through events.
And by the way, why is there an ice level in the middle of the grassland? Oh, and some capitalization of the level names would be nice.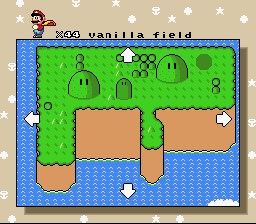 Looking around the overworld, I found this rather perspectively challenged island.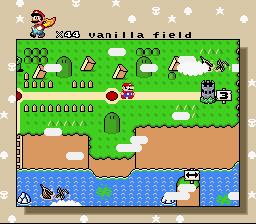 I can just skip this level if I want to. Also more perspective issues.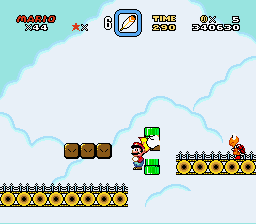 The Banzai Bill/Mega Mole tileset does not support the transparent glass blocks.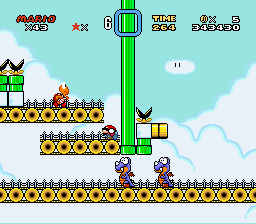 This passage is annoyingly hard to get into as Super Mario.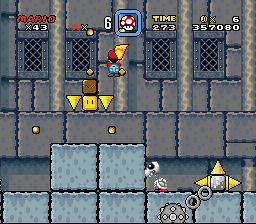 And with a simple spin jump, I made the spikes float.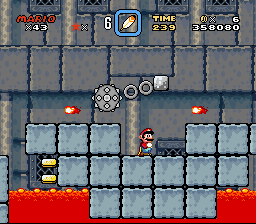 The way you put those castle blocks together just seems really lazy.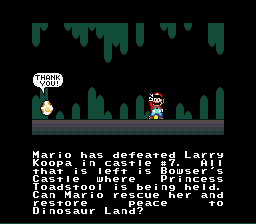 You shouldn't need a caption for this one.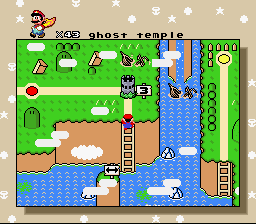 That ladder goes just a bit too far into the water.
Cement block abuse always looks so nice! Except not.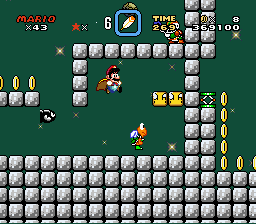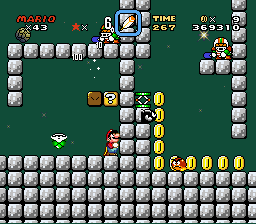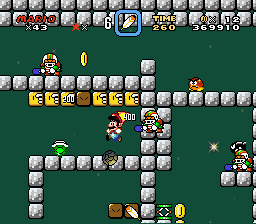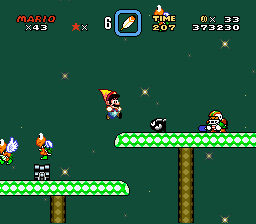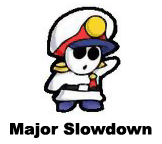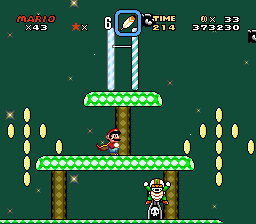 What's with the arrows? The upper level boundary is just above the midpoint, and there's nothing there.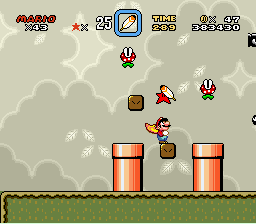 Before...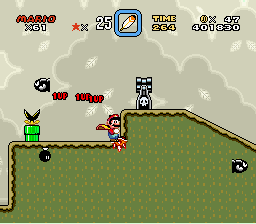 ...and after the star run. Notice the difference in lives?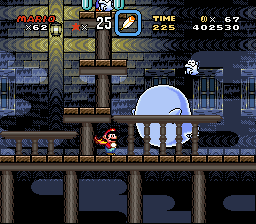 Bad sprite memory settings made Big Boo's face disappear.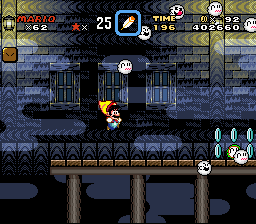 A green Boo is not an acceptable substitute for a goal sphere.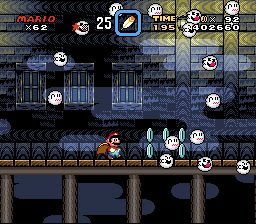 Not even an invisible one.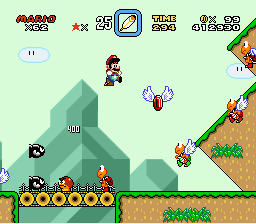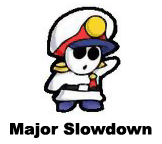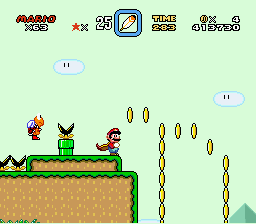 Two coin trails? Let's check where the left one goes...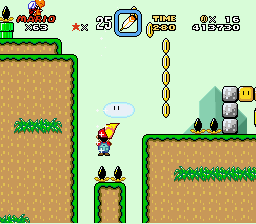 :rage: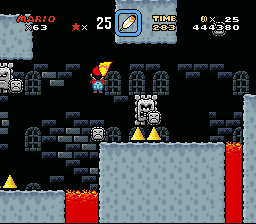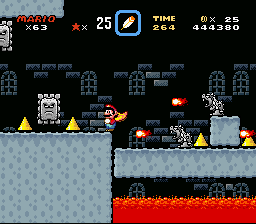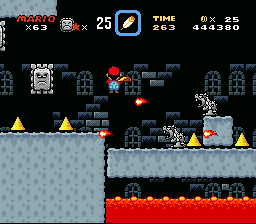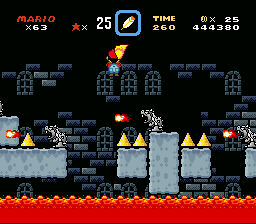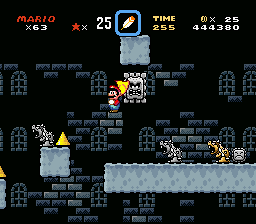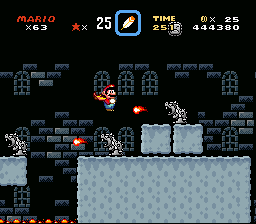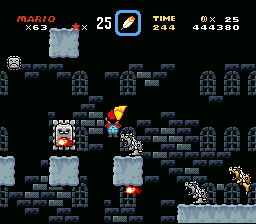 If you had tested this level at all, you would have noticed that the whole thing runs at around half speed. Apply the FastROM patch, or get rid of a whole lot of sprites.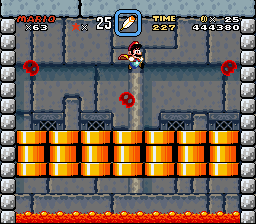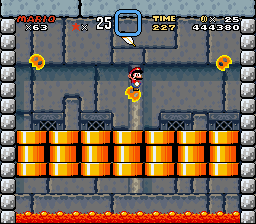 This is how the boss battle starts. If you don't have a cape, the hit is unavoidable, and the level only has one powerup at the very start. You do the maths.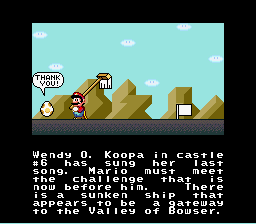 .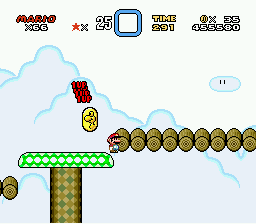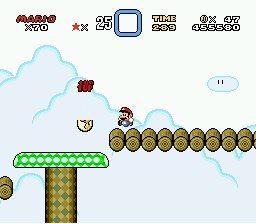 This again?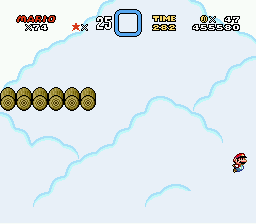 An unfinished level with no way out except for suicide is not an acceptable end-of-demo level.
---
Don't people test their levels anymore? D: Having other people test your hack is also not a bad idea at all.
EDIT: apparently the images broke at some point?
---
My YouTube channel
Get the official ASMT resource pack
here
!