Hack Name:
Mario's Epic Adventure
Length:
11 levels
Author:
moltensnow
Description:
Uh-oh! Bowser has taken over the Mushroom Kingdom! Once again, it's time for Mario to save the day. Embark on an epic journey to find Bowser and take back the Mushroom Kingdom!
______________________________________________________________________
This demo was actually quite a fun play. I had previously played the last demo, and so I did have prior experience when I came into this. There was only one particular reason why this hack was removed, but I will note a few minor things as well.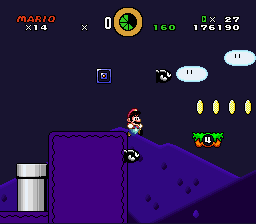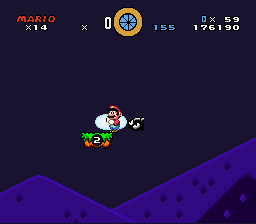 That segment was interesting, give or take; however, it is far too easy to die. If you touch a single pixel of the platform, it speeds off into the distance. To add onto it, you placed bullet bills that you have to jump over or dunk under. Those deal half of your life in damage, and if you jump over the bills, you fall to your death. I myself could not play through this part without savestates.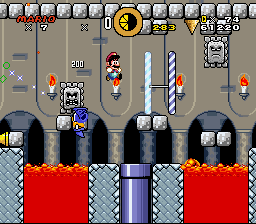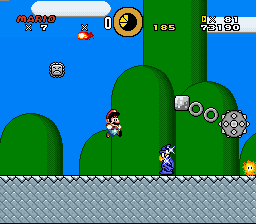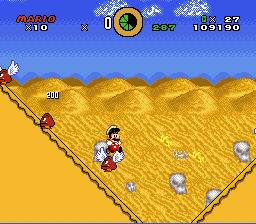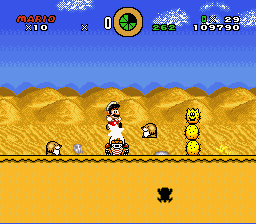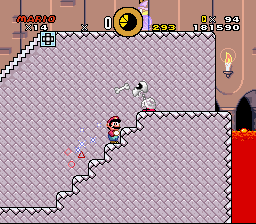 In all of those screenshots, I experienced some form of slowdown. Not all too horrible, but you may wish to adjust your sprite memory to see that it improves.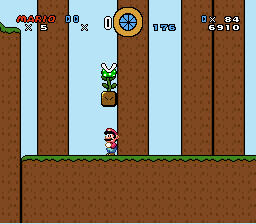 Although it's not an issue, you may want to change the palette of the growing vine's head so that it matches with the actual vine.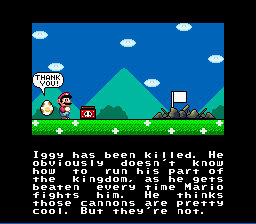 For a better "grammatical" view, you may wish to change "as" to "for."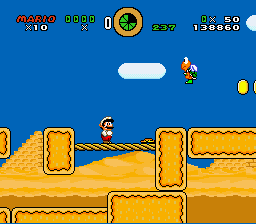 I had absolutely no idea what that sprite was at first. You could change it to something more recognizable. This is purely my opinion, though.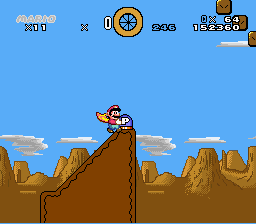 If you can, you should adjust the palette in this level so that "Mario" is its proper color.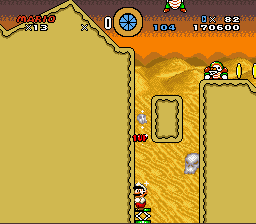 You should move the springboard and the block that it is placed on up one tile to allow the player to notice that this is a pit. Otherwise, it may be somewhat confusing.
As I said, try to edit the part of the level with the speedy platforms and the other details I brought up appropriately, and I would be more than willing to accept this hack.