Removed
Hack Name: "Super" Amazing World Demo - 242.5 KB - 23 downloads.
Length: 8 exits
Author: smwExpert - Submitted by: smwExpert
Description: This hack has no new GFX, new music, some custom blocks, a custom overworld, and completely re-done levels.
This demo includes the first world, which includes 2 switch palaces, 1 castle, 3 normal levels, and 8 exits total.
I fixed the problems that were present on my earlier version.
Have fun!
Here's Why
The title screen has a few issues...you may want to fix the font color, and there are a few odd black lines underneath.
It might just be my emulator, but there are some odd light blue lines on the last row.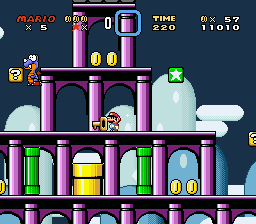 The arches need some palette work.
Oh my...this palette needs a lot of work. It's not very pleasing on the eyes at all.
The corner here won't work...and here's why: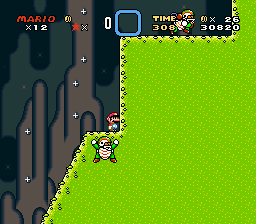 lul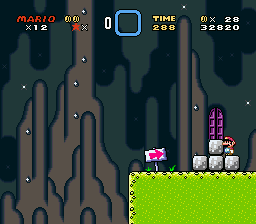 There are quite a few odd palette choices in this hack, but most of them aren't eye searing...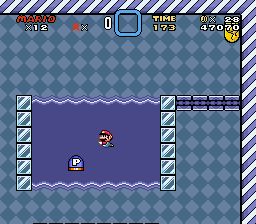 This makes sense.
If you get here after the P-switch runs out, you're stuck until time runs out. Throw in a reset door/pipe.
FG setting starts too low.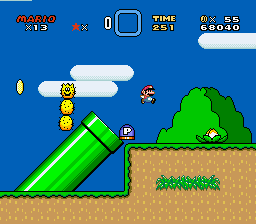 Mario drops the switch upon shooting out of the pipe, so it kinda defeats the purpose of gaining distance.
What. Floating munchers that are floating above upside down water? And I thought I've seen it all.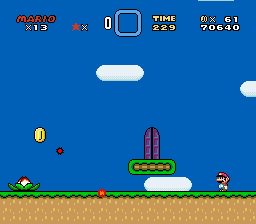 Yeah...you may want to fix the palette of the door.
You like upside down water.
The coins are a lie D:
You made me do it D:
Oh my...that's a lot of moons.
----------------------------------------------------------------------
It wasn't a bad try. I enjoyed this little hack, but you have a lot of palette oddities that you should tweak, especially the second submap. Add a reset door to the Yellow Switch Challenge, and try to work around upside down water. If not...then I guess it will be okay. The munchers should be fixed though.