Alright so all throughout the summer I went back in forth between ideas and could not stick to one main hack idea. Finally Aquamentus gave me the idea to not just stick to one main idea like I was doing. So then came the idea of a hack that had lots of variety and that no stage was anything like the other. The idea was to make them all unique, so that each level could be made into its own hack. A lot of the levels I put in this hack were originally going to be a lot bigger and its own 5 or 6 level hack, but I shrunk them into a single level in this hack instead. Mainly because I didn't have enough ideas for the a full hack, It could of became repetitive that way.
Anyway I was going to work on this alone but then Aquamentus asked if he could help so it became a team/partner hack. We planned to each use ½ the map 16 space and create 7 levels each and then both work on the final level (meaning 15 total)
Fast forward to now we have all but 3 levels completed (includes final level) We are now getting a little slowed down by other work but hope to finish by the end of the year. We hope to find some testers to help us find any problems with the hack. If you want to test, just say so in this topic.
EVW stands for Extreme Variety World, it the best name I could come up with so far I may change it later.
I don't want to spoil a lot of the level features but I guess I'll mention a few of mine.
"Loss of Sanity" Mario explores a creepy mansion and occasionally loses his sanity and sees some weird things. I got this idea from the GCN game Eternal Darkness.(screen 6)
"Disfunctional" A level where everything is frozen and cannot be interacted with, then at the end of the level you claim a crystal that activates the entire level. You then must make your way back to the start. I got this idea from Legend of Zelda Wind Waker. (screen 8)
"Infection" A level where you enter a lab that may or may not get infected depending on how fast you move through the level (Made good use of time blocks). (screen 5)
Screens: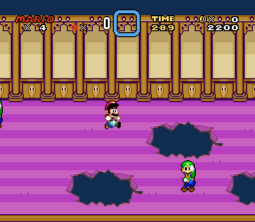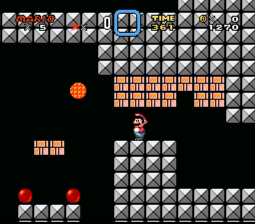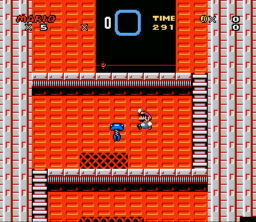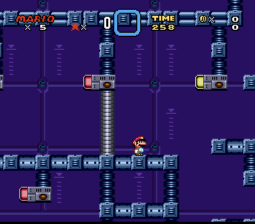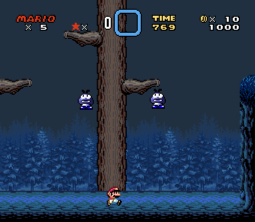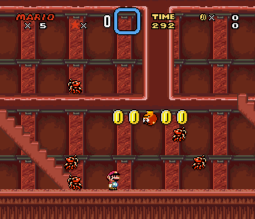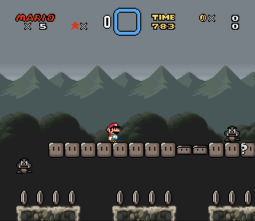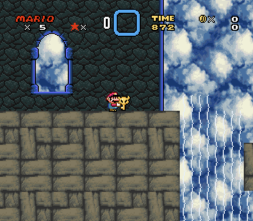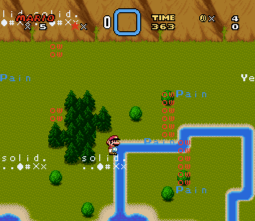 Video:
<object width="425" height="344"><param name="movie" value="http://www.youtube.com/v/iIK2DSoS_Ss&hl=en&fs=1&color1=0x402061&color2=0x9461ca"></param><param name="allowFullScreen" value="true"></param><param name="allowscriptaccess" value="always"></param><embed src="http://www.youtube.com/v/iIK2DSoS_Ss&hl=en&fs=1&color1=0x402061&color2=0x9461ca" type="application/x-shockwave-flash" allowscriptaccess="always" allowfullscreen="true" width="425" height="344"></embed></object>
--------------------