Welcome to the
Super Mario World Beta
C3 release!
EXTRAS!
--------------------
Beta Small Mario [Cape Feather]
Beta Small Luigi [Cape Feather]
--------------------
As some of you may know, I've been working on this for a very, VERY long time. It's nice to see it finally go out into the public. The hack is not very long (17 levels), and isn't difficult at all. It's so anyone can play rather than just us pros used to SMW's physics.
This is the player's edition, so I advise to NOT use this as a base hack! It is open though, and you may take what you want from it. The hacker's edition will be coming very soon for all of you wanting a base hack. (Man I hope nothing goes wrong, I've done all I can to make sure it's all good.)
Download/Screenshots/Credits:
Super Mario World Beta Download
Oh, and what would a C3 booth be without booth babes?
(NSFW?)
Woo! 300th post.
Enjoy.
--------------------
Hacks:
-
3+World (Cancelled - Download Available)
-
Super Mario World Beta (2009)
It's...it's really done?! OMG, you worked on it almost forever, and it's ready, what a great news! I'm going to download it right now.
By the way, +9001 points for the babes.


Yes indeed. Finally done. I just hope to not dissapoint for it's short length. But hey, what can I say, I did put a lot of work into it. There may be other versions, increasing its length. We will see.
--------------------
Hacks:
-
3+World (Cancelled - Download Available)
-
Super Mario World Beta (2009)
I will test it out. Now.

But I like the Idea having a full hack of a Beta Super MArio World, I hope you will make soon a "ready-to-hack"Version, or like you said "base-hack"
Will try it soon!
I must say, some of the screenshots look disturbingly close to their original beta counterparts....

*downloads*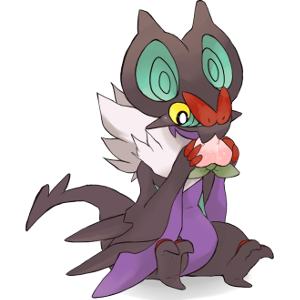 That's me done with the hack.
I reviewed it.
I don't care if I stopped hacking, but that doesn't stop me playing this.

I have been waiting for this so long.
/me plays right now.
I've just played it and I think this is the closest to a beta version we'll ever get.

You've done a nice job with capturing that "beta-feeling".
Also, you can see 2 other submaps in the OW-editor, are those real beta's or created by you?
Oh sweet! It is finally out! *Shot* I have waiting for so long fro this... Maybe Link13 might post here.
Your layout has been renewed.

Yes! Finally! Oh, and nice babes! They look hot. *Goes off to play beta*
Very nice hack! [More importantly] those are some very hot babes!
--------------------
8 Trials Await (2010) lol
|
<object width="560" height="340"><param name="movie" value="http://www.youtube.com/v/P3ALwKeSEYs&hl=en_US&fs=1&"></param><param name="allowFullScreen" value="true"></param><param name="allowscriptaccess" value="always"></param><embed src="http://www.youtube.com/v/P3ALwKeSEYs&hl=en_US&fs=1&" type="application/x-shockwave-flash" allowscriptaccess="always" allowfullscreen="true" width="560" height="340"></embed></object>

I'm playing this RIGHT NOW.
Quoted from my review:
Quote
This recreation of the beta SMW is very good, I must give you many kudos for doing this. My only complaint is the graphical inconsistancies with the Koopas.
Putting that aside, this hack is very fun!
It's very short, and I might not play it again, but it was a good experience nonetheless.
7/10 from me.
--------------------
I finshed playing it and WOW. It was freakin sweet. I really loved everytthing. Only complaint is the koopa thing as the look too different when their out there shells or that might be just me.

Also those babes, nice ;)

My score is 9/10

Well done Yoshi Master.
Holy hell, it's done?! Well then! I better go grab my controller.
EDIT: Oh, and the babes were a nice touch.
--------------------
IRC Quotes
(
March 20th
update!)
/MKICK 4: Flantastic Puns
This was a interesting interesting hack from the very beginning, and I really do like how it turned out.

Also, some of the graphics you made for it, almost makes it look like you actually have a beta cart. Uhh, it's creepy.
Definitely going to try this when I get home from work tonight. I remember when you started on this .. years ago now. Wow. It looks so accurate to the beta as well, which is just great.

Two thumbs up. Liking the babes too.
Forum Index - Sunken Ghost Ship - C3 Museum - Fall 2009 - SMW Beta [Release]