hey guys im knida new to posting on SMWC so i hope i don't sound like a noob. anyway im working on this hack about birdo (SMB2) is trying to take over the mushroom kingdom because the subcon is forgotten and ignored. mario the princess luigi and toad go back to subcon to stop him (her?) and birdo traps them into subcon. now yoshi must find a way to get into subcon save his friends and stop birdos evil plans.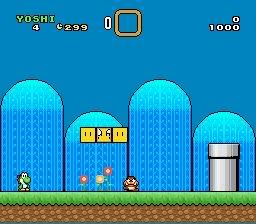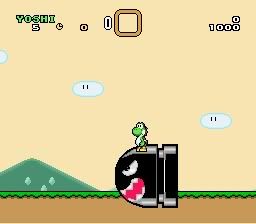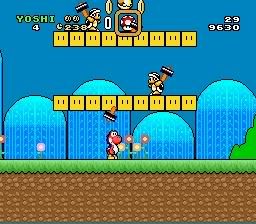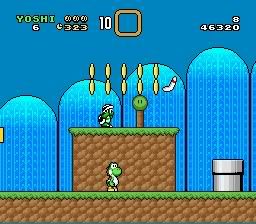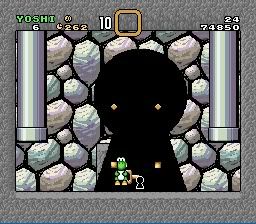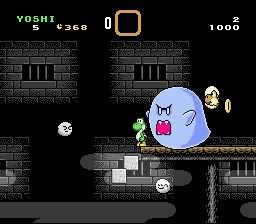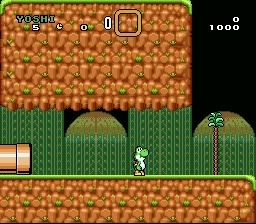 --------------------
Graphics looks very good combinated! but another Yoshi-Player hack?

The screenshots doesn´t show any error, make sure if there is any.

I might suggest to put a coin next to the coin counter on the top right. Also, it would look nice if you used ExGFX for the level in the second screenshot. This looks like a pretty good hack overall though.
This hack looks good so far, but I have 2 things about the 2nd screenshot.
1. If that is an actual level, it could use more varied terrain.
2. Did you make Banzai Bill rideable? That's what the screenshot looks like. (That would actually be so cool if you did

)
You hear dice being thrown...
My SMW ROMhack: Super Market Roll Drums is active once again!
Second 2014 C3 Demo Here
(
[thread]
[demo]
)
Lunatic Lolo, an Adventures of Lolo 2 hack: 20/54 Levels (
[C3 thread]
[demo]
)
Looks like a fun hack, I would love to play the level with the rideable Banzai Bill (if it is).
yes the banzai bill is for a bonus game. i will put more GFX in the bonus room its just showing that banzai bill will be used in that way.
--------------------
Is the banzai bill to be controlled by pressing UDLR? Or is it just going straight. Because UDLR controlled would be pretty sweet.
it just goes straight but if i could control it or get the Mario land plane or submarine (if you know where it is <.<) i would.
--------------------
cool! a rideable banzai bill! me wants!

I might put some sort of signature here once. I guess.

Originally posted by JeRRy86
cool! a rideable banzai bill! me wants!
its not my sprite go to sonikku's site for it.
--------------------
Nice so far. Realy love the GFX combinations, but I don't like those hills you use as a BG but hey, that's just me. Keep it up!

--------------------
Nothing to see here. Move along.
yoshi island backgroundi like hack because is yoshi

. my caracther is yoshi in mario kart
--------------------
yoshi island world 1-1
Don't bump 5 month old threads with information about another game other than SMW, you derp!
Yeah dude this thread is old and the Hack is Canceled long ago. no clue why or how you found this...
--------------------
Poor widdle 5 year old.
Forum Index - SMW Hacking - Works in Progress - Birdo's revenge