Hi all!
I've decided to make a hack... I've decided to make many, but this one I AM going to finish.
I currently have no story. Mainly just Graphic Changes and a Snippet of a level.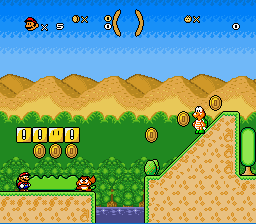 Level 1. (Currently Unnamed). Like my status bar?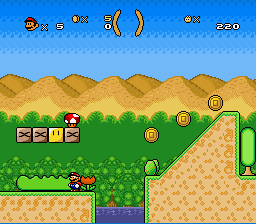 Is that a Mushroom?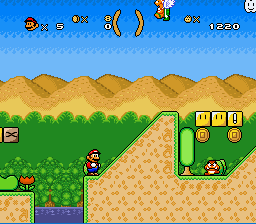 Now i'm big!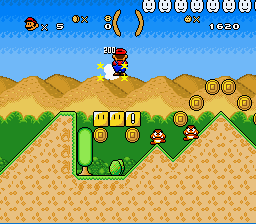 Stomping some Koopas.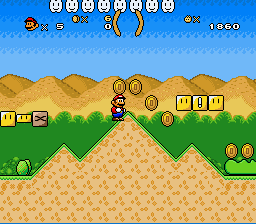 "I'm the King of the mountain(s)!"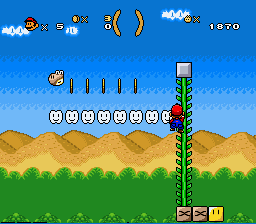 A Vine! It leads to a Yoshi Coin!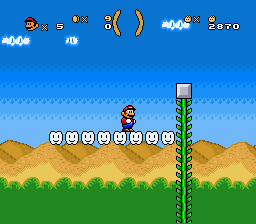 Showing off the Yoshi Coin on the status bar.
Thats it at the moment! I'm using SML2 Mario, with the Raccoon Patch on.
Comments/(CONSTRUCTIVE) criticism would be great!
---
Currently doing ExGFX Requests, please send me a PM, and i'll TRY to do what you want.