As you may probably know, i'm working on a hack called The Man in the Red Cap. I've hit a "creativity" block, where I run out of idea's for my main hack, and think of other ideas. And this one was probably the best one out of them all. So I thought "Why not make it into a little side hack!
Synth's Fruit Craving will be a short 1 world hack. The main gimmick of the hack is like Yoshi's Story.
In each level, there are five melons or apples. Once you collect them all, you can pass the "Barrier of fruit" at the end of the level. Once you get past it, you will be given the option of taking the "Bonus Game" or the exit. The bonus game exits the level, but it is possible to die in the bonus level.
This hack wont have ExGFX, but it WILL have modified GFX, like Yoshi as the character, modified powerups, modified koopas, the fruit and many more.
Finally, here are the screens!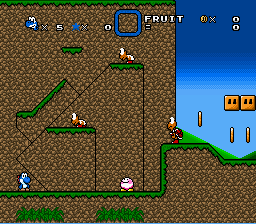 Start of level 1.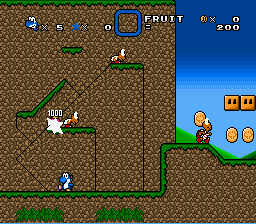 "Take that!"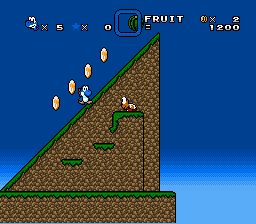 The first Melon of the level!
Showing off the block GFX (WhiteYoshiEgg made them)
My handdrawn Mushroom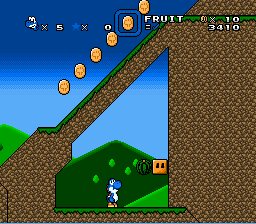 Another melon!
AHH! Rexes!
AND A BANZAI BILL! AHHHH!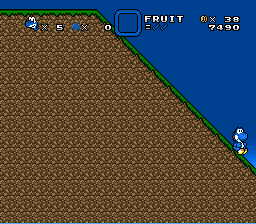 End of the level for now...
This hack WILL include
- Custom Music
- Unlinear level design
- Secret paths
- Fun gameplay
- Custom Blocks
This hack MAY include
- ASM
- Custom Bosses
- Co-op (JUST maybe)
This hack WILL NOT include
- Glitched graphics
- Any appearances by Cuttoffness Man (Lol)
- ANY sort of Kaizo difficulty
Comments/(Constructive) criticism would be great!
--------------------
Currently doing ExGFX Requests, please send me a PM, and i'll TRY to do what you want.