EDIT: Resource pack can be found
here
Originally posted by Dealth0072 on June 23, 2009
We should do a raocow.com collab hack
With that, the idea for what would become A Super Mario Thing had been stated. And now, almost a year later, the hack is finally finished and ready for release.
ASMT is a collaborative effort, having been worked on by many members of the Talkhaus community, and managed and put together by me. The aim with the hack was to create sort of a western counterpart to the Japanese VIP and Wall Mix series, with unique level gimmicks, some (if I may say so myself) quite impressive ASM work, and even a set of global sprite graphic swaps. And just like the VIPs, the hack contains quite a few injokes and references to other games.
The protagonist is Demo the one-eyed space demon, who accidentally ends up in the Mushroom Kingdom after a freak teleporter accident during a mission to gather vegetables for her master. Once there she runs (or, to be more exact, falls) into a scouting party of the Charlesian army that is currently ruling the Mushroom Kingdom, and in the resulting scuffle, she loses her return teleporter. To get it back, she teams up with the local Yoshi Resistance force. Will Demo be able to retrieve her teleporter and return home? Will she be able to defeat the mysterious leader of the Charlies? And will she be able to find enough vegetables during the way to please her master? Click the
download link
and find out!
But enough words. Have some screenshots: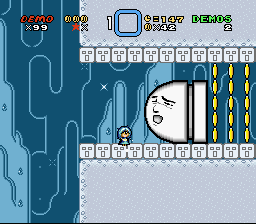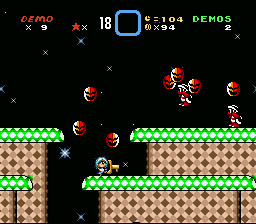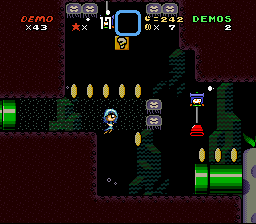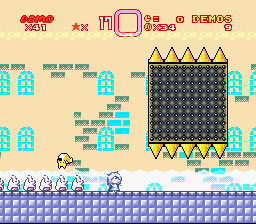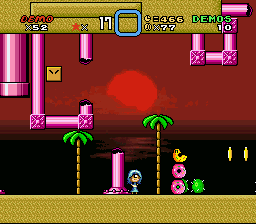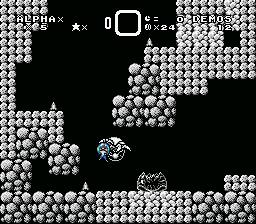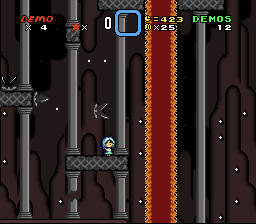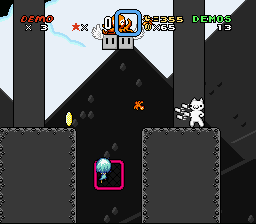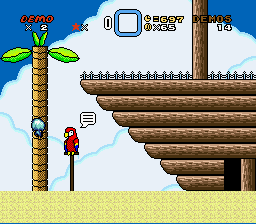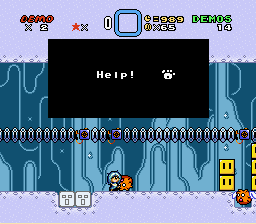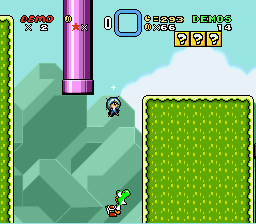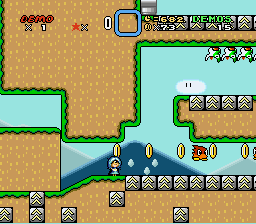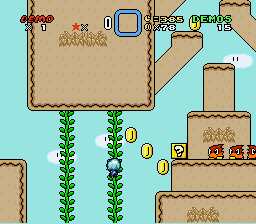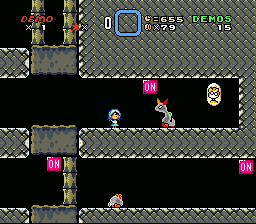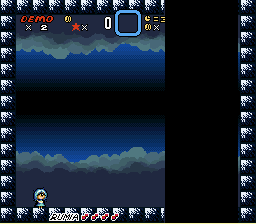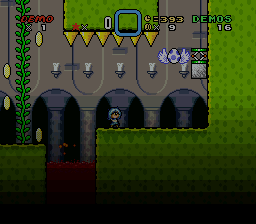 Lastly, as you may or may not have been aware of, the quite famous Youtube Let's Player raocow (whom ASMT was created for in the first place) finished his playthrough of the hack not too long ago. You can find it
here
.
--------------------
My YouTube channel
Get the official ASMT resource pack
here
!