I added a BG and some sprite GFX. What do you think?
DOWNLOAD!
Better?.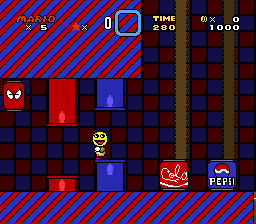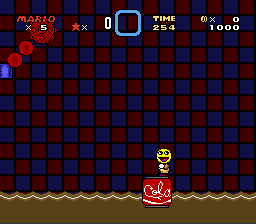 Nice! Gotta use this!
Looks terrible. It kills my eyes.
--------------------
Sorry about that, I'm not to happy with the ground pallete either.
I think this would be better if you made a tileset filled with an assortment of different products including sprites and bg too. On their own they don't see too useful, sadly.

--------------------

If you'd make a bottle of cola cherry, I'd gladly download it


I might put some sort of signature here once. I guess.

@Ixtab: I'll darken up the pallete so that its less... eye searing...

@Sniggerbobble: I'm working on that.

@Ultimaximus: Of course. This is beta
Could be very slightly useful in jokey hacks, I guess.
@demonsul: Well, who knows.
meh, it could be WAY worse.
Nice effort though

--------------------
im dying of hyperbole
Originally posted by Volke's Signature
One...two...four...
Wow, I read that right when the Tootsie Pop commercial came on and Mr. Owl started counting. It was funny. XD
Anyway, these look pretty cool. I'll have to use them in one(or maybe all) of my hacks.

@hobz: thanks, but I'm not done with this, I'm gonna try to improve it.
Hahaha, these are some really creative graphics you have here.
I have no idea where I'd use this, but it's still really cool, and somewhat well drawn.
--------------------
IRC Quotes
(
March 20th
update!)
/MKICK 4: Flantastic Puns
And now: A random post to get this back to the front page.
| | |
| --- | --- |
| Pages: 1 | |
Forum Index - Sunken Ghost Ship - C3 Museum - Spring 2010 - (Update!) Coke-Pepsi GFX