I never care for how posts I have honestly, I just do it, if I end up posting a lot of not it's kinda whatever.
I currently have a lot of posts but... that's not something I feel like it's super worth bragging about.
Oh yeah, also this account has 2 years already, what the fuck. lol
--------------------
Don't give up on the Sun, don't make the Sun laugh at you.
Хуй войне!
Oh, so you want me to tell you about my recent crimes? Hm... I've downloaded a ROM for a game I don't physically own and pirated some music.

I've always liked post county being so easily visible here, and I do think they serve a purpose as a (rough) measure of experience. You can assume someone with hundreds or thousands of posts knows their way around the site, but someone who posts for the first time you may want to cut some slack (or, on the flip side, take with a grain of salt.)
There's always exceptions, of course - idiots spamming for postcount++, people getting banned in their thousands, or wise people who happen to be recluses or new to the site - and it's important to keep those in mind, but in general, I rather enjoy checking postcounts. (maybe i just like numbers.)
--------------------

I legimately don't give milestones too much of a shit anymore, though I don't think I might reach 8k this year (or will I? Depends on my activity).
Especially since my milestones have been nothing less than failed attempts at showing hacks that would never get finished, with my 7k being a failed attempt at a funny thread that ended up in the trash can

It's not really a big deal, but considering I expected to hit 5000 back in 2012 only to have my activity and site presence die off for 5 years I felt like it was kinda funny that I might actually get there now.
Originally posted by Latios
Originally posted by Ladida
7000ポストへは近くて、超うれしいぞ。来るときに何をしようか…
Stop.

Ladida can post in japanese if they want to.
LMAOOO I FORGOT I WAS AT 4999 POSTS AND I
FUCKN BLEW IT BOYS
my plan was to stay at 4999 posts for the rest of my life but i cant help myself. I just need to say things where they aren't welcome. I am Icarus and I flew too close to the sun

You forgot until 10 posts later?

Originally posted by FPzero
Ladida can post in japanese if they want to.
Actually sorry I'm going to have to overrule you here. It's not a good idea to explicitly okay posting in not-English in the English forums, even if the post was intended to be a one-off joke/shitpost. Let's not do that.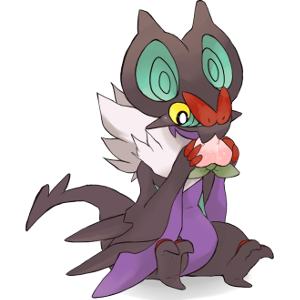 Originally posted by Noivern
Actually sorry I'm going to have to overrule you here.
smh abusing your admin powers this early
also it wasn't a joke

Welp that's what I get for acting on my own without consulting others. No big deal though.
I vote we nuke the Ladidas

Originally posted by Ladida
also it wasn't a joke

dont worry about stuff, but just think abt it this way: its a whole hell of a lot harder for us to do our job moderating the forums if we're coming across stuff we genuinely cannot read. its for that sake that we have to ask folks to speak english in our english forums, n hope folks will understand.
--------------------
Originally posted by Torchkas
I think being uncomfortable because someone doesn't agree with you is quite backwards. If anything, inciting discussion should be a good thing. Diversity of opinion should be celebrated.
Few things to note:
1) With weighty subjects it can be a significant cause of stress. Not the best thing to be exposed to when you're trying to have some leisure time.
(this is the main reason I complained earlier)
2) With specific topics, it can actually be threatening. On the internet this is most common with sexism/transphobia. It's not just "discomfort" if people start casually insulting women or promoting body shame or something, it's actively harmful. Understanding other viewpoints is great, but no one should be expected to listen to any form of prejudice and treat it like it's somehow a reasonable opinion.
(notably I'm speaking in general here, and not saying this happened recently in this thread; I didn't read much of it.)
3) Internet debates typically devolve into trying to appeal to audiences rather than actually come to greater mutual understanding or objective truth. People start tossing ad hominem, aggression, and sarcasm (along with other tactics) to sway audiences and not who they're ostensibly talking to. (again not saying it happened in this thread, but this is the main reason I don't put much stock into social media warzones like twitter actually being good for anything)
This is exactly why I don't bother even discussing extremely touchy subjects such as politics. You expect people to respect each other's opinions and ideologies, but you also expect the opposite side to resort to bashing them and taking them personally. I like to keep my overall political opinions to myself most of the time anyway.
Ooof. What a great feeling when first reviews and graphics comparisons of the game that you've worked on for over one and a half years are released and a lot of people comment stuff like "so the developers have done literally nothing". I mean, it's not like I wasn't prepared for this, and as a programmer, it's somewhat easier to swallow since you don't normally see a programmer's work, anyways. Really feel bad for the artists, though, because I know how hard they've worked on this and how painful the work occasionally was for them. To be fair, some of those comparison videos are really bad. They have bad compression artifacts and chose bad scenes from the game, making the game look worse than it actually does. In other videos, on the other hand, you can definitely see a clear improvement, so it does bother me when people comment stuff like that, despite being prepared for it and knowning that there will always be people like that.
--------------------
Feel free to visit my website/blog - it's updated rarely, but it looks pretty cool!
That's really unfortunate. Feedback like that does no good, but I'm assuming these are Youtube commentors? You generally can't count on them to have any useful feedback for things...
Yes, YouTube and Steam so far, and yeah, I'm aware of that. It's still very difficult to not let it get to you, even when you know that the people saying stuff like that don't really matter in the grand scheme of things.
--------------------
Feel free to visit my website/blog - it's updated rarely, but it looks pretty cool!
Ah man, I feel you. It's funny how the part of us that can tell ill-meaning people from reasonable people isn't the part that reacts to comments, apparently. Keep on doing your best, and let me know when you find out how to ignore useless, uninformed comments!

---
On another note, I got news from home earlier today that our dog died. He had to be put down, at just over fifteen.
I'm not mad with grief or anything, but it does leave a mark. He was around me from 2004 all the way to last year, when I moved away - not only a really long time on its own, but also all of my formative years and basically all of my life that I can claim to remember. He was somewhat of a constant in our lives, and him suddenly being gone feels a little... surreal. (We knew this was coming, but still.) It'll take a while to register, is what I'm trying to say.

--------------------

Sorry to hear that.


Can relate a lot. My dog also died a few years ago, I think she was also around 15 years old by then. She was also a friend to me in some way, so I can definitely relate to this weird feeling.
--------------------
Feel free to visit my website/blog - it's updated rarely, but it looks pretty cool!
Sad to hear, WYE. RIP.
This does make me realise my 12-year old cat's life might also be coming to a halt in the forseeable future. He's a pain in the neck for sure, but he's our pain in the neck. Would be super odd if he wasn't here anymore soon.
--------------------
Hack progress: 6/8 exits
Play the demo right here!
Sorry to hear that dude

I can also relate to that. We once lived with a dog we rescued that was pretty much blind from the brutal beatings she endured for a while until she died on New Year's Eve. It was kinda hard but expected to hear that, but at least she now lived in good hands.
Forum Index - Donut Plains - General Discussion - The Bar & Grill: - Block Game Cave Update