Alright, I think I'm ready to post a thread on my debut hack: Super Mario World: Remix! I'm not sure if the title's taken, but I don't think it is. If I'm wrong, I'll change it, just tell me.
Anyway, as my first hack, it'll probably be pretty simple. The difficulty will probably only be moderate, and even more so on these early levels. However, the later ones will be much crazier.
I am still working on the plot, but it's not going to be too complex. It'll probably just be the old Bowser captures Peach routine.
It also won't have many custom GFX or ASM hacks, but it won't be all vanilla.
And now: SCREENSHOTS!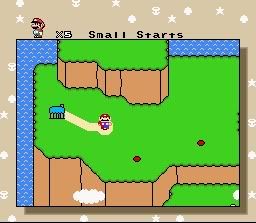 The overworld. It is a WIP, and I know there isn't any texture, it's just flat. I'll add that later.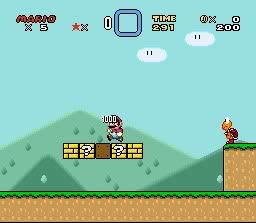 The beginning of level one. It's a very simple level, designed for people who may not be good at SMW.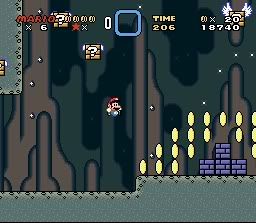 Ooo! A secret area!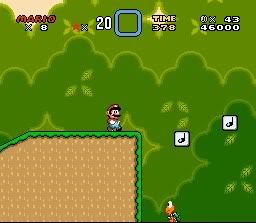 Level 2: I wonder where those blocks go...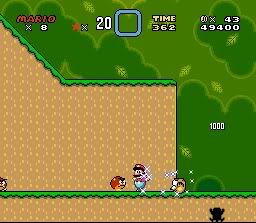 Invincibility!!!
A line-guided level.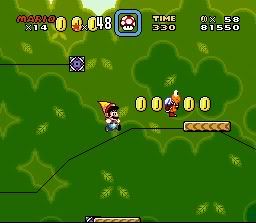 I wonder where this goes?
Kudos to all who get the level title reference.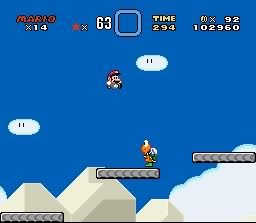 I just remembered how much I like ground...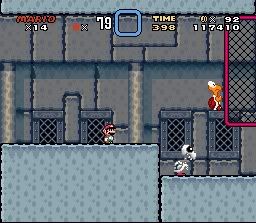 Alright! Iggy's castle.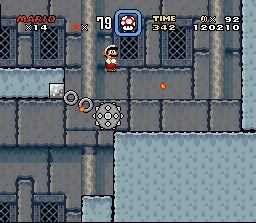 Looks like things have been upgraded a bit!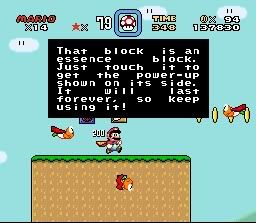 Hooray for custom blocks!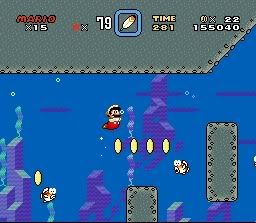 It's an underwater level!
Where can it lead to?
It's an underground water level...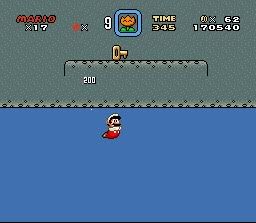 A key! But how to get it?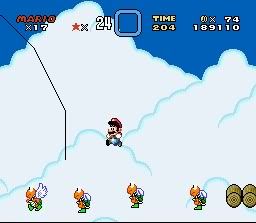 Koopa hopping, Koopa hopping...
Dodge the chainsaws.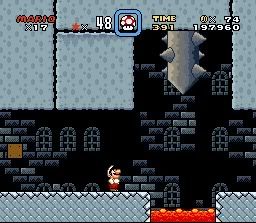 Are we to the next castle already?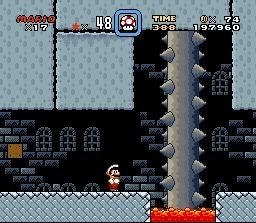 That's a big... pointy... spike!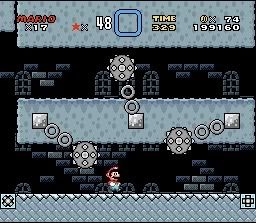 Triple the spike balls, triple the fun!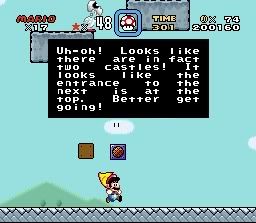 I'm sorry, Mario, but your Morton Koopa Jr. is in another castle...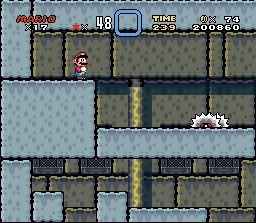 Why is everything so spiky?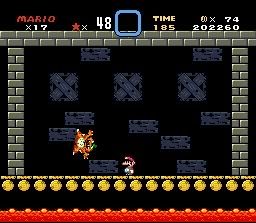 And we beat Morton.
Please post your feedback, but I'm leaving tomorrow and won't be back until the end of July, so don't expect much response from me. Anyhow, I hope you like it, and tell me if you see any issues.
Thanks,
ImJake9
Edit: Typos...