I've been working on this hack for 2 weeks approximately.
Some people have already played it and I got good comments, but I wanna know how good is it before submitting something. I got a 1 world demo(5 levels).
Screenshot time!
First level, it's a river!
Which leads to the second level, a beach!
Then, you start climbing a mountain, and into the third level!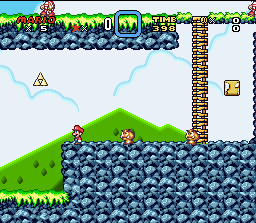 Next, you reach a suspicious castle. (With a custom boss (kinda) w00t!)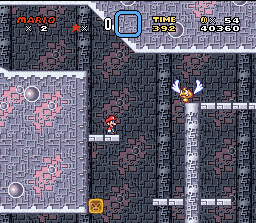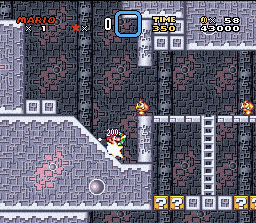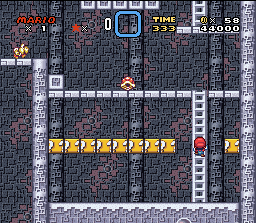 This castle has a secret exit, but the secret level isn't done, so don't try getting into it.

After the castle, you reach a house... It isn't finished, but the 1st area is ready. I got no screenshots, but it's on the demo! Download the demo here:
Click!
More updates to come very soon!

Thanks for you feedback. xP