Hack Name: "Super" Duper World - 37.4 KB - 24 downloads.
Length: 4 levels
Author: ColdBoy - Submitted by: ColdBoy
Description: This is my first try at a hack its not very long and i dont know how to use all the features of lunar magic yet but... HAVE FUN!

---

Honestly for a first time hacking the game, this isn't that bad. But, there are still issues you need to resolve.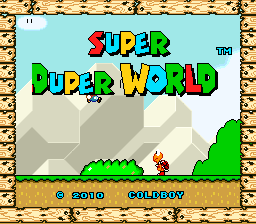 "Duper" doesn't look that good here. And there's a stray black line to the left of the W. You should clean up this a little bit more.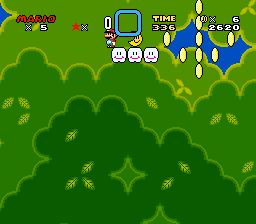 I had no trouble reaching this 3UP moon. You should have found a better place to hide it!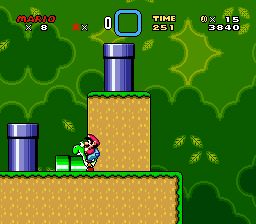 The pipe in the ground here is a bit odd. The ledge it connects to isn't solid... you should just remove that pipe in the ground.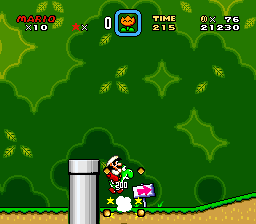 Cutoff between the pipe and ground.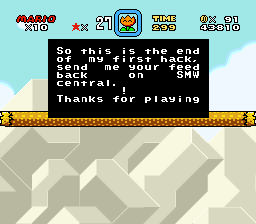 I'm stuck in here if I enter this level, and I have to wait for the timer to expire before I can play another level. You should have placed the Side Exit Enabled sprite in this level!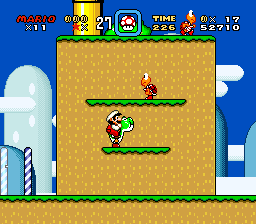 So I have Yoshi eat a Red Koopa Troopa here, then spit out fire at the other Koopa...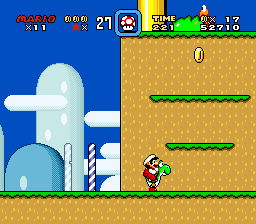 And here is where the music stopped playing. Yeah it's kinda hard to show with screenshots, but it seems sound effects with Yoshi are to blame?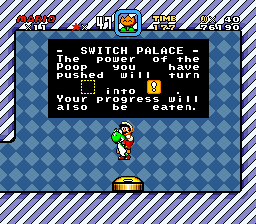 Immature.



Really though, aside from these things this hack really isn't that bad. You still have a lot of work to do!
HoleNet.info