yeah feel like a moron for not posting this here.
real quick GIANT thanks to Mockingod for making this thread work due to right now no quoting posts so he did that for me. thanks again
*UPDATE*
its been a while since my last update so figure i might as well, break the news to you guys. the hack Blue Flamingo is not cancel but somewhat being changed. this will no longer be a Exploration game and will go back to standard Super Mario style gameplay. also i might not have made this clear i hope i did. this hack is NOT vanilla it has hex edits asm blocks sprites music all that good stuff. the only thing making this hack different is the graphics will stay and remain vanilla(my view on vanilla) now enough talking about things some of you already know.
Level: 1-1
Music: Sonic CD some sonic i dont feel like looking up
Name: none yet
just your standard level 1-1 and this brings the mini marios into the game. ill explain them another time.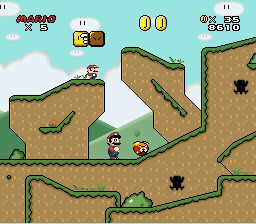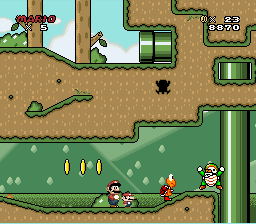 yeah its 1-1 not going to be that hard.
next still WIP
Level: 1
Music: World's end by Jascha or GammaProject
Name: Chucks mines.
yes i just reused the mines from the exploration part of the game. but added details new palette music and what knot.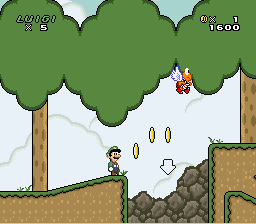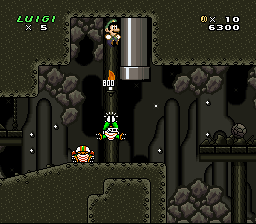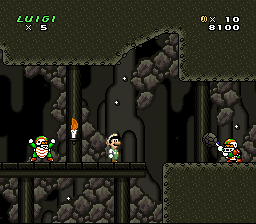 Last again still WIP
Level: 1-3
Music: Lavender town i think
Name: WendLand wisp
This level has an emotion tie to me i made it while grieving over a friends death. its sad and something i dont like talking about much.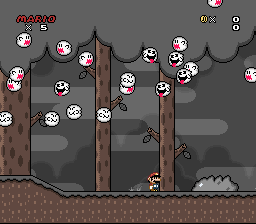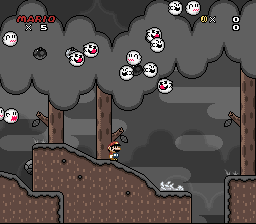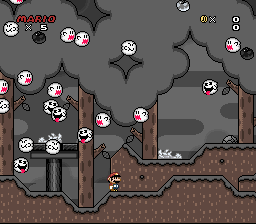 yeah kinda depressing to mention the story behind this level. also on a brighter note i have something to work on and YOU can help. see these?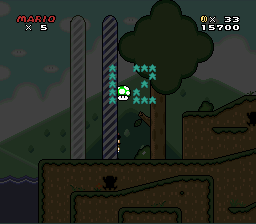 yeah i want those gone. the bonus stars showing up when you beat a level and the score and time bonus showing up. i have seen it done so dont say I cant do it. but yeah any help on this would be great. well yeah this hack is looking better and better lets hope i can keep up this progression. oh and 200th post}
---