EvilGuy0613: Thanks, all the levels have something spicy and aren't the ones you can't cross by just running to the right, also they are pretty linear.
Just to post something, here are some screenshots of the further part of 4-3: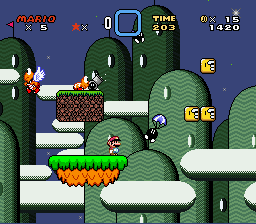 Orange Plattaform ride, also cannon shooters, these ones throw bomb-ombs with a closed parachute, that after a while, they open it.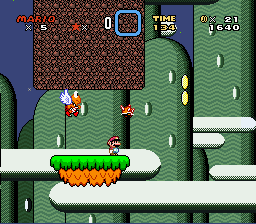 Also returns of the "Frisneys", for the ones who didn't played the rejected demo (Probably everyone) they are spineys who glide into the air, they open themselves when they touch ground or other sprites.
Also the BG is a edit of the original by me, with diagonal lines.
--------------------

Progress:
not so
NEW
progress! (56.25% done) [18/32]
... Why the first level of like every hack has a shooting pipe.