Hack Name: Daisy's Wrath Book one. Demo.. - 224.8 KB - 39 downloads.
Length: 5 levels
Author: Yoshiro - Submitted by: Yoshiro
Description: Some say this has been one of the best hacks I've ever created. Some debated for Yoshiro, others debated for this...
Fawful as invaded Daisy's kingdom. Luigi isn't there at the moment to protect it. It's up to Daisy to stomp her way through new bosses, frustrating levels, thrilling puzzles(xD) in order to stop the green imp himself.
Syr presents:
Daisy's Wrath.
Features: exgfx, custom music, asm, blah blah, who cares? Only the storyline matters.
Notes: Level 2 "Appearance."
A glitch: when you get the goal tape, it seems to take a bit longer for the level to fade out and go to the map. Simply using the fast forward button should do the trick.
Another note: the boss may be a bit tricky to beat. I'd recommend using the spin jump.
Sorry, I couldn't allow you guys to play the magikoopa boss in this demo; however, if you think you can find it in Lunar Magic, be my guest. But you cannot use it in any of your hacks. It's the sole property of someone else.
thanks to MSA for the OW.
---
Alright, after that huge description, we're ready to move onto the reasons your hack got removed, Yoshiro.
This hack had some good concepts behind it, and overall it was pretty cool, but it had A LOT of errors, and I thought it'd be better to reject it and have you fix these things than accept it when it was so border-line.
Anyways, now for some screens: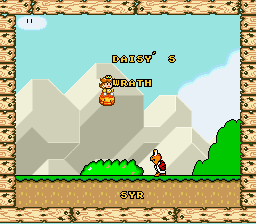 It would be nice to have a custom title screen, though it's obviously not required.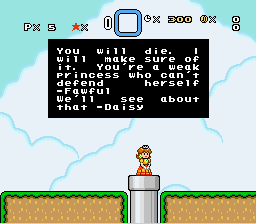 Needs a period after 'herself' and after 'that'.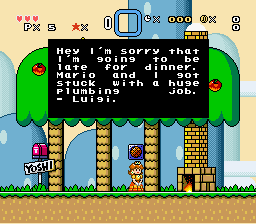 Comma after 'Hey'. There doesn't need to be a period after '-Luigi', but it doesn't matter.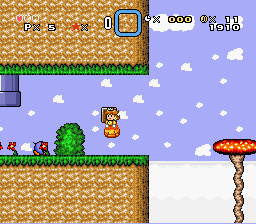 This is a somewhat annoying issue. When you're at one heart, Daisy's hitbox gets halfed even though her actual graphics stay the same.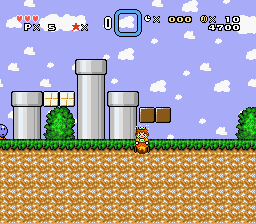 One more tile up, please.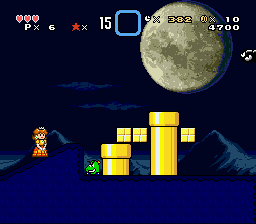 Oh hey! That's my port. :>>>
Issue here is that there isn't a shadow underneath the grass part of the ground.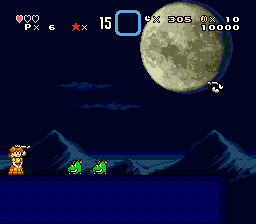 Heh, I decided to take this screenshot to, again, show the hitbox thing. Kind of funny with a bullet bill though.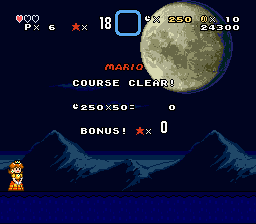 Would be nice if you could figure out how to fix this. It goes on and on and on...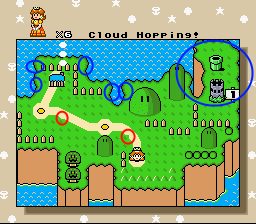 The overworld itself was pretty cool. A few minor things, though:
Red = Cutoff
Blue = Perspective Error (Anything facing toward the player should have a cliff.)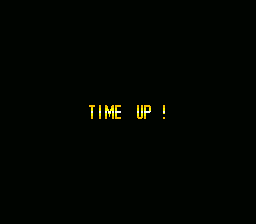 Also, the Time Up! glitch happens in most of your levels.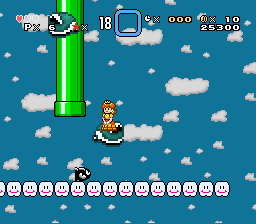 Kind of not-the-best palette on the huge para buzzy.
Cool turnblock animation, bro.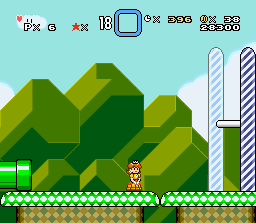 Weird how you go through a pipe and suddenly: SUPER MARIO WORLD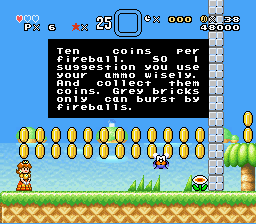 Now here is the main reason I'm rejecting this hack for now. This level is so frustrating and buggy. It's just

1) If you get over 99 coins, you get a life, but you now have no fireballs. Fireballs are required throughout the level. Hm, something seems wrong with those last two sentences being one after the other.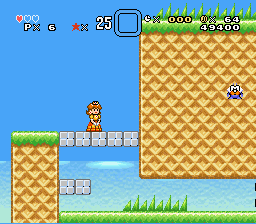 2) This guy glitched out somehow.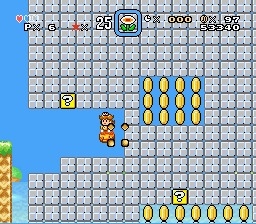 3) You can break these block by standing on the corners.
4) This part of the level is unbelievably

because if you run out of coins, you're screwed. I actually had to abuse #3, and I still had trouble. Not good level design.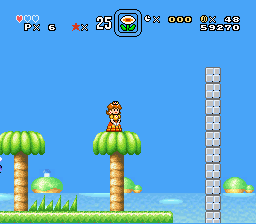 5) I can jump over this.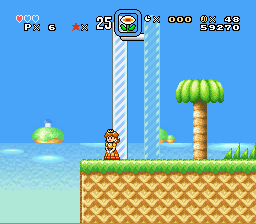 6) Bad palette on goal posts.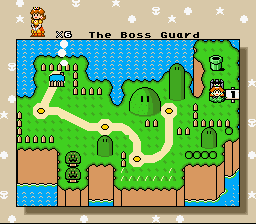 Hm... No event appeared.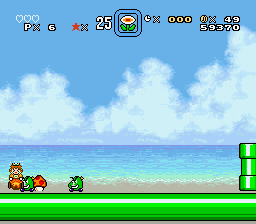 OH NO I DIED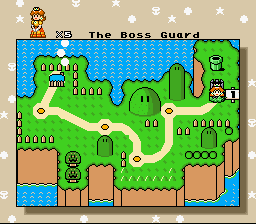 Oh what. There's the event. And, oh, it has cutoff at the edge of it.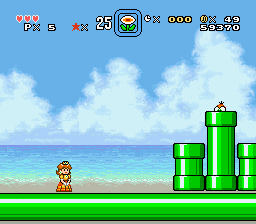 This whole level makes it look like Daisy and all the enemies are floating.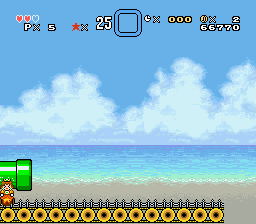 One more tile up, again, please.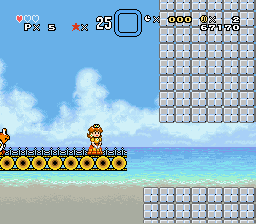 Bridge cutoff throughout the level.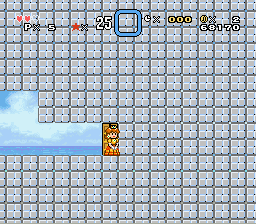 Castle made of grey blocks. Ugh.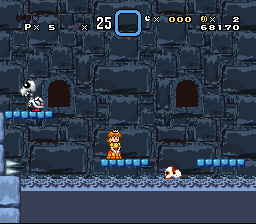 Lava palette is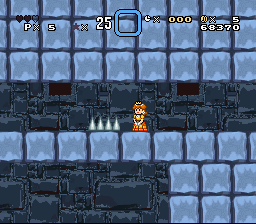 This jump is near impossible execute without getting hurt. I actually did it just before taking this screen shot, but that was the only time.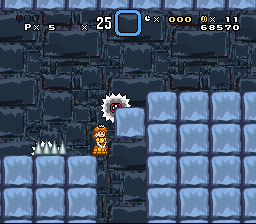 I don't get the point of the grinder in the spikes there. I assume that was unintentional?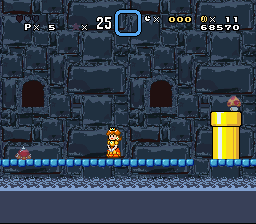 There were two blarggs on-screen a second ago. Sprite limits.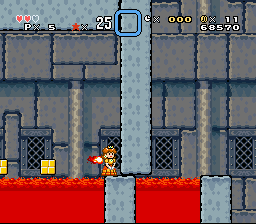 The top part of the lava is a bit darker than the bottom.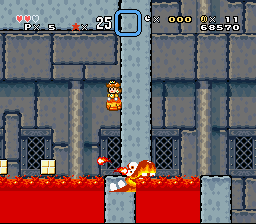 Whoa, I had no idea Cutoffnessman fused with this blargg.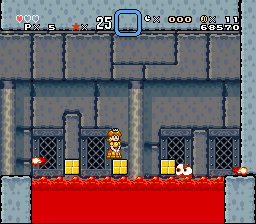 When the blargg pops up, there is a one pixel line of cutoff. No biggie, but still.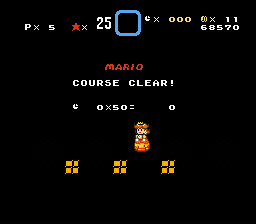 Bad fading, and it's kind of weird how Daisy just stops anywhere, but I suppose it's necessary.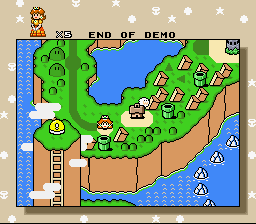 You could've made, like, one island instead of leaving it unchanged, but this is super minor.
So yeah. Fix that stuff, and we'll talk.
--------------------
IRC Quotes
(
March 20th
update!)
/MKICK 4: Flantastic Puns