Hack Name: super mario the use of spin - 142.5 KB - 45 downloads.
Length: 5 levels
Author: joshi222 - Submitted by: joshi222
Description: v2 comming soon

---
This hack needs a lot of work. What else can I say? Cement block spam, and just really boring design.
Anyways, screens.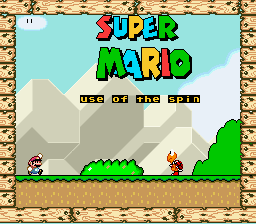 Don't use the letters that have the black behind them.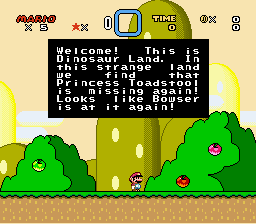 Unchanged message.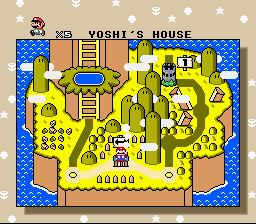 Not mandatory, but it'd be nice if you made a custom overworld.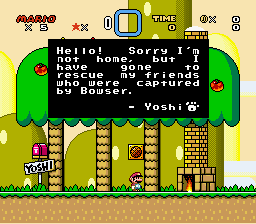 Unchanged message 2.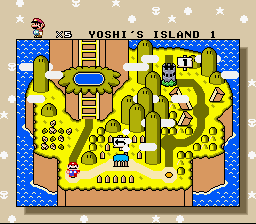 It'd be nice if you had some custom level names too.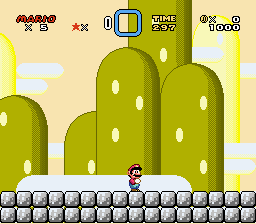 Cement block spam. Use real ground, it looks a load better. All your levels suffer from this.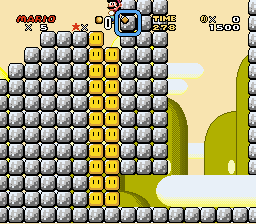 This level is really boring. Climbing cement blocks and smashing turn blocks. That's it.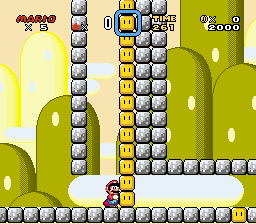 This triangle doesn't act correctly. Insert it from 'Extended Objects' instead of 'Direct Map16 Access'. It takes crazy precision to actually use it in this situation.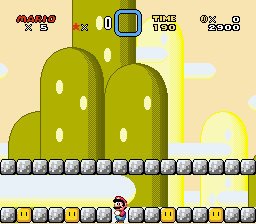 What is the point of area even? Also, don't let Mario do anything on the bottom row in Lunar Magic.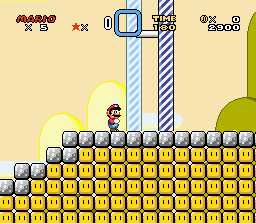 Turn block spam. The goal point is cutoff at the bottom by the cement blocks.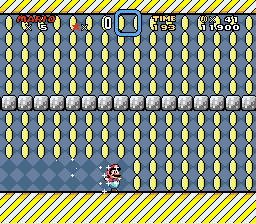 Unchanged level.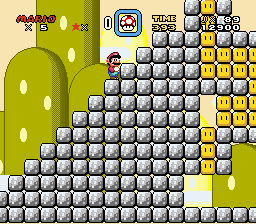 More boring level design and block spam.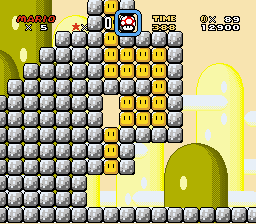 Enable vertical scroll, please.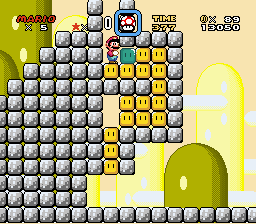 These don't look like throw blocks, so why do they act like them? Maybe tweak the palette just a bit or something.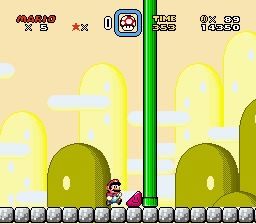 Yet another triangle that doesn't work properly.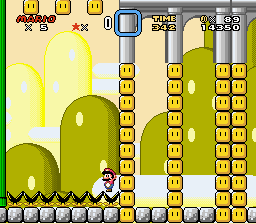 I'm screwed now that I fell here.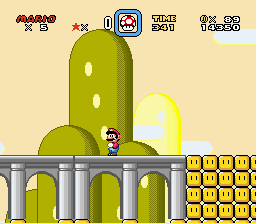 Arch-ledges are cutoff by turn blocks at the bottom.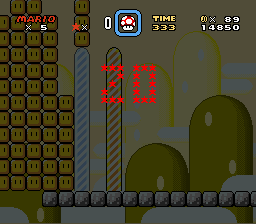 Goal point is cutoff again.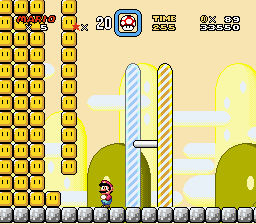 Wow, that level was even shorter. No seriously, it was like two screens. And it looked exactly like the end of the level before this.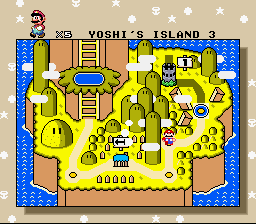 The lake has the path palette around it, which creates cutoff.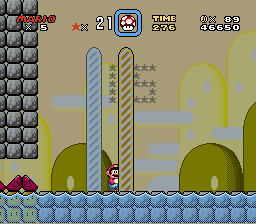 Again, literally, the level is three screens long.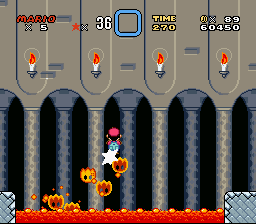 Podoboo hops fall under 'stupid difficulty'.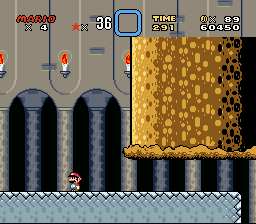 Uh, what? The smasher comes out of nothing, which creates horrible cutoff.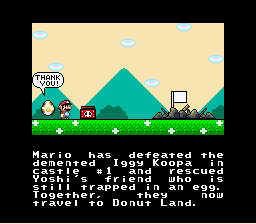 Unchanged cutscene message.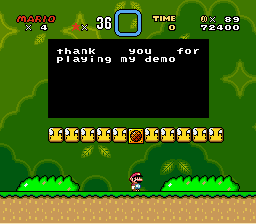 This message could use some grammar. Also, there's no point giving the player this many items. Two flowers, two capes and a Yoshi is enough.
This, I hate to say it, is a pretty generic 'bad' hack. Keep practicing, and play some featured hacks to see what you should be aiming to make.
--------------------
IRC Quotes
(
March 20th
update!)
/MKICK 4: Flantastic Puns