Removed
Hack Name: Kernel world - 31.3 KB - 35 downloads.
Length: 9 levels
Author: ducklip4 - Submitted by: ducklip4
Description: verson 1.2 this is my second attempt at a hack it is better than number one HOORAh
Reasons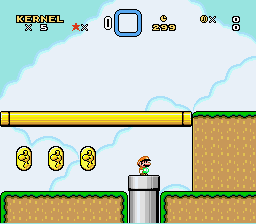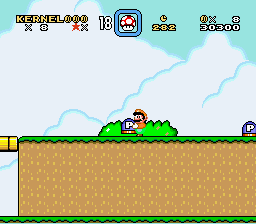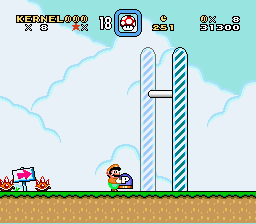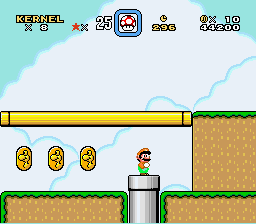 It's been a while since I played this, but the above is basically what was playable in the hack. The player goes to Level 1C5, but it is still like Level 1C5 instead of an intro level. The player is trapped forever. The end.
This hack does not meet the following
Hack Submission Guidelines
:
Originally posted by Hack Submission Guidelines
2a) Blatant level edits will not be accepted.
Use CTRL+DEL to remove old SMW levels. (104, C5, C7, and 3 are exempt from this.)
4. Your hack should be of a reasonable length!
Unless you intend to make your hack contain very long and very high quality levels, demos which are too short to provide any feedback on or be enjoyable will be subject to removal. A general rule of thumb is that the hack should feature at least one complete world with about five levels, or should feature around at least 15 minutes of game time.
5. The player should not be able to die in the title screen or intro!
The title screen can screw up if you get a star, P-Switch, enter a door/pipe, or die. Don't do it.
8a) Test your hack on all major emulators!
This will ensure that all players, no matter which emulator they are using, can play it without experiencing slowdown or crashes.
8b) Have fellow users beta test your hack before submitting it!
Your hack should be as good as you can make it before you submit it to be featured in the hack database. A good way to make sure you have a quality hack is have it beta tested. Have your friends play it and give you feedback,
or recruit some beta testers here
. The site's hack moderators are not beta testers; we are demo testers.
--------------------

[?] Miscellaneous Helpful Hints
If I moderated your hack, there was apparently a 90 percent chance it was rejected.