Removed
Hack Name: Super Mario World: Mario & Luigi new adventures Demo - 29.6 KB - 35 downloads.
Length: 6 levels
Author: mixstarlight - Submitted by: mixstarlight
Description: after mario saved the princess peach and defauted the bowser, a misteriously light have send mario to a strang land, now, mario have to reach his kingdom again.
PS: i'm brazilian '-'
Reasons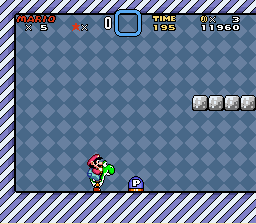 Unedited Yellow Switch Palace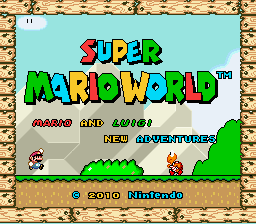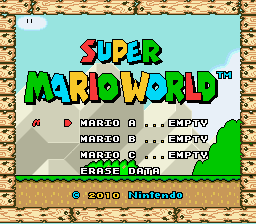 The file select screen messes up your title graphics - move them up.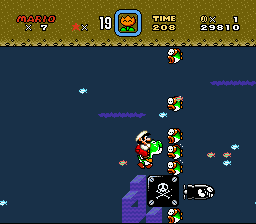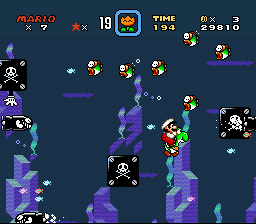 These two screens more or less sum up the entire level - boring swimming, walls of Blurps, and random Torpedo Ted Launchers.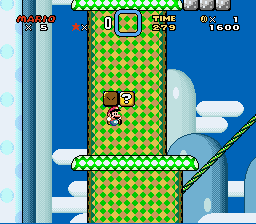 Spawning sprites will go behind Layer 1 when blocks are set up like this. Also, minor cutoffnesss.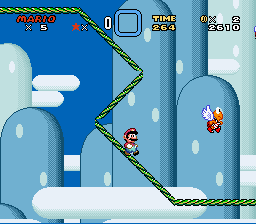 Nasty rope palette, cutoffness, and broken deadly slopes = not fun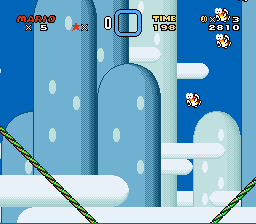 Slopes that go off-screen = not fun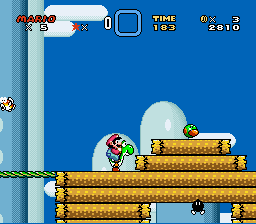 Glitched Wiggler Head Goal Sphere = not good (please use correct GFX or custom ExGFX to fix this)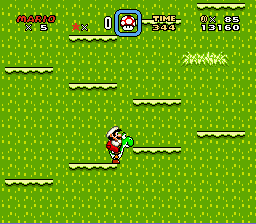 Boring, repetitive, cutoff ground stairs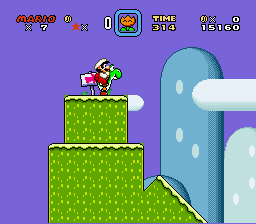 Minor cutoffness on the corners; not a reason for removal on its own, but worth noting.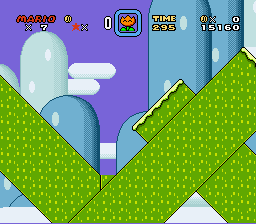 Cutoff slope "crotch"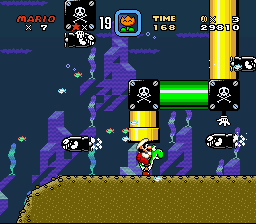 Nice design, but mismatched pipes - use Map16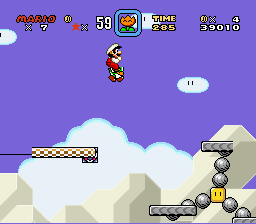 Missing sprite tiles - use No Sprite Tile Limits Patch, or a different Sprite Memory Setting.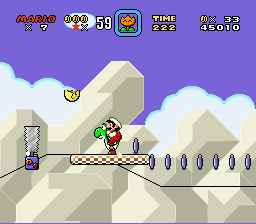 Move the Dragon Coin off of subscreen boundaries.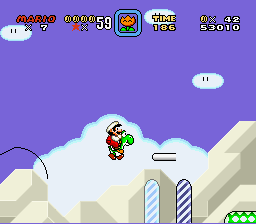 Move the Goal Tape down or the Goal Gate up, or both.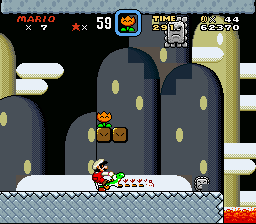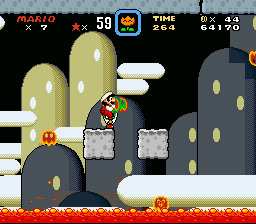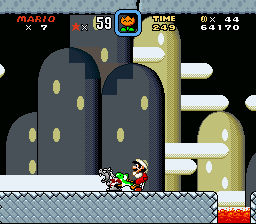 Bad BG palette, glitched Yoshi due to Podoboos, and missing sprite tiles.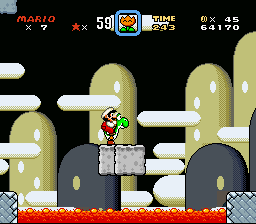 Maybe move these apart?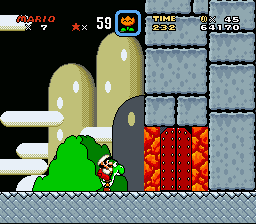 More cutoffness.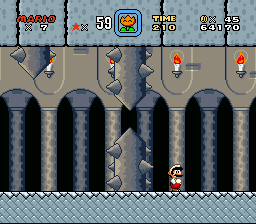 This section was annoying - no one has fun jumping around these when they don't move.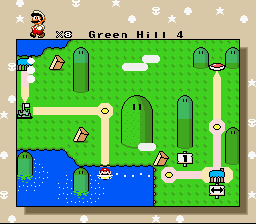 The OW hills either need a better palette, or they have syphillis.
Overall, this hack needs a lot of work before it will be up to SMWCentral's standard of quality. Please take the time to read over the
Tips Of The Day
. You should play through some of the site's
Featured Hacks
to get an idea of what you should be aiming for. Last but not least, replay some of the classic Super Mario games to get inspiration for good level design.
This hack does not meet the following
Hack Submission Guidelines
:
Originally posted by Hack Submission Guidelines
2a) Blatant level edits will not be accepted.
Use CTRL+DEL to remove old SMW levels. (104, C5, C7, and 3 are exempt from this.)
3. No graphical glitches!
Errors such as garbled sprites/FGs/BGs, message box text screwing up layer 3 items, cutoff tiles, and general graphical ugliness are frowned upon. Also, don't forget about glitches such as sprite memory issues - the graphics of the sprite will 'disappear', but the sprite will still be there, and can unfairly hurt Mario.
7a) Keep it fair, and keep the hack at a legitimate difficulty!
i.e. Avoid things like death after the goal, blind jumps, forced damage, excessive enemies, places where you can get permanently stuck, excessive 3-UP moons, etc.
8b) Have fellow users beta test your hack before submitting it!
Your hack should be as good as you can make it before you submit it to be featured in the hack database. A good way to make sure you have a quality hack is have it beta tested. Have your friends play it and give you feedback,
or recruit some beta testers here
. The site's hack moderators are not beta testers; we are demo testers.
9. Quality level design
Your hack has a much higher chance of being accepted if the level design is fun. Conversely, if the level design is found to be lacking then a little cutoffness may be enough to push the hack into deletion.
--------------------

[?] Miscellaneous Helpful Hints
If I moderated your hack, there was apparently a 90 percent chance it was rejected.