Hack Name: Super World Tour - 136.1 KB - 27 downloads.
Length: 9 levels
Author: s1lverkiller - Submitted by: s1lverkiller
Description: Only a Demo the full Hack comes soon
watch Trailer on Youtube: http://www.youtube.com/user/s1lverkiller?feature=mhum
---
There are some real problems with this hack. Let me break it down for you.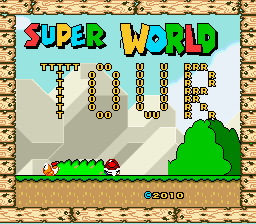 Get rid of the line next to the W in 'World'.
The bush there is cutoff.
Oh, and I'd be nice if you made a custom title screen demo, but it's not mandatory.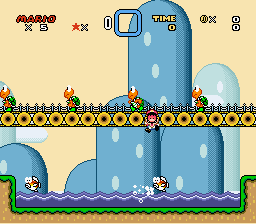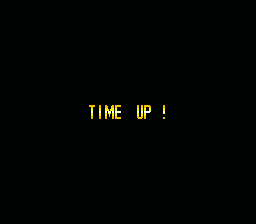 You can die in the intro, which gives me the time up glitch.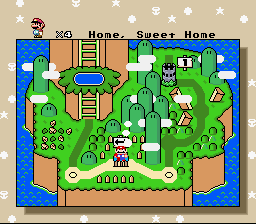 Again, not mandatory, but it'd be nice if you made a custom overworld.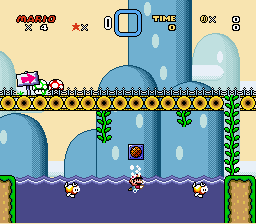 The fish die because you didn't enable sprite buoyancy; cutoff vines and donut bridge, and an easy to get 1-up.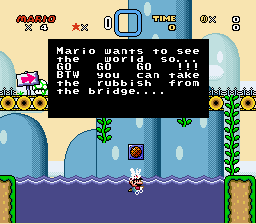 Try to not use internet slang like BTW in your hack.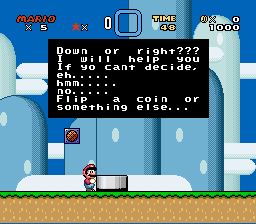 *can't
This message box is pretty pointless.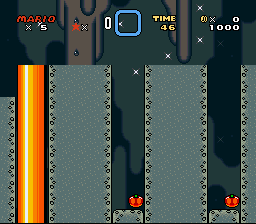 Screen starts way to high, which lets me see cutoff.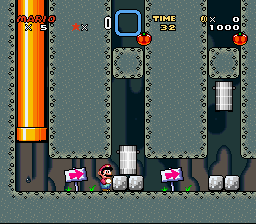 No idea why you changed the graphics to what you did, but whatever.
The space is too small for big Mario to go through without ducking.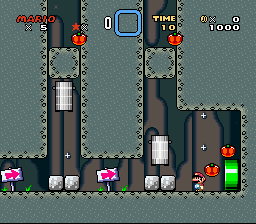 This part is pretty unfair.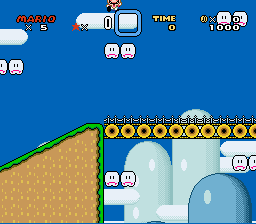 Not enough time in this level either.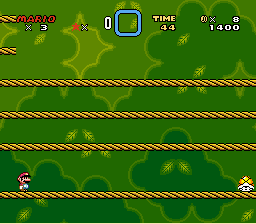 Don't jump too high, eh?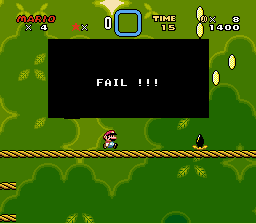 This is considered unfair and stupid difficulty, and this is where I stopped playing.
Please play some of our
featured hacks
, and read the
Hack Submission Guidelines.