NAME:
Super Tobi World Demo
AUTHOR:
Saibot1997
DESCRIPTION:
This is a demo of Super Tobi World You can play two Levels in this Demo Enjoy
---
REASONS FOR REMOVAL: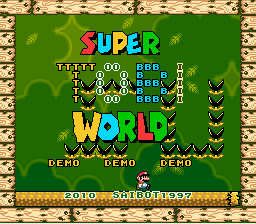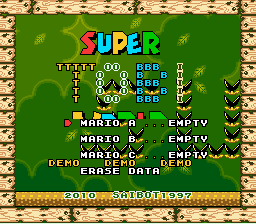 Stacked munchers in the title screen and the title getting cutoff by the file selection menu? What a great start.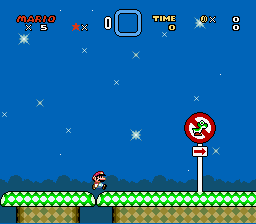 I have to say that this is the first time I have ever seen a no-Yoshi intro for the welcome level. One word: Why? All it does is make the music restart once the intro is finished.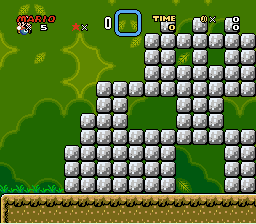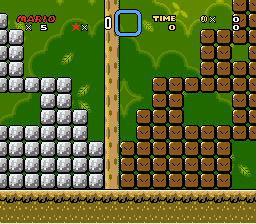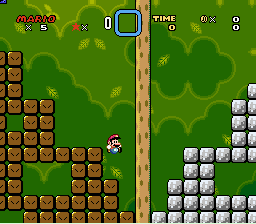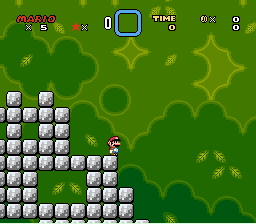 These castles built out of cement blocks and used brown blocks look rather terrible. I would very much suggest using the big blocks from the castle tileset instead.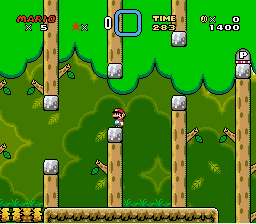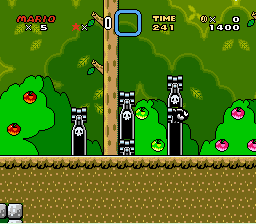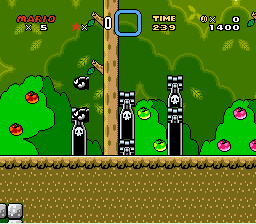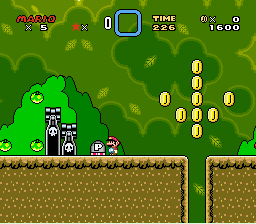 Cutoffness all over the place, caused by cement blocks and badly placed cannons.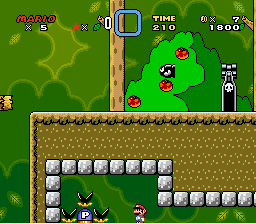 Again, munchers have roots for a reason.
There's no way these branches could possibly be attached to that tree with the way the layer priority for these tiles is set up.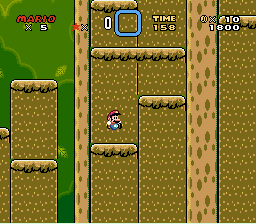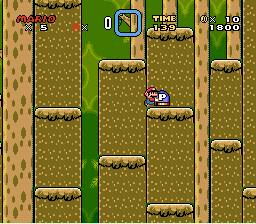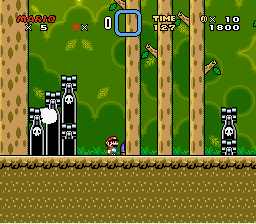 More cutoffness.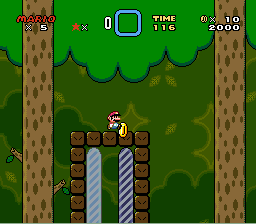 Your little "puzzle" can be skipped very easily by simply going over the goal.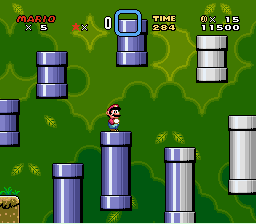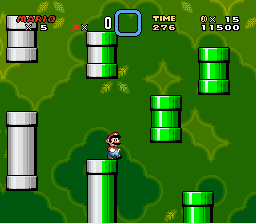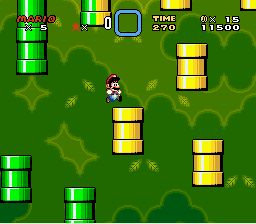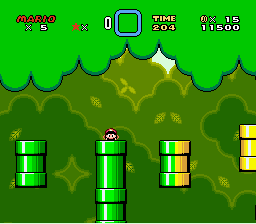 And here we have the absolute pinnacle of level design.
...or maybe not. Having to find an unmarked exit pipe among four screens of the things is not exactly what I would consider "fun" or "interesting". And by the way, you may have noticed that some of the pipes change colour halfway across. Hint: don't place them on screen boundaries.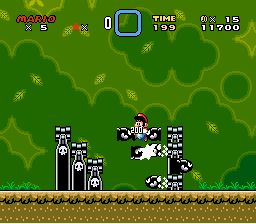 I believe we went over this already: that is not how you stack Bullet Bill cannons.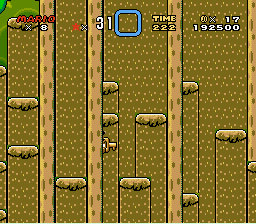 What is the point of this hidden area over to the left? It has a key, but the level does not contain a keyhole... Also, why do I fall through the ground behind the tree trunks?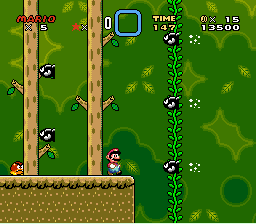 Bullet Bills being spawned out of thin air is just strange.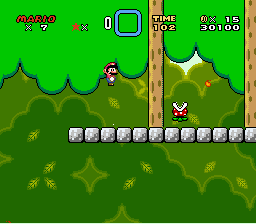 Jumping Piranha Plants go behind the foreground; hence, don't place them near walkthrough objects like the forest canopy.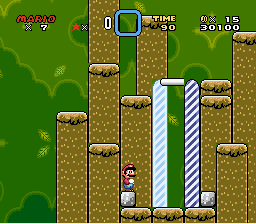 A bit more cutoffness for good measure, and a goal tape that goes too high.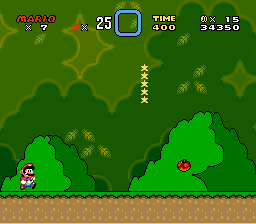 Then the rest of the hack is a bunch of SMW levels with goal tapes right at the start...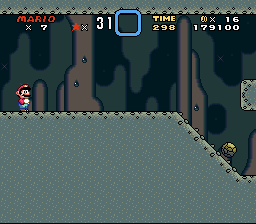 ...until it finally ends with a completely unedited Valley of Bowser 4.
---
This is... well, not a very good hack. I'm afraid you'll have to improve your level design quite a bit if you want to get a hack of yours accepted here; might I suggest reading the
Hack Submission Guidelines
?
--------------------
My YouTube channel
Get the official ASMT resource pack
here
!