NAME:
Super Mario World: Remix
AUTHOR:
imjake9
DESCRIPTION:
My first ever hack! This is Demo 1 of my hack. Most of it is still a WIP (everything from the overworld to the plot), but I thought I had enough levels to share is with the public. Please give feedback!
---
REASONS FOR REMOVAL: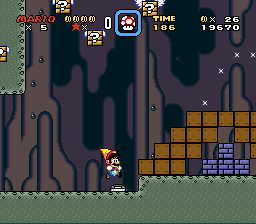 Bringing a silver P-Switch into the bonus room makes it act like a gray one. The SMW-fix patch can easily fix this.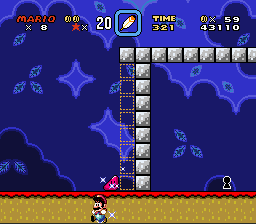 Due to the way you placed the triangle, Mario falls through the ground if you try to walk through it from the right. I would suggest simply replacing the lowest of the switch blocks with a cement block.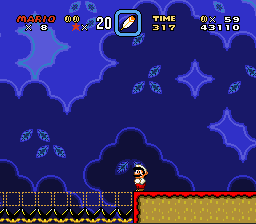 And if I use the star to run over the munchers before having the switch pressed, I have no way to get back and have to commit suicide by said munchers.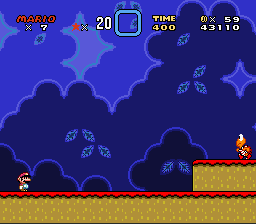 ...resulting in me having to play the level over again, since the midway point doesn't work.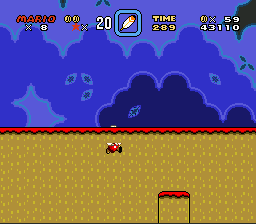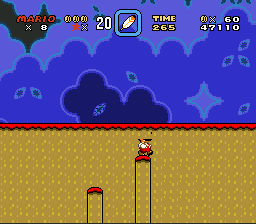 You might want to not use layer priority for those tiles. This just looks awkward.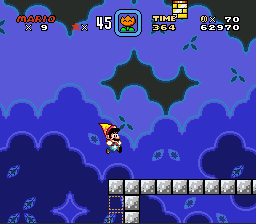 By the way, since you gave me a cape in the very first level, it is very possible to get the secret exit before pressing the yellow switch.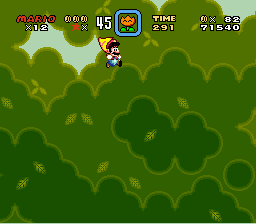 Yes, I know this is a rather bad screenshot. That aside, most of this level can be skipped simply by flying over a few walls. Might I recommend using the ceiling generator custom sprite?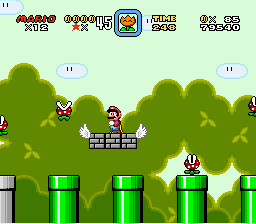 All those piranha plants processing at once cause a bit of slowdown.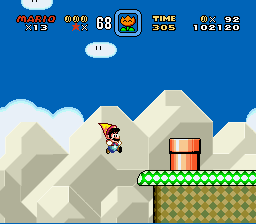 Again, the cape is a more powerful level-breaking tool than you might think. In this case, I recruited the help of a right-flying Paratroopa to glide over to the exit.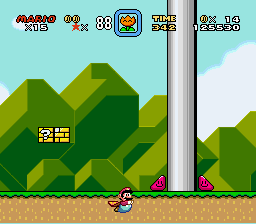 I am not sure what happened here... For some reason, Mario starts out below the level itself, and the water level flag is enabled. Given how ZSNES tells me the ROM has a bad checksum and how I see glitched garbage in some of your levels when I open the hack in Lunar Magic, I suspect that the ROM you used to create the patch wasn't a clean one.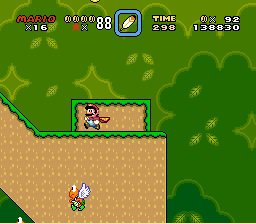 Being able to walk into the back of ledges like these doesn't make that much sense. I am sure you can come up with a better solution.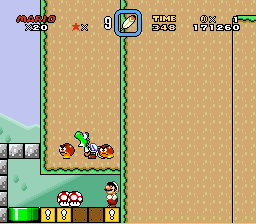 I think you used the wrong dirt tile for that fallthrough upside-down ledge tile. Make it act like tile 25.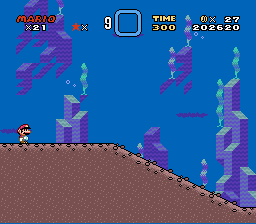 Another case of a midpoint that doesn't work.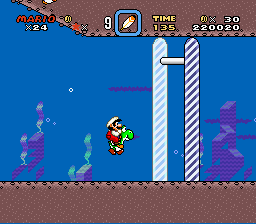 Did you forget to finish placing the star coins? This level only seems to have one of them.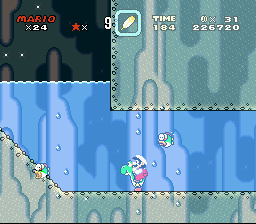 The corners create cutoffness where they meet the water. There is a rightside-up version of a corner tile with water behind it; use the map16 editor to create a flipped version of it.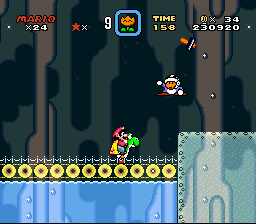 The platform the hammer brother was sitting on turned invisible. Clearly a case of bad sprite memory settings, though I have never seen this particular variation before...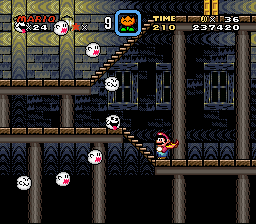 When I go through this room from the right side to the left, this Boo circle occasionally freezes in place, making it next to impossible to get through without getting hurt.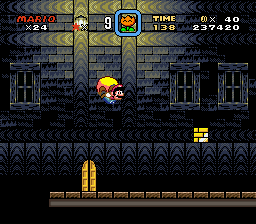 Putting walls between the various sections of this door maze would probably be a good idea. :V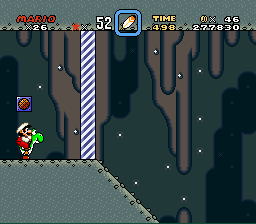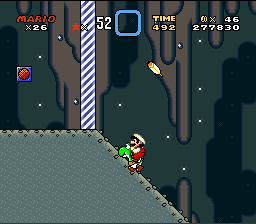 I think I just broke your filtering system. If you want the player unable to bring a cape into the level, you'll need to either have two of those barriers with some distance between them, or disable the function to drop your item box item.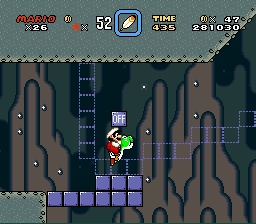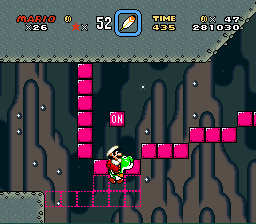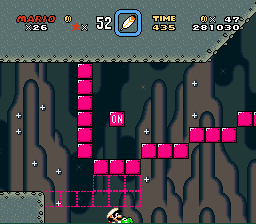 Hitting this block while riding Yoshi makes you phase through the ground more often than not. In fact, this level seems to not have been designed with Yoshi in mind at all; a no-Yoshi intro might be in order.
And lastly, some overworld stuff: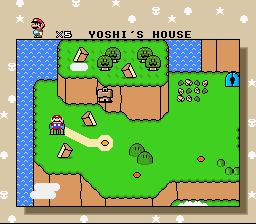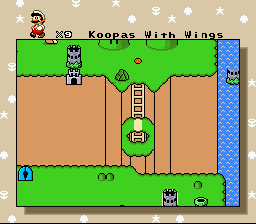 Some rather nonsensical placement of layer 1 objects. Even if this is a WIP, you should still clean those up.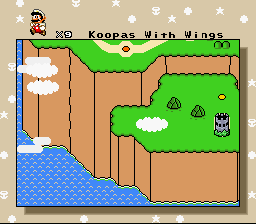 Perspective error on the cliff; if you look at the top, it seems like the lower plateau is protruding from the cliff face, but if you look at where the cliff meets the sea, you see that this isn't the case. It's almost like one of those paintings by Escher :V
---
Not bad. Not bad at all, one might even say. The level design was very good in most cases; fix the stuff pointed out above and you should be good to go.
EDIT: fixed broken images
--------------------
My YouTube channel
Get the official ASMT resource pack
here
!