Hack Name: SMB4 - 205.5 KB - 100 downloads.
Length: 37 levels
Author: xilith117 - Submitted by: xilith117
Description: This is a hack i have been working on, it has some custom sprites and GFX but for the most part looks like SMW. It was not intended to be any more difficult than one of the regular Mario games so you may find it relatively easy (or not). It's not entirely finished yet so there are still a few levels (and overworld areas) that are the same as or resemble those that were in SMW so please ignore these for now. Please rate and reply!

---
Lots of errors, and every level is a cleverly disguised edit of an original level.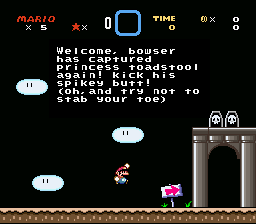 This should read:
Welcome. Bowser has captured Princess Toadstool again! Kick his spikey butt! (Oh, and try not to stab your toe.)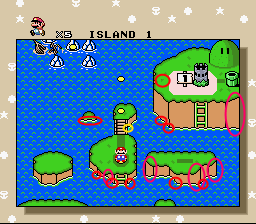 Red = Cutoff
Purple = Perspective error
Yellow = Odd palette
Not only that, but all your level tiles are revealed. Oh, and the left side is pretty empty as well.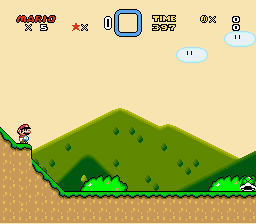 Cutoff.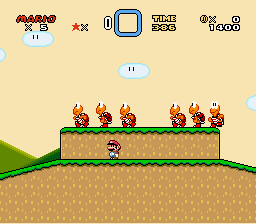 This is a cleverly disguised Yoshi's Island 2 edit.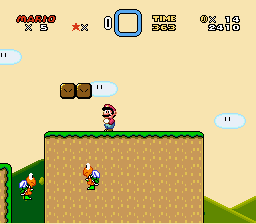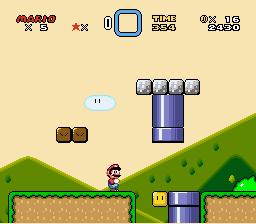 ...With some Donut Plains 1 mixed in?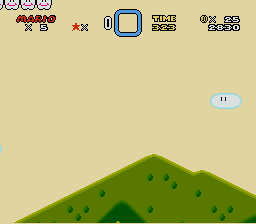 Screen starts too high.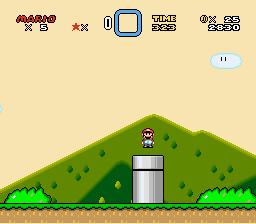 The pipe is too low.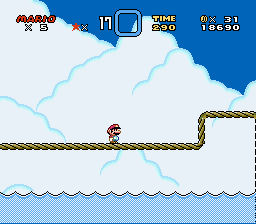 A tide level, eh?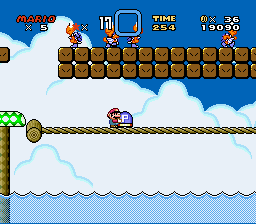 Hm.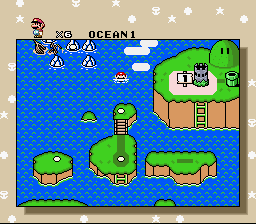 I think you wanted a space between OCEAN and 1.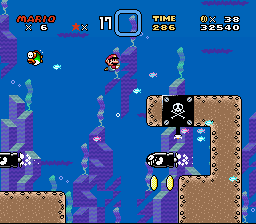 The Torpedo Ted block looks odd.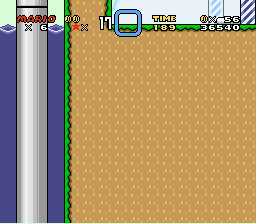 Screen starts too low.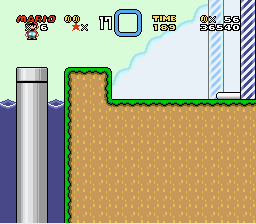 The pipe is way too low.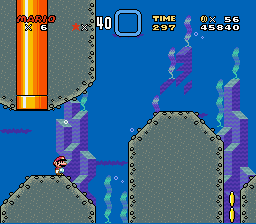 Pipe has a little pixel of cutoff.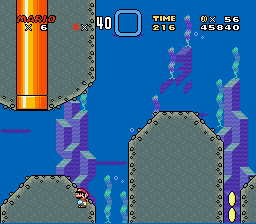 Don't have ledges like this. You can walk into the ground.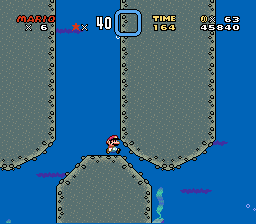 Even small Mario can't fit in here.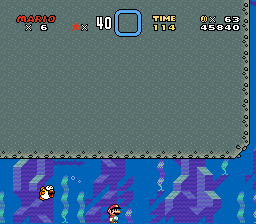 Even though this is hilarious, don't use glitched graphics. Ever.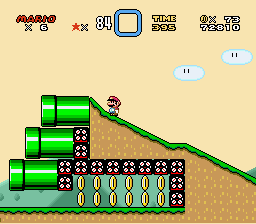 More cutoff.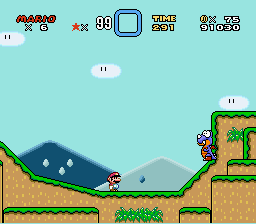 That rex just glitched through the ground. Odd.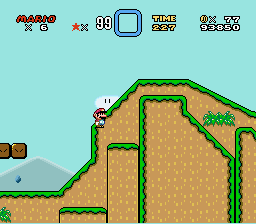 Again, don't use ledges like this.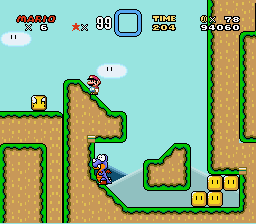 Map16 tile square there.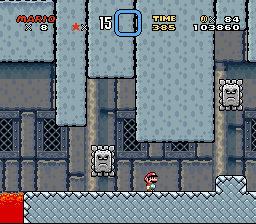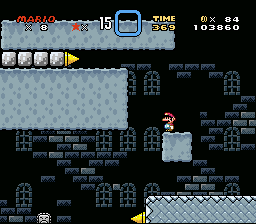 A thwomp section that goes to the left and then a layer 2 side scroll section? HM.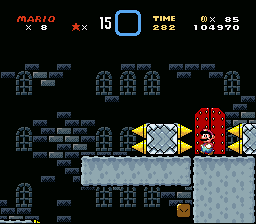 Some cutoff on the top of the blocks.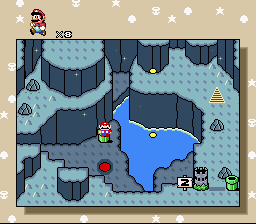 Weird pyramid, a pretty unedited submap, and all the level tiles are revealed again.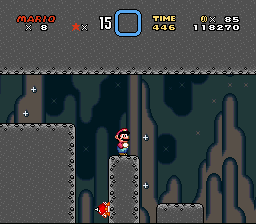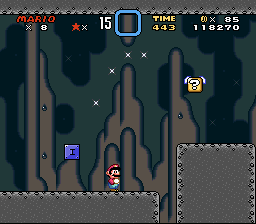 Sigh.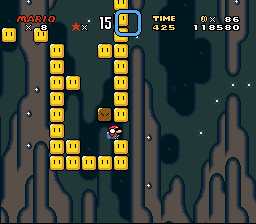 One tile up please.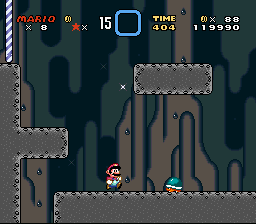 Sigh again. I quit.
ALWAYS, ALWAYS, ALWAYS PRESS CTRL+DEL BEFORE MAKING YOUR LEVEL.
You're on your way, but please play some of our
featured hacks
, and read the
Hack Submission Guidelines.
EDIT: Level'd.